Und
Und by Howard Barker, directed by Chelsea Dab (Directing 2, Montreal, QC).
Presented at the André-Pagé Studio of the Saint-Denis Campus
In English
From December 8 to December 11, 2021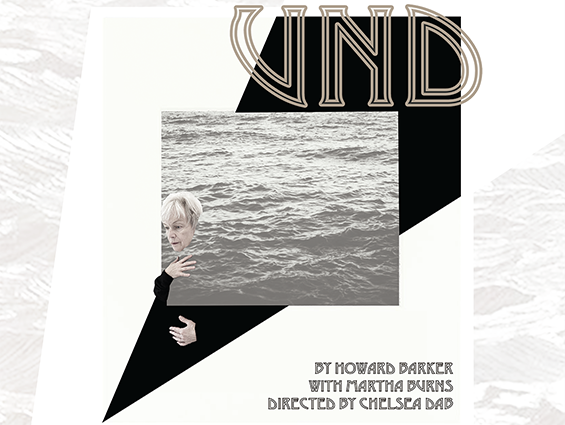 About the Play
A woman waits for a man, but violence arrives in his place. Faced with the inevitable, she conjures a glamorous and uncanny world in a final grasp for beauty.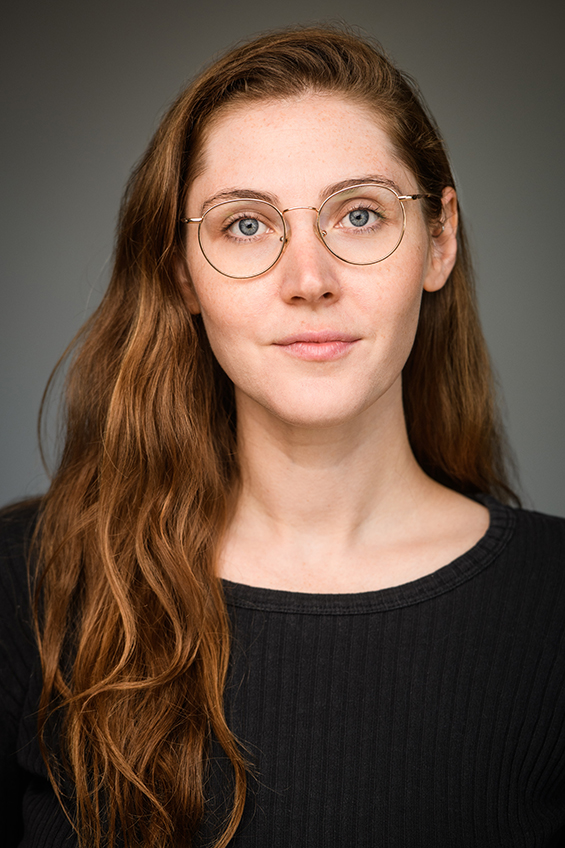 Chelsea Dab (Directing 2, Montreal, QC)
Every so often we encounter something that makes us want to go running in the opposite direction. And yet a mysterious and instinctive, unrelenting attraction continues to draw us toward this fearful thing. In my case, the object of this magnetism was Und. Despite my terror and awe of this text -- and with the encouragement from one ever-supportive mentor -- I took the leap to bring this character and her uncanny world into existence. 
This play often seemed impenetrable, but when I released my need to immediately understand it, the words washed over me like a wave, and I found that Und's fragmented psyche was one I recognized intimately. Her pride, love of beauty, sense of humour, and intuition echo through my grandmother, my mother, and myself. She is also wholly herself, not a version of others or a number in millions, and sometimes wholly unrecognizable. With Und, Barker asks us to witness a character on the precipice of the unknown and the inevitable, with all her flaws, dignity, and humanity.
I'm deeply thankful to the entire team, whose enthusiasm, artistry, and intelligence contributed to unearthing the complexities of this piece. I am particularly grateful to Martha and to Sarah, whose rigour and dedication to the story and its central character kept me going every single day.
- Chelsea Dab, Director
(Photo by Maxime Côté)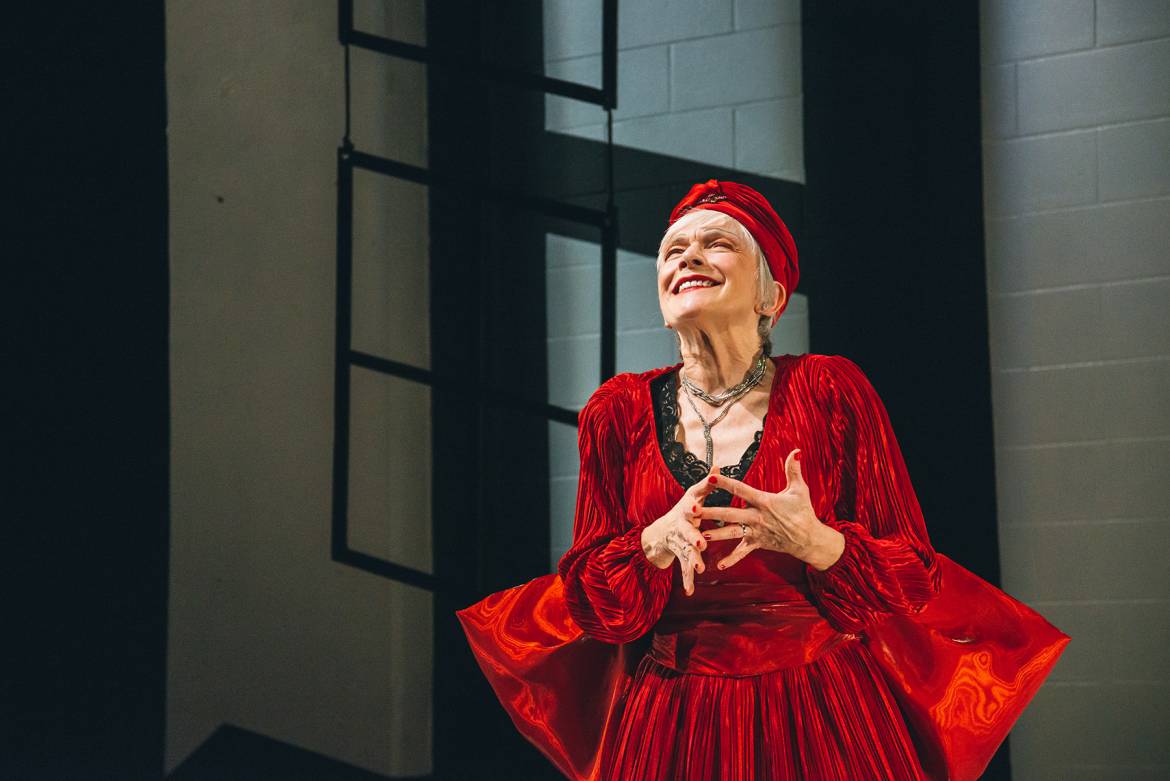 Photo credit: Adrian Morillo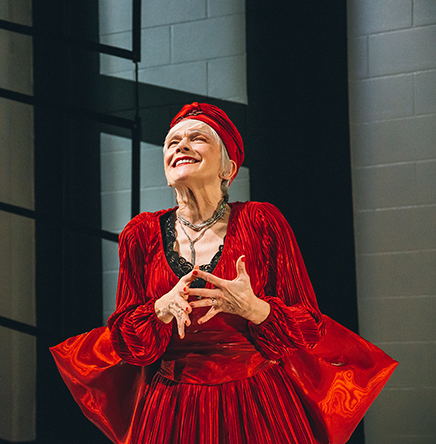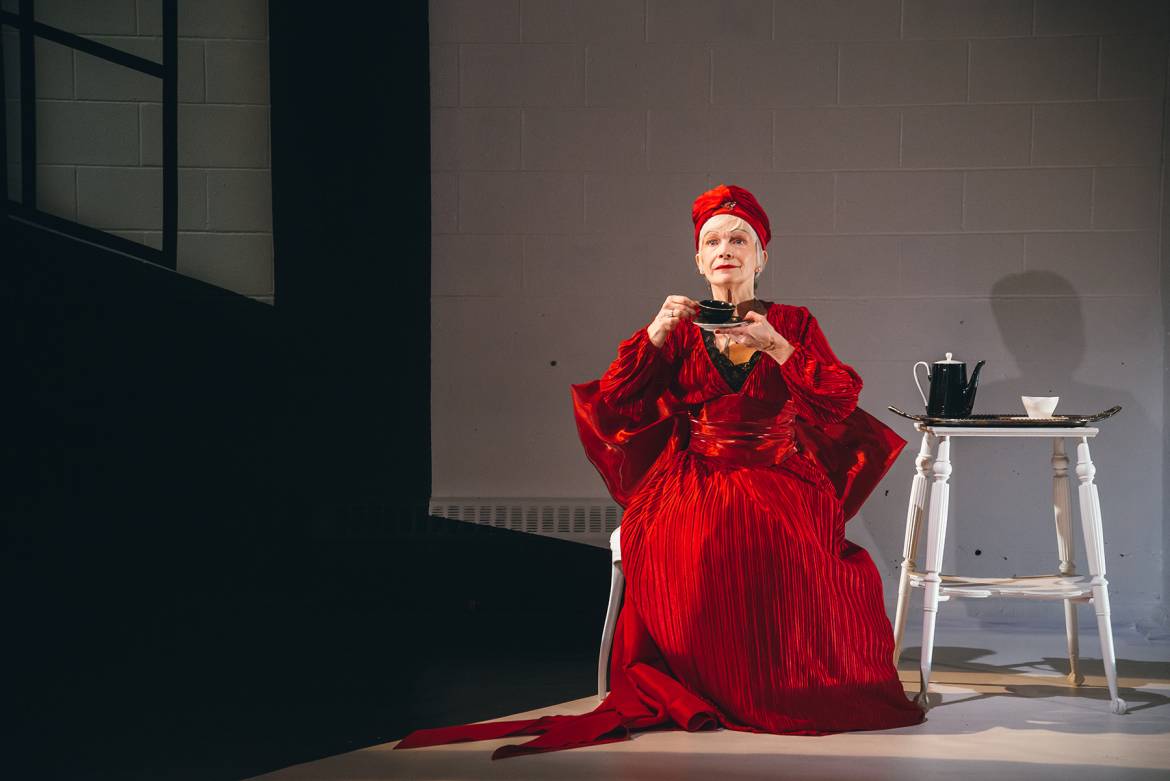 Photo credit: Adrian Morillo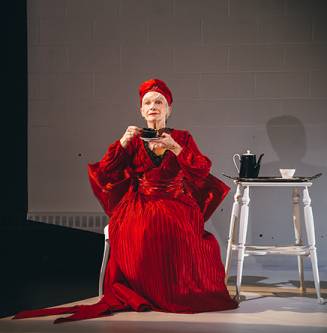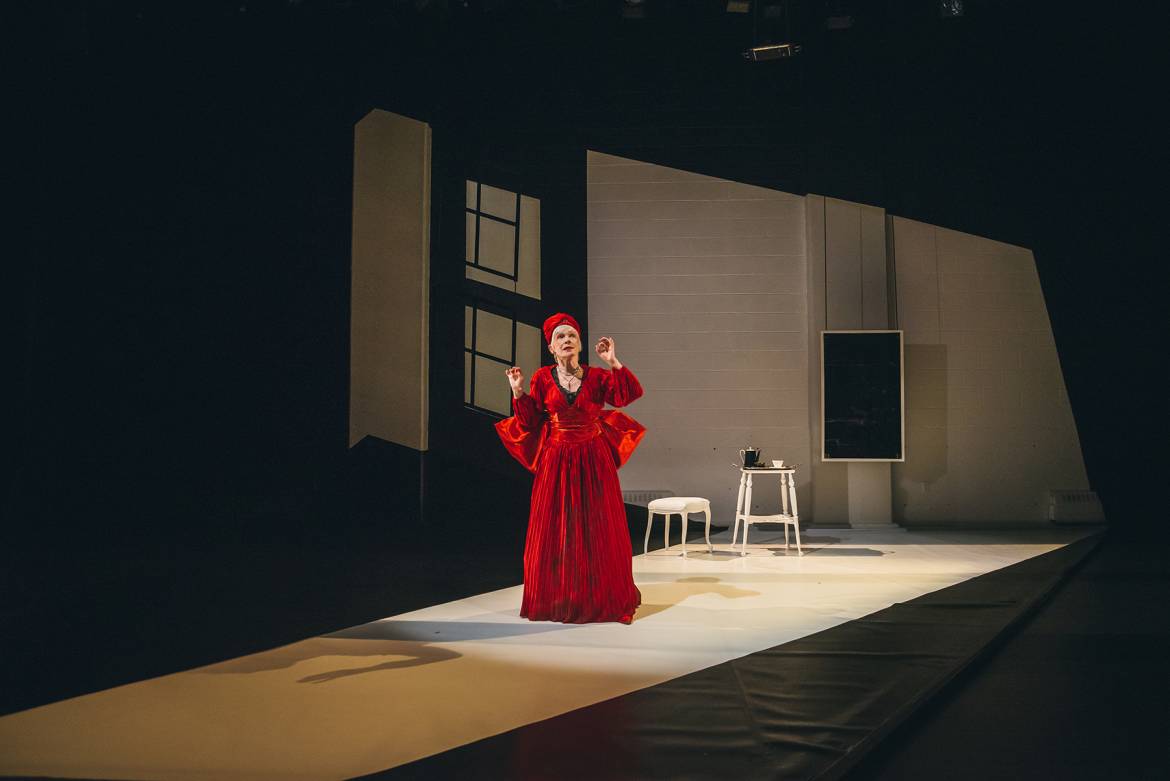 Photo credit: Adrian Morillo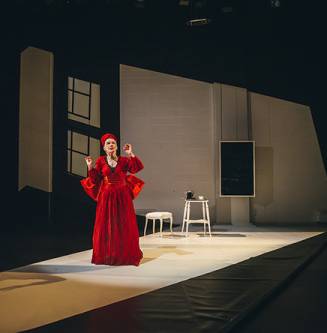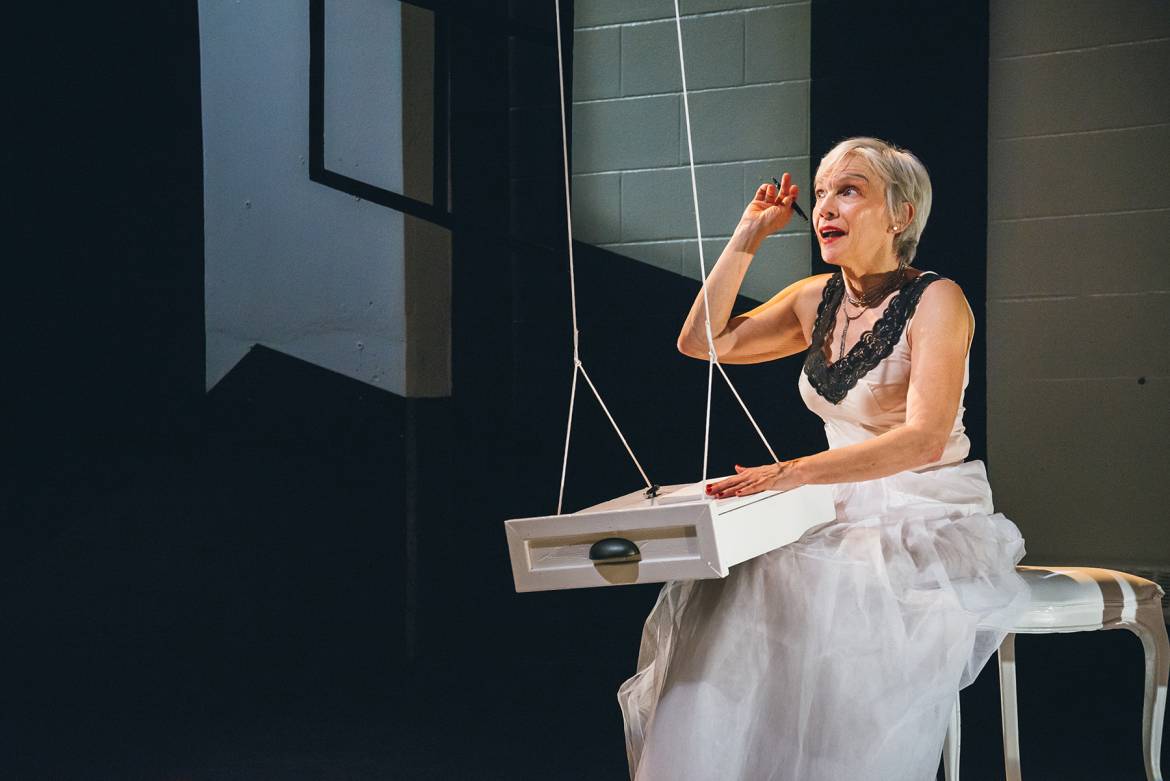 Photo credit: Adrian Morillo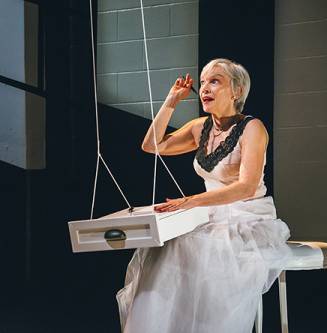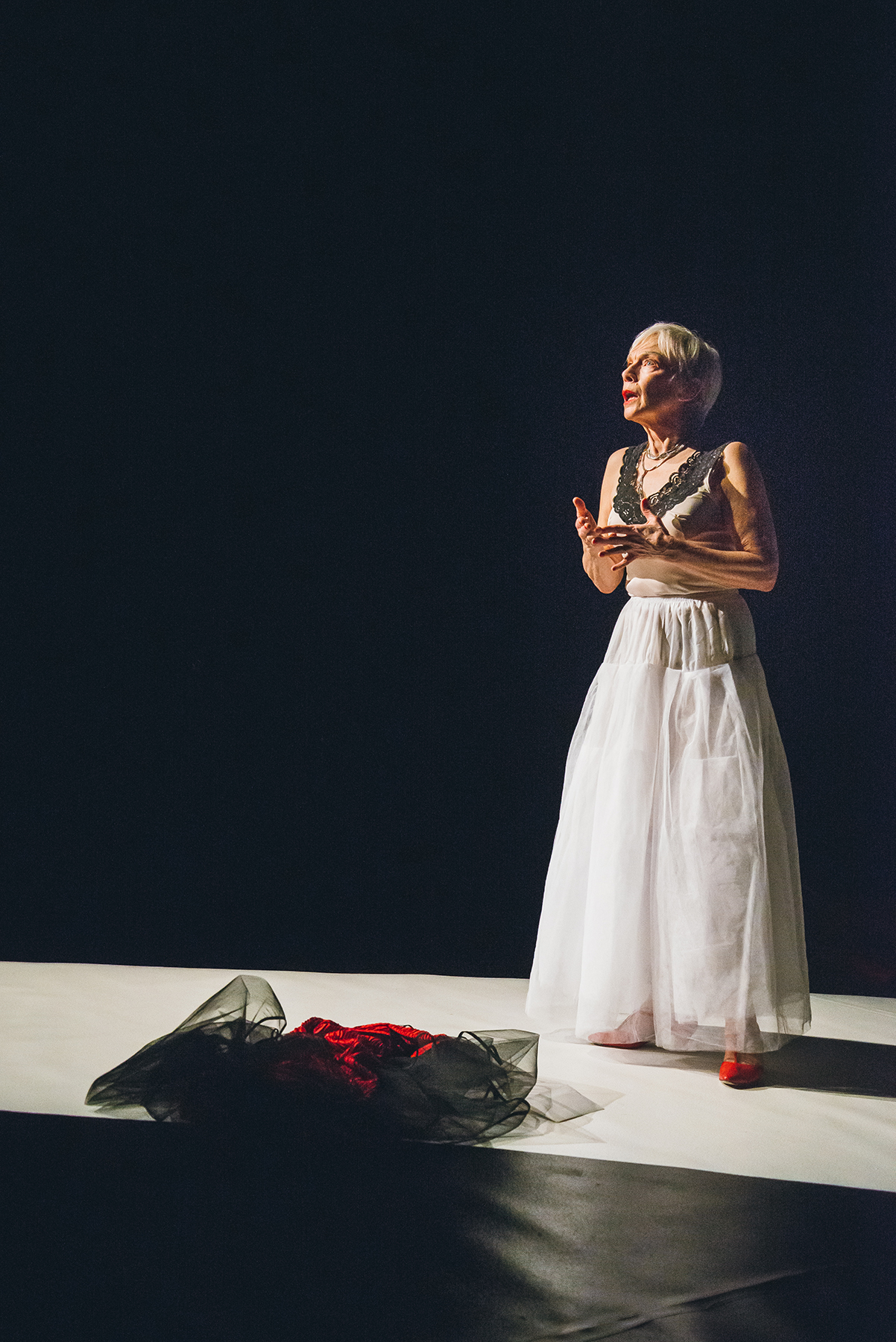 Photo credit: Adrian Morillo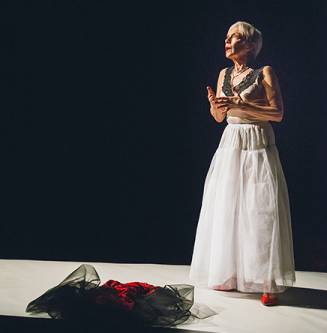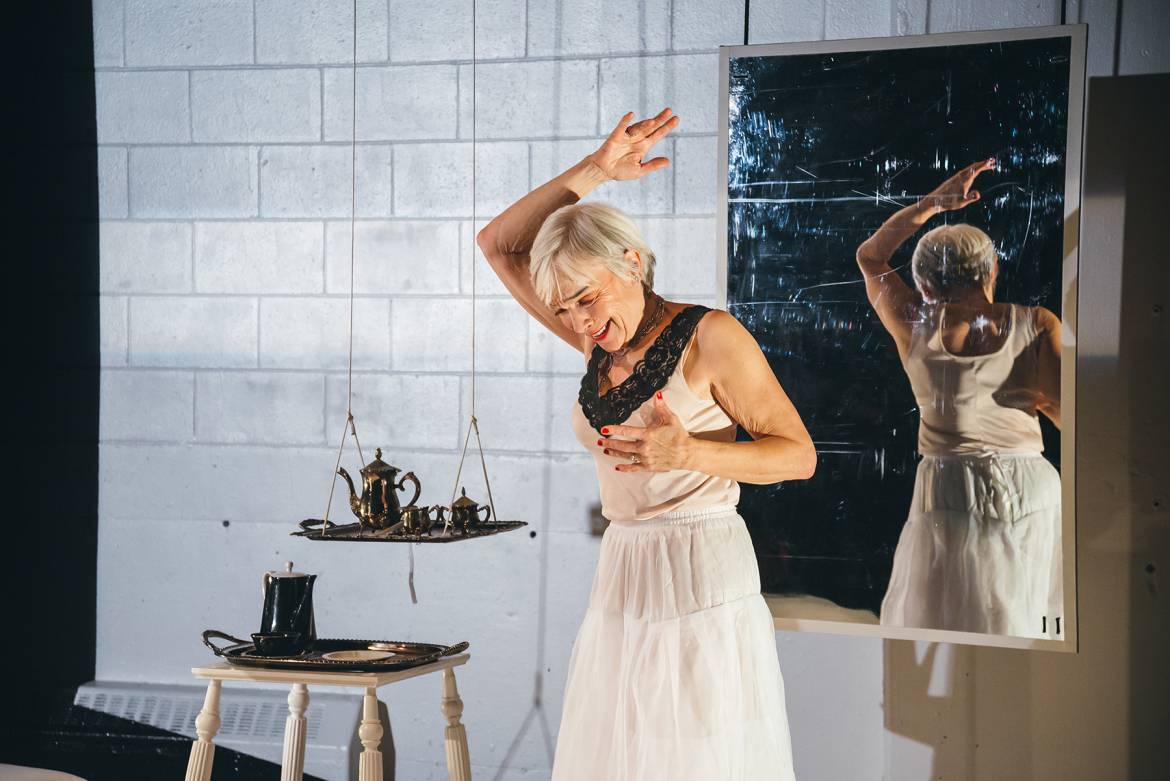 Photo credit: Adrian Morillo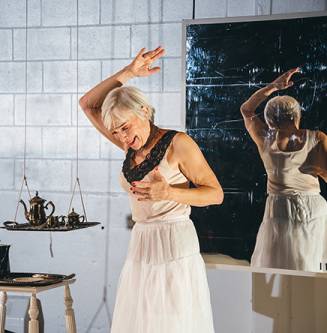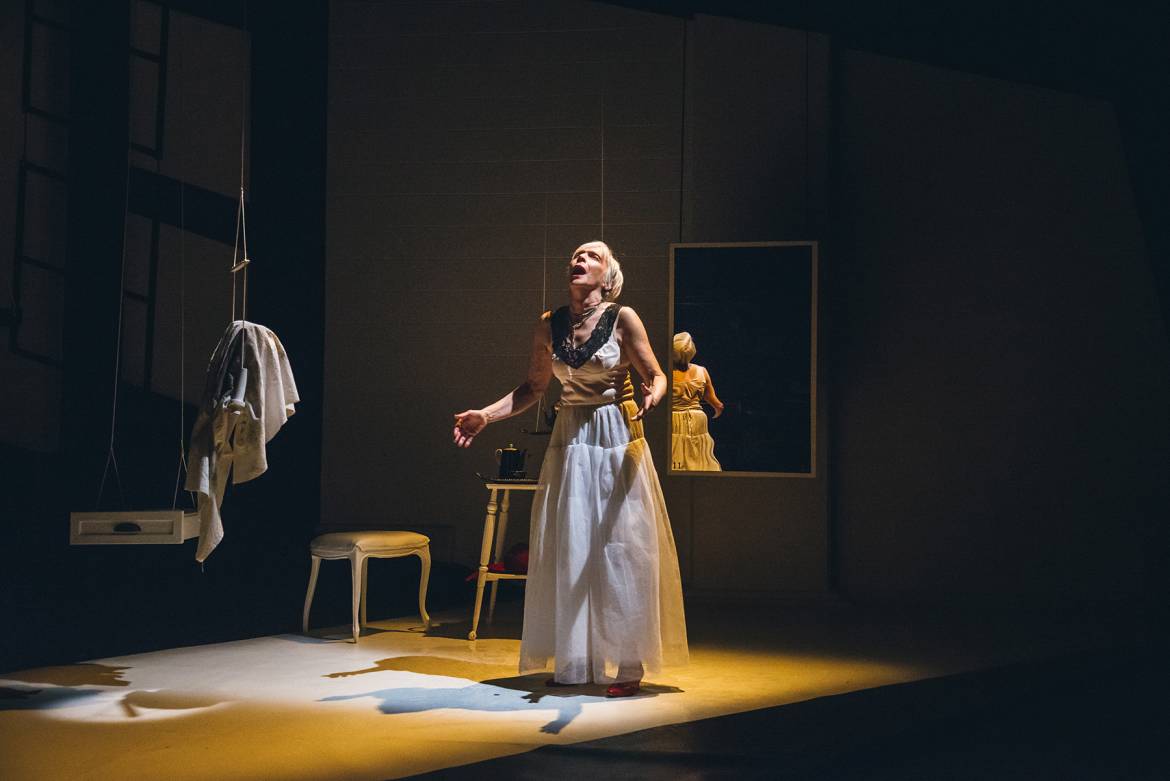 Photo credit: Adrian Morillo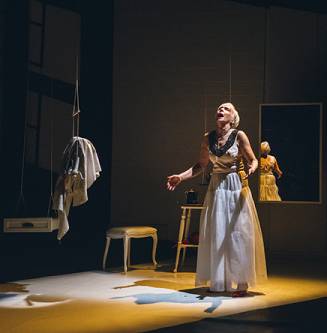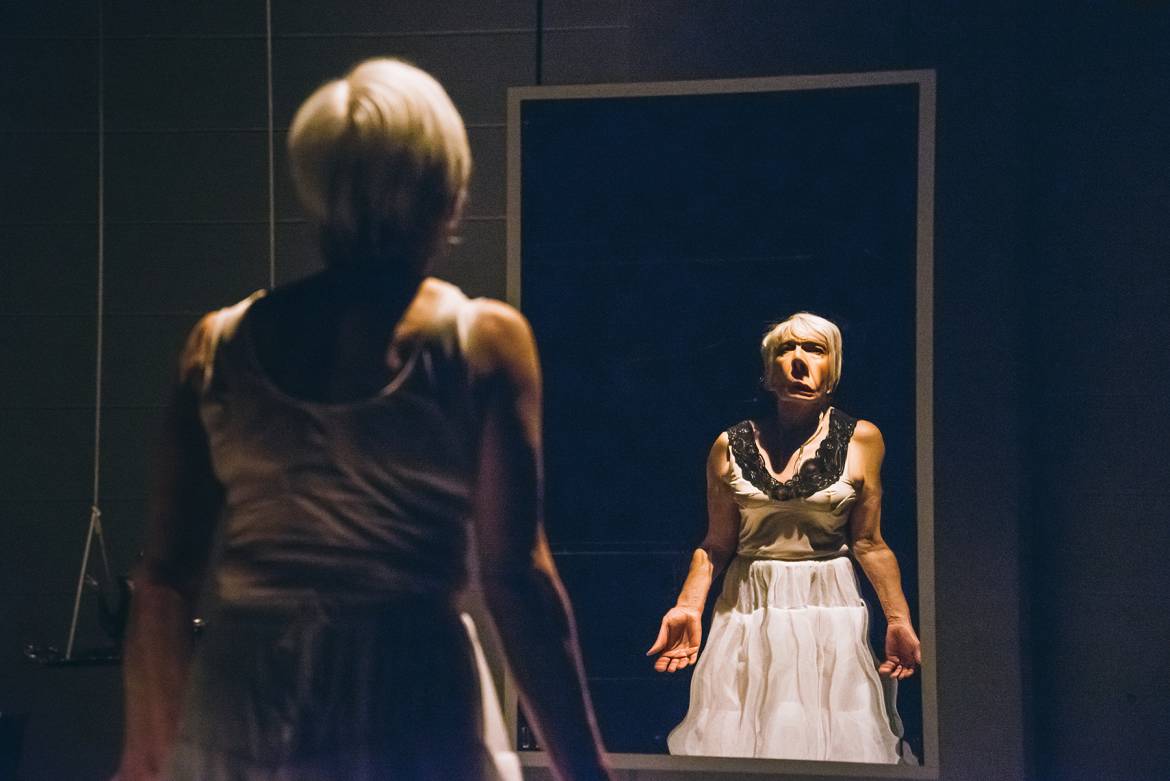 Photo credit: Adrian Morillo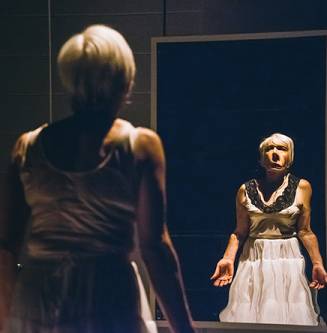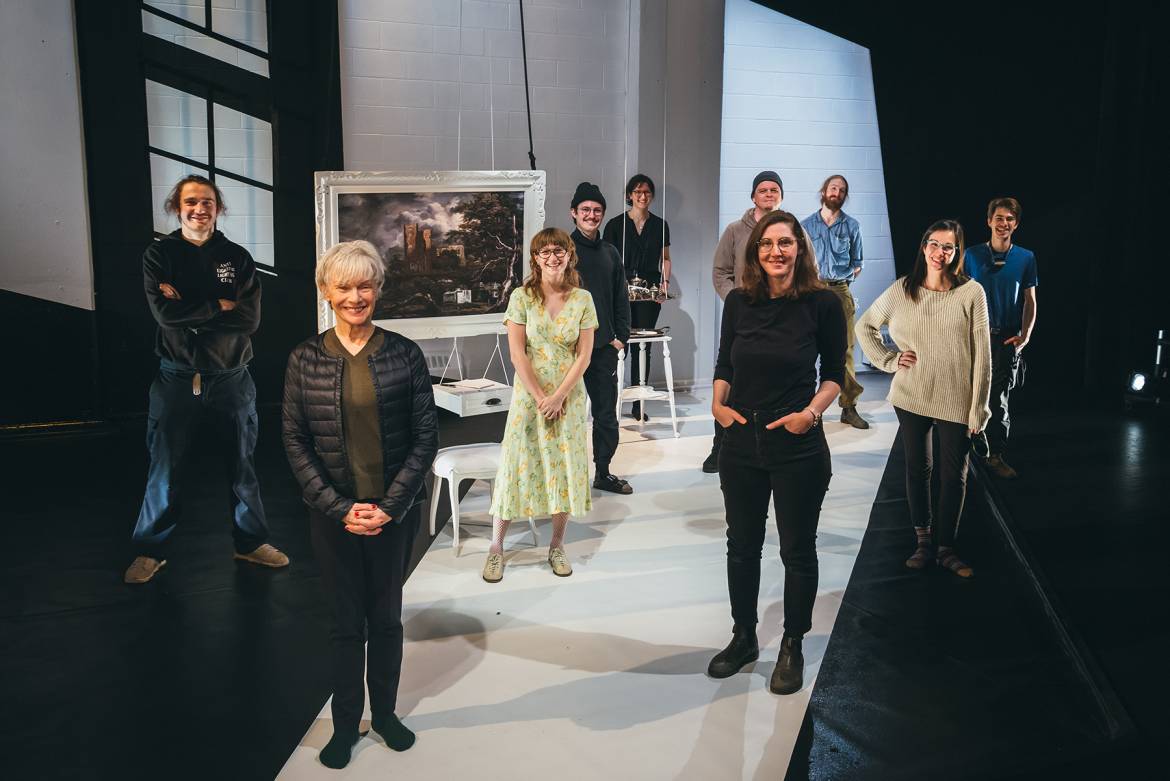 Photo credit: Adrian Morillo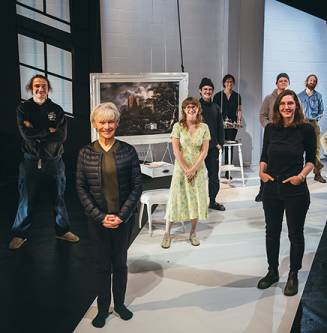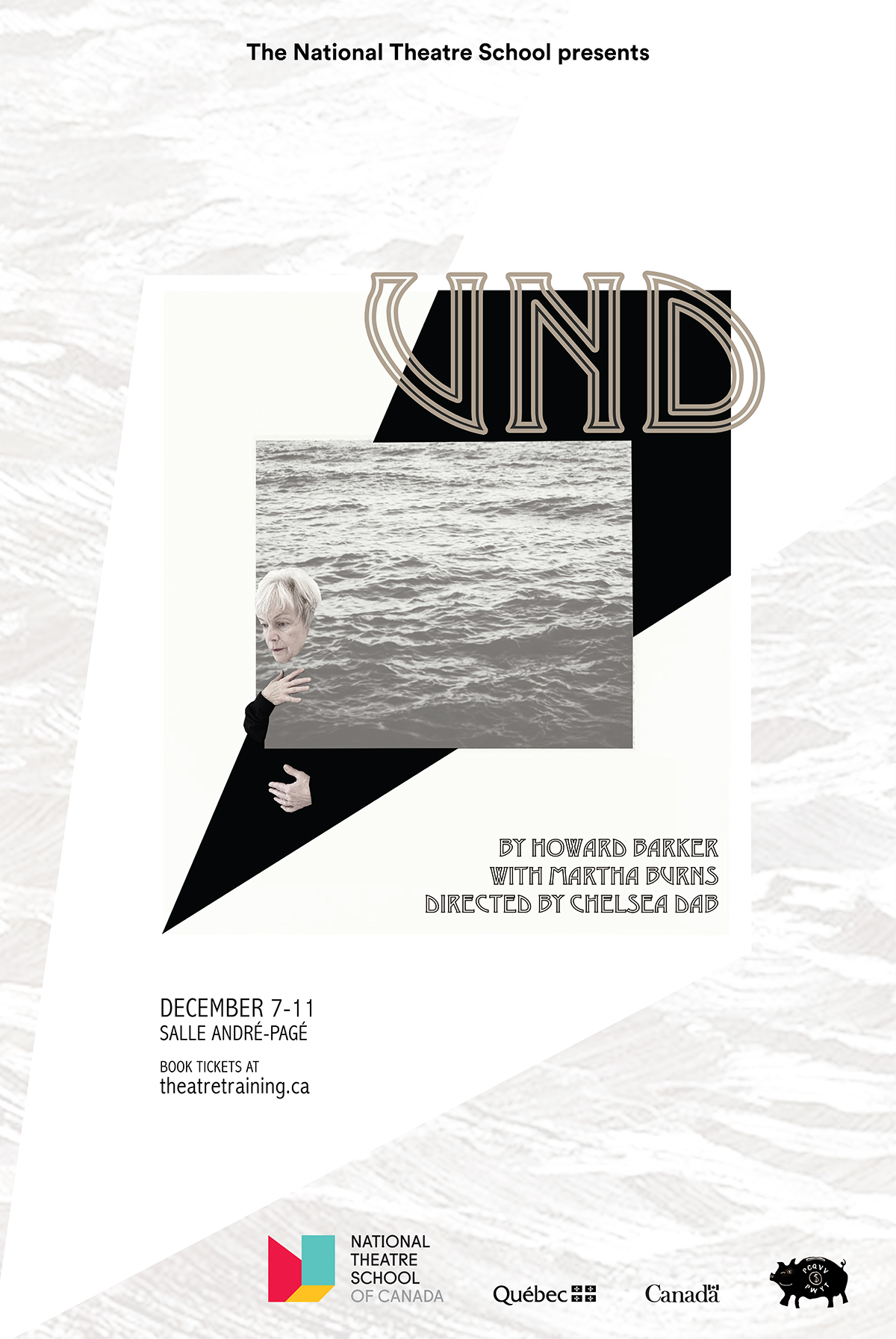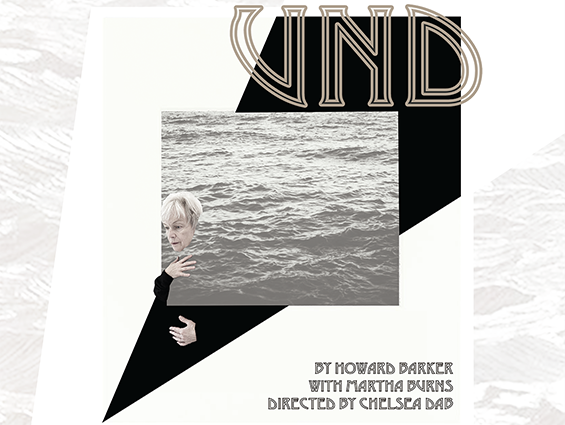 CREATIVE AND PRODUCTION TEAM
GRADUATING STUDENTS
Director
Chelsea Dab D2
(Montreal, QC)
Lighting Designer
Aidan Sparks PDTA3
(Salmon Arm, BC)
Production Manager/Technical Director
Drew Lyall PDTA3
(Kimberley, BC)
Assistant to the Set Designer
Marisol Vachon SDC3
(Sainte-Julie, QC)
Assistant to the Costume Designer
Claire Macaulay SDC3
(Mississauga, ON)
-
PROFESSIONALS
Set Designer
Hannah Fisher
(Set and Costume Design, 2019)
Costume Designer
Jessica Poirier-Chang
(Set and Costume Design, 2006)
Sound Designer
Troy Slocum
-
STUDENTS
Stage Manager
Caroline Nowacki PDTA2
Head of Lighting and Sound
Zach Weibel PDTA2
Assistant Stage Manager
Matthew Lawler PDTA1
Paint and Props Crew Saffiya Kherraji SCD1 and Pen Tsin SCD1
COACHES
Directing Sarah Garton Stanley, Lighting Design Andrea Lundy, Production Haylee Tucker (Production Design & Technical Arts, 2018), Stage Management Danielle Skene, Master Carpenter Guillaume Simard (Création et production, 2010), Scenic Painting Véronique Pagnoux
Performances
Wednesday December 8 at 7 PM (opening)
Thursday December 9 at 7 PM
Friday December 10 at 7 PM
Saturday December 11 at 1 PM
Venue
Saint-Denis Campus
André-Pagé Studio
5030, rue Saint-Denis
Montréal