To Those Who Wait in Fear
A play written by the graduating students in Acting and directed by ahdri zhina mandiela.
A production of the graduating class of 2021.
This play will not be performed publicly.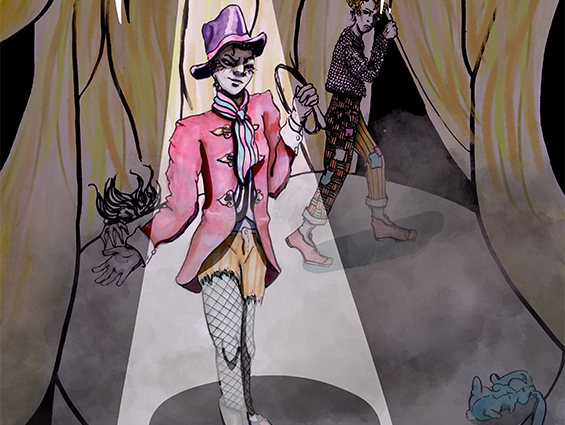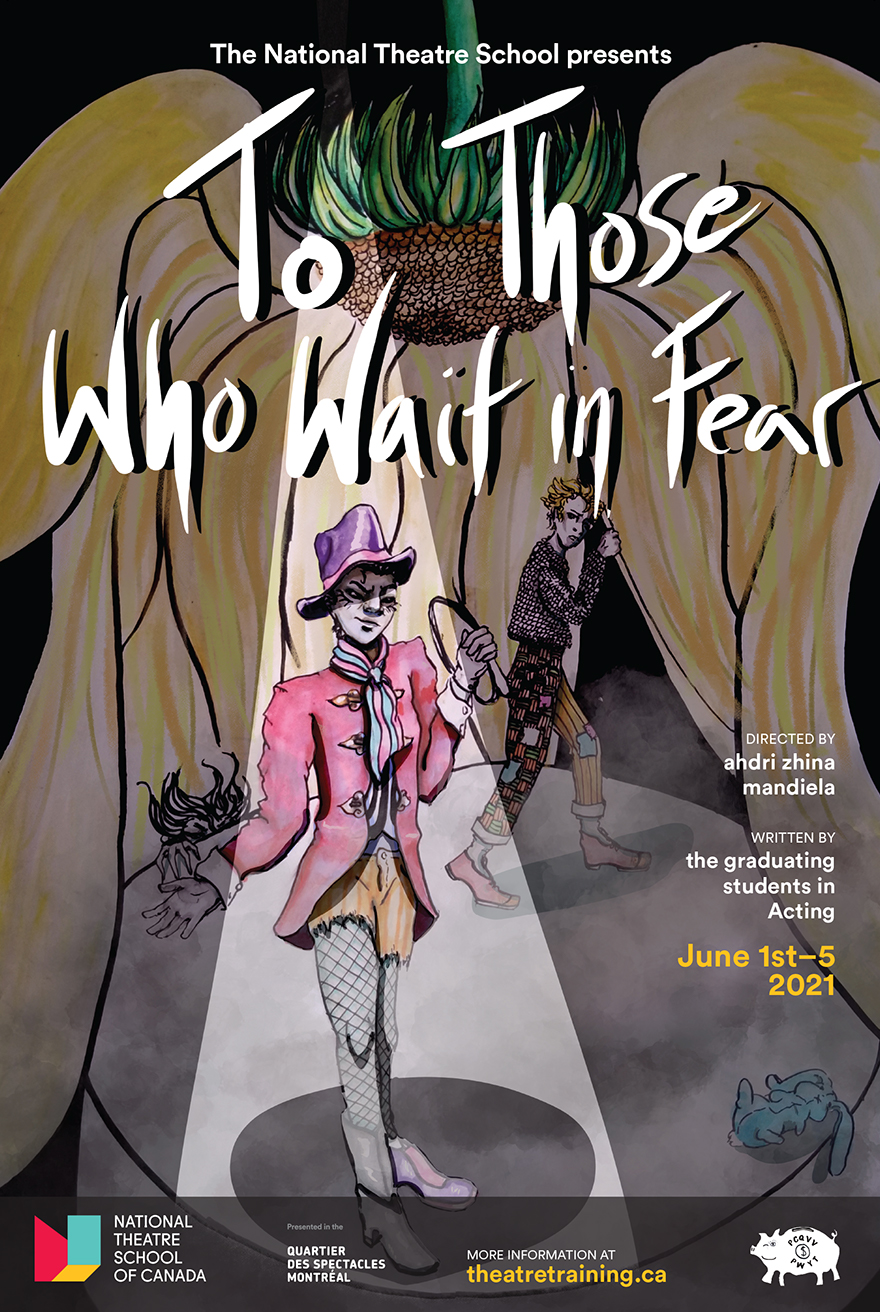 Designed by Hailey Verbonac (Production Design and Technical Arts 3)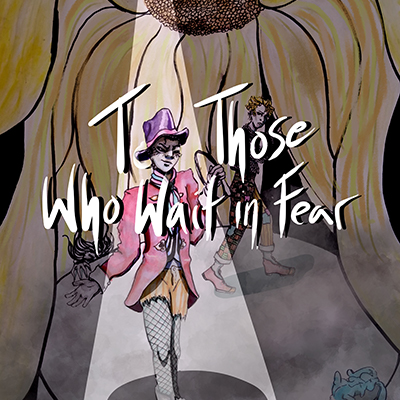 CAST
Mohamed Ahmed A3
(Edmonton, AB)
Astro/Borus
Dylan Thomas-Bouchier A3
(Fort McKay, AB)
The Gimp Injun/Healer
Mara Teare A3
(Saskatoon, SK)
The Daughter

Callan Potter A3
(Stratford, ON)
Marcus
Anna Morreale A3
(Hamilton, ON)
Pluto 
Kaeleb Gartner A3
(Redwood Meadows, AB)
Ferryman
Hilary Wheeler A3
(Victoria, BC)
Dream Monster
Romi Shraiter A3
(Toronto, ON/ Tel Aviv-Yafo, Israel)
Eve
Justin Eddy A3
(London, ON)
Ringleader/Adam
isi bhakhomen A3
(Toronto, ON)
Mabinty
Annie Rutherford A3
(Toronto, ON)
Nora/Mother Earth
Grace Vukovic A3
(Vancouver, BC)
Turkey
Isabel Fuentes A3
(Santiago, Chile/Ottawa, ON)
Gaby
CREATION AND PRODUCTION TEAM
Daria Miscia SCD3
(Zaporizhia, Ukraine)
Costume Co-Designer
Aurora Torok PDTA3
(Oakville, ON)
Lighting Designer 
Hailey Verbonac PDTA3
(Inuvik, NT)
Sound Designer
Brendan Agnew PDTA3
(Vancouver, BC)
Video Designer 
Caitlin Farley PDTA3
(Wetaskiwin, AB)
Production Manager
Brianna Unger PDTA3
(Ajax, ON)
Technical Director 
Ava Bishop PDTA3
(Calgary, AB)
Stage Manager 
Mayumi Ide-Bergeron SCD3
(Montreal, QC)
Assistant to the Set Designer
Tiffany Ledesma PDTA3
(Toronto, ON)
Assistant Head Carpenter
Ange Blédja Kouassi SCD3
(Burkina Faso/Côte d'Ivoire)
Assistant to the Costume Designer
Sarah Currie PW3
(Whitby, ON)
Co-Dramaturg
Jena McLean PW3
(Fredericton, NB)
Co-Dramaturg
Assistant Technical Director Mitchell Labrosse PDTA2, Assistant Stage Manager Jaxun Maron PDTA2, Head Electrician Marshall Kidd PDTA2, Head of Sound Drew Lyall PDTA2, Head of Video Wei-Qing Tan PDTA2, Production Assistant Aidan Sparks PDTA2, Production Assistant Julian Smith PDTA2
PROFESSIONAL TEAM
Assistant Director
Tamara Brown
Set/Costume Co-Designer
Margarita Brodie (Set and Costume Design, 2020)
Head Carpenter
Hannah Kirby (Production Design & Technical Arts, 2019)
Presented in the

Performances
June 1st to 5th, 2021
Venue
Monument-National Campus
Studio Hydro-Quebec
1182, boul. Saint-Laurent
Montreal, QC
Tickets
No tickets available.