A word from the Director and Assistant Director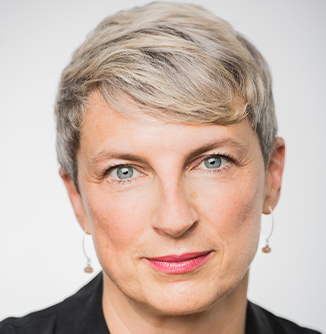 This project is the first creative collaboration among students in the 2nd year Acting and 1st, 2nd and 3rd year Production Design and Technical Arts, Set and Costume Design, and Directing programs. The imaginative and playful world of Suzan-Lori Parks' landmark piece has been the perfect context in which to explore our art form amidst unusual constraints of the pandemic. I'm grateful to all the contributing student
artists for their imagination, creativity, and commitment.
Special thanks to Assistant Director Allyson Fournier for her calm, her curiosity and her commitment to capturing the creative voice of this imaginative ensemble. Many thanks to our Mentor Actor and Company Member, Dakota Jamal Wellman for his talent and his sense of poetry and play. To the entire company, Bravo! Your amazing mix of creativity and rigour is what brought this collection of scenes to it unique theatrical life!
- Alisa Palmer, director
One of the most exciting parts of this process, for me, has been observing this group of actors demonstrate a seemingly infinite amount of empathy, patience, and support towards each-other. This can best be epitomized by their commitment to seeking and embracing opportunities to connect - to the work, to each-other, and to the land. Our daily territorial acknowledgment offerings and sharing for Black History Month allowed for a collective dialogue and fostered a space where it was possible to learn from and better understand each-other. It's been incredibly inspiring to see all their hard work pay off and to witness Suzan-Lori Parks' words come to life with meticulous care through their compassionate lens. I feel honoured to have participated in this special cohort's first production together and look forward to seeing what comes next for them, through their training and beyond.
- Allyson Fournier, Assistant Director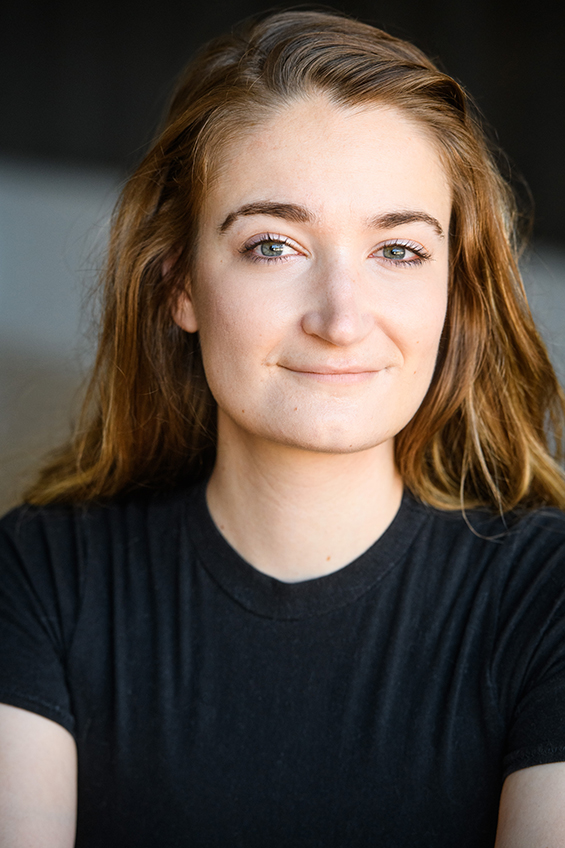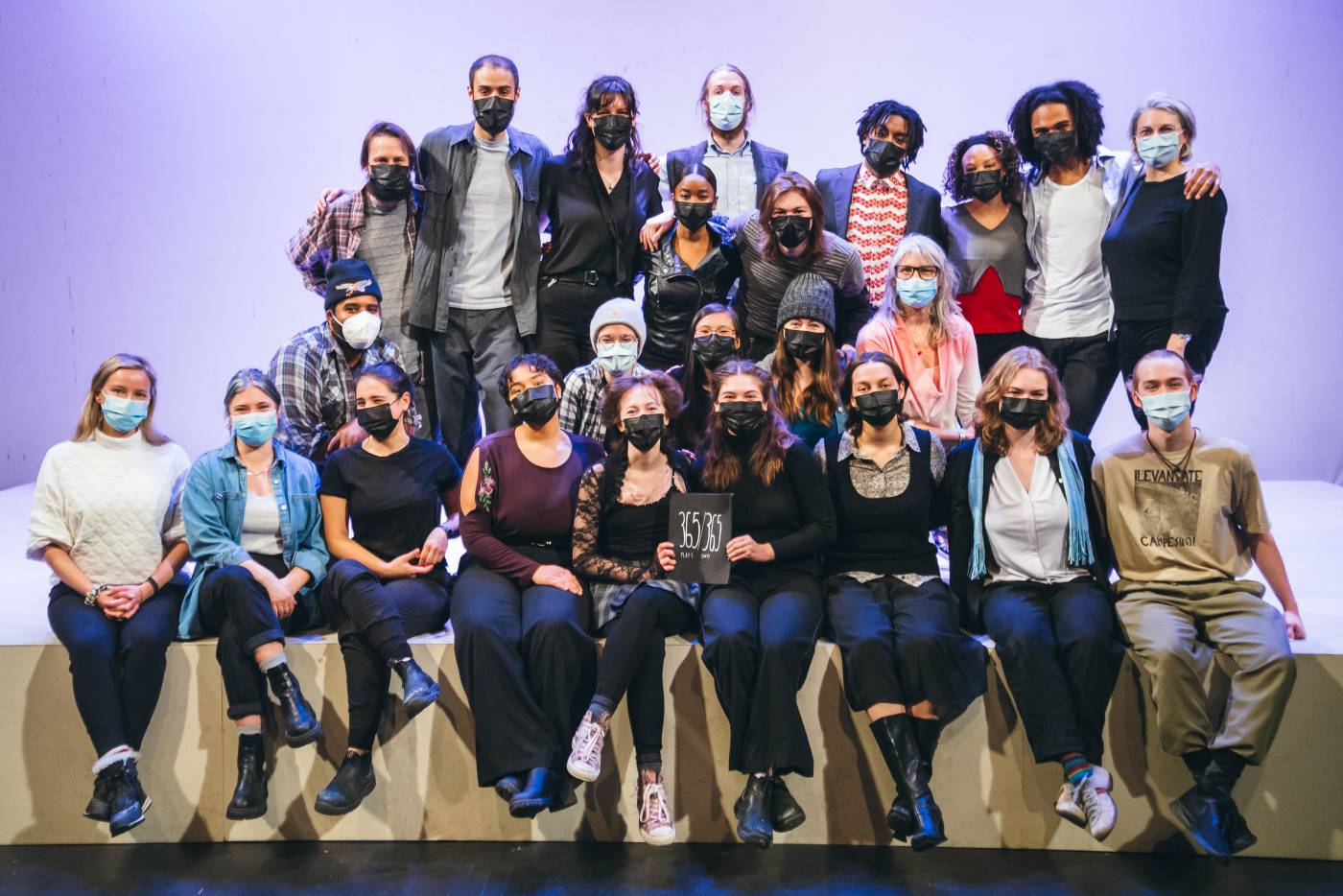 Photo credit: Adrian Morillo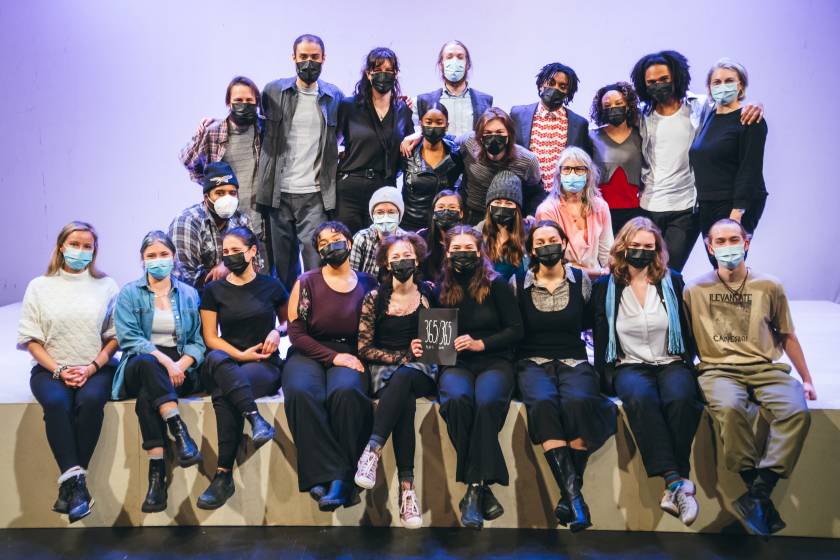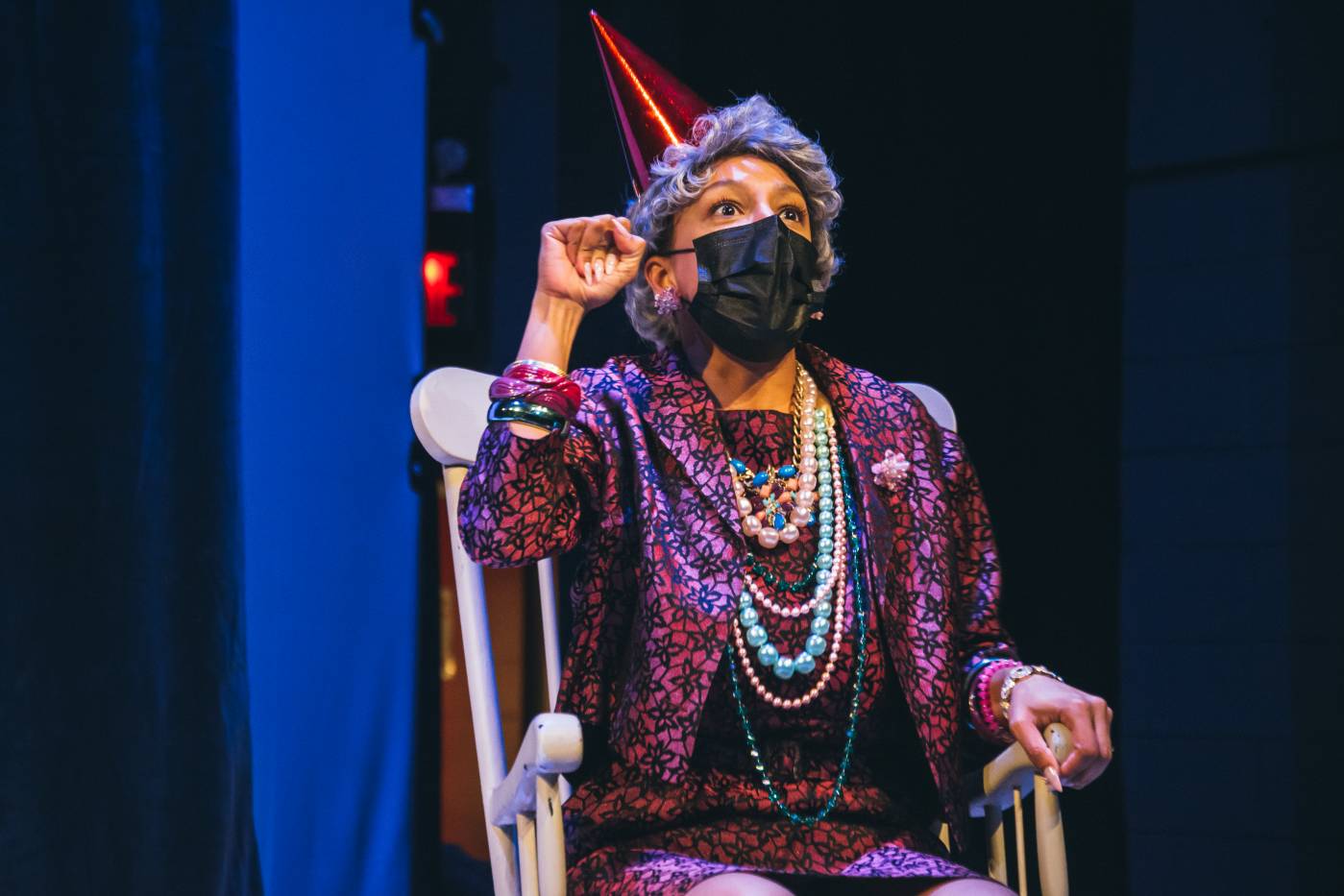 Photo credit: Adrian Morillo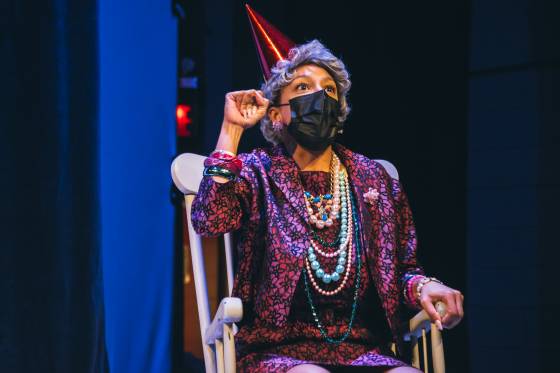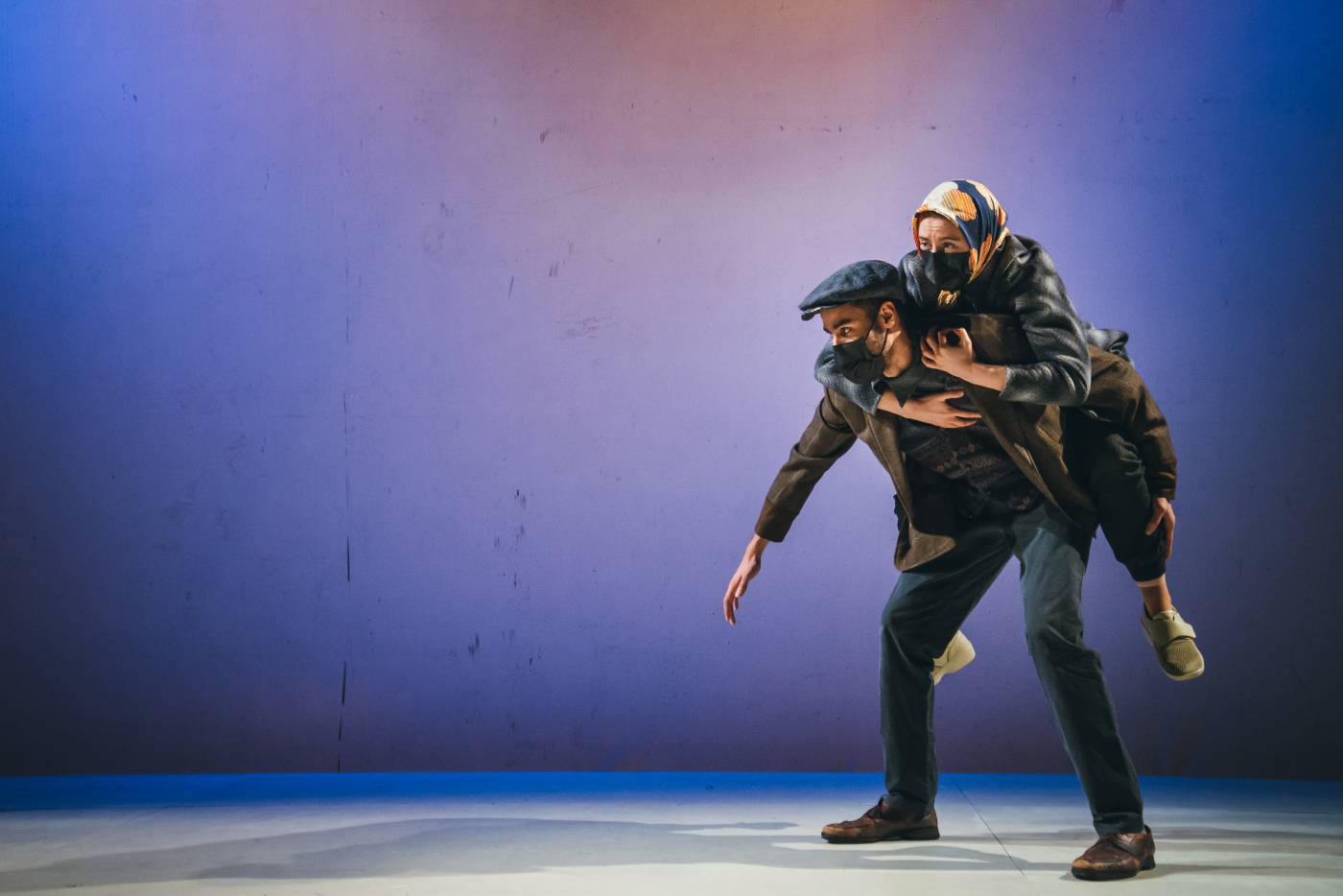 Photo credit: Adrian Morillo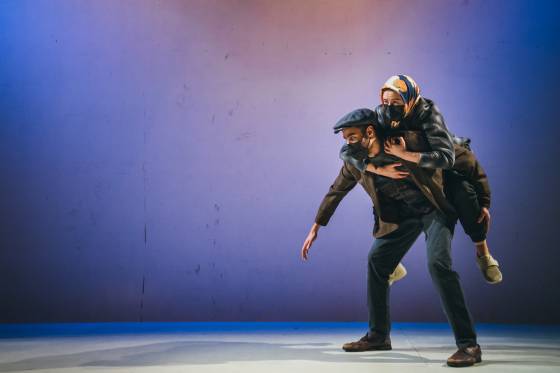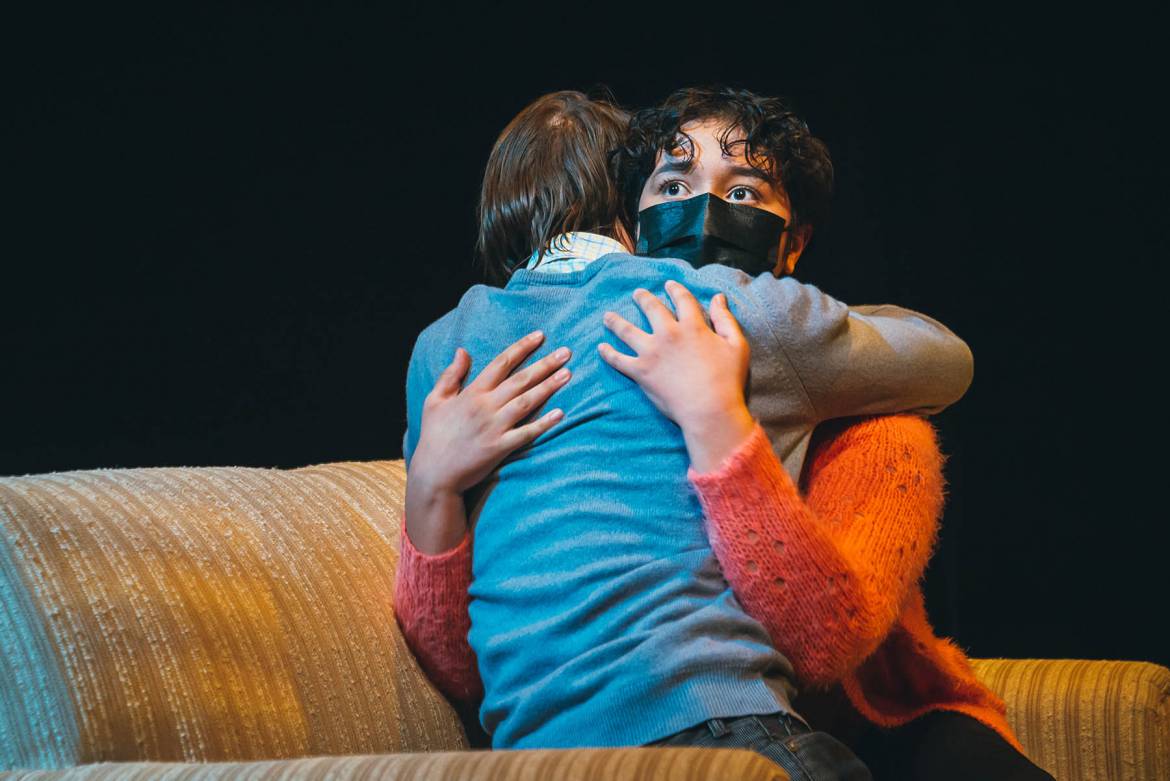 Photo credit: Adrian Morillo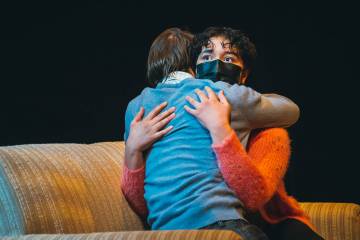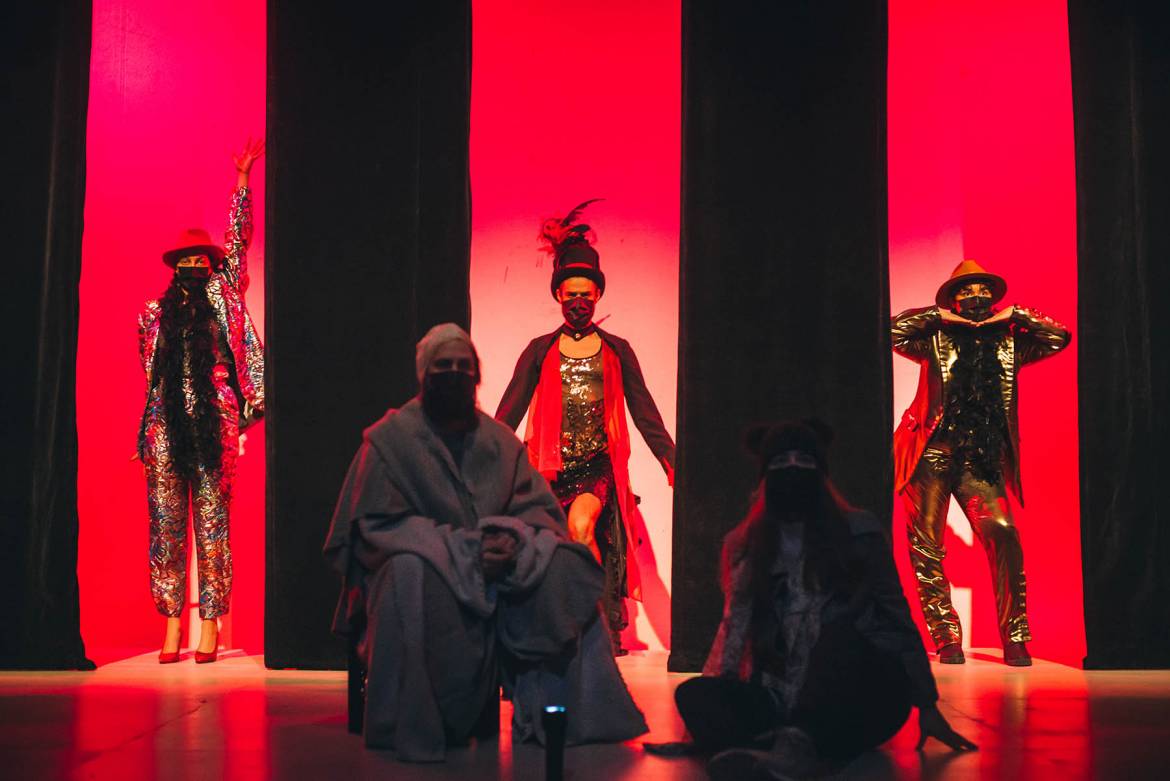 Photo credit: Adrian Morillo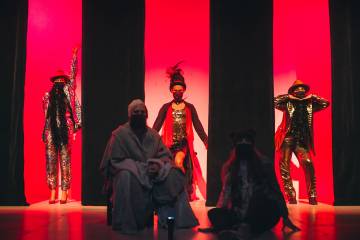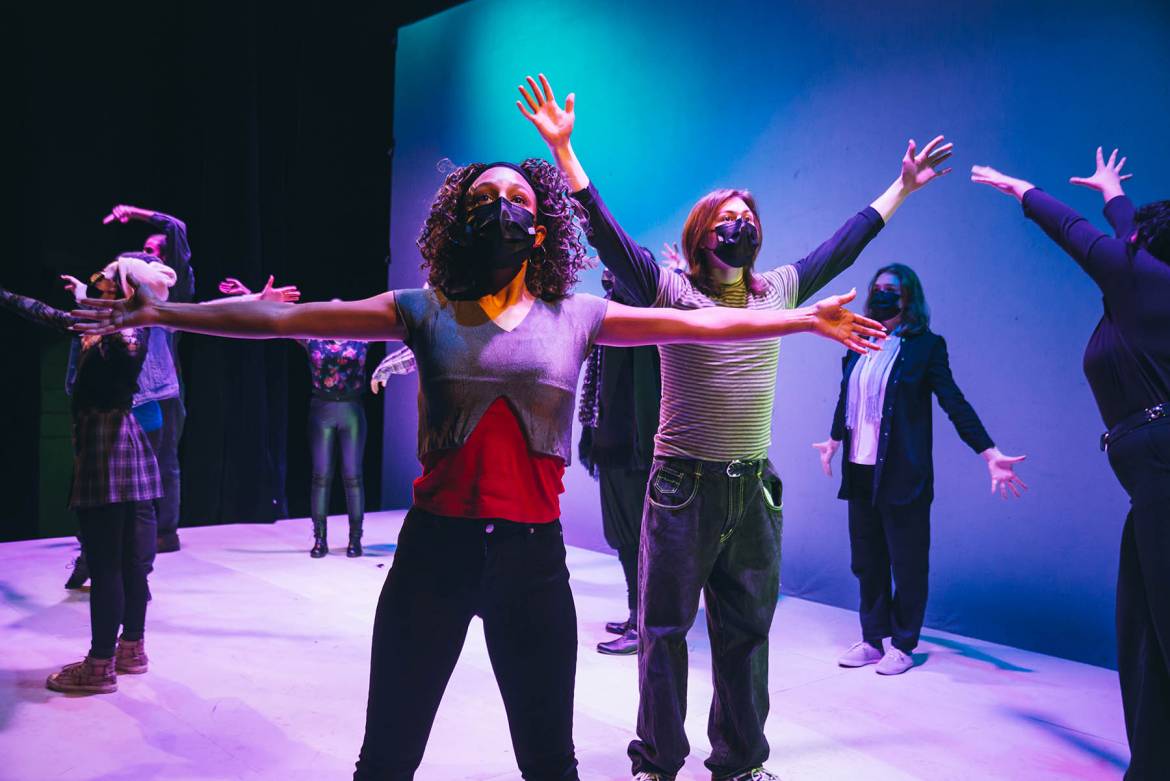 Photo credit: Adrian Morillo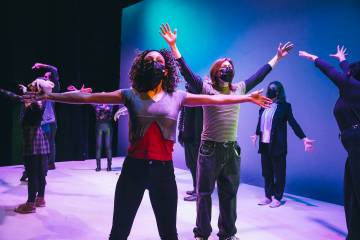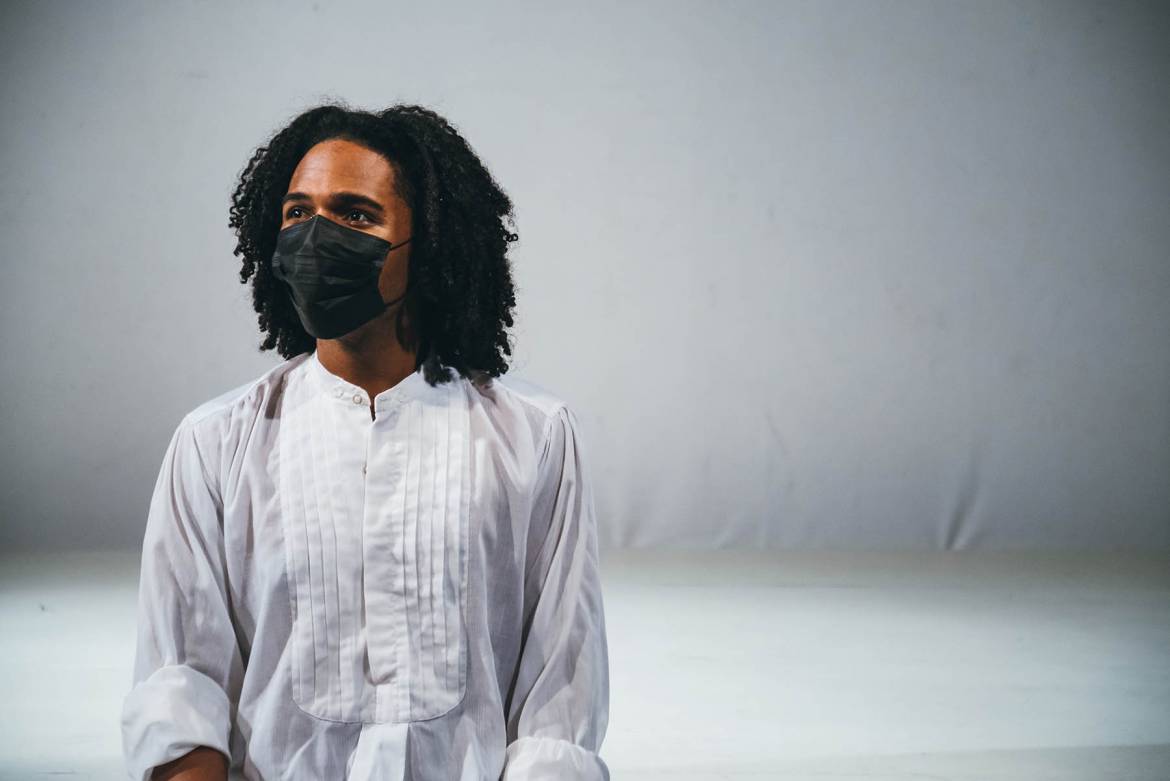 Photo credit: Adrian Morillo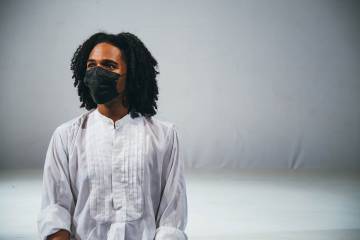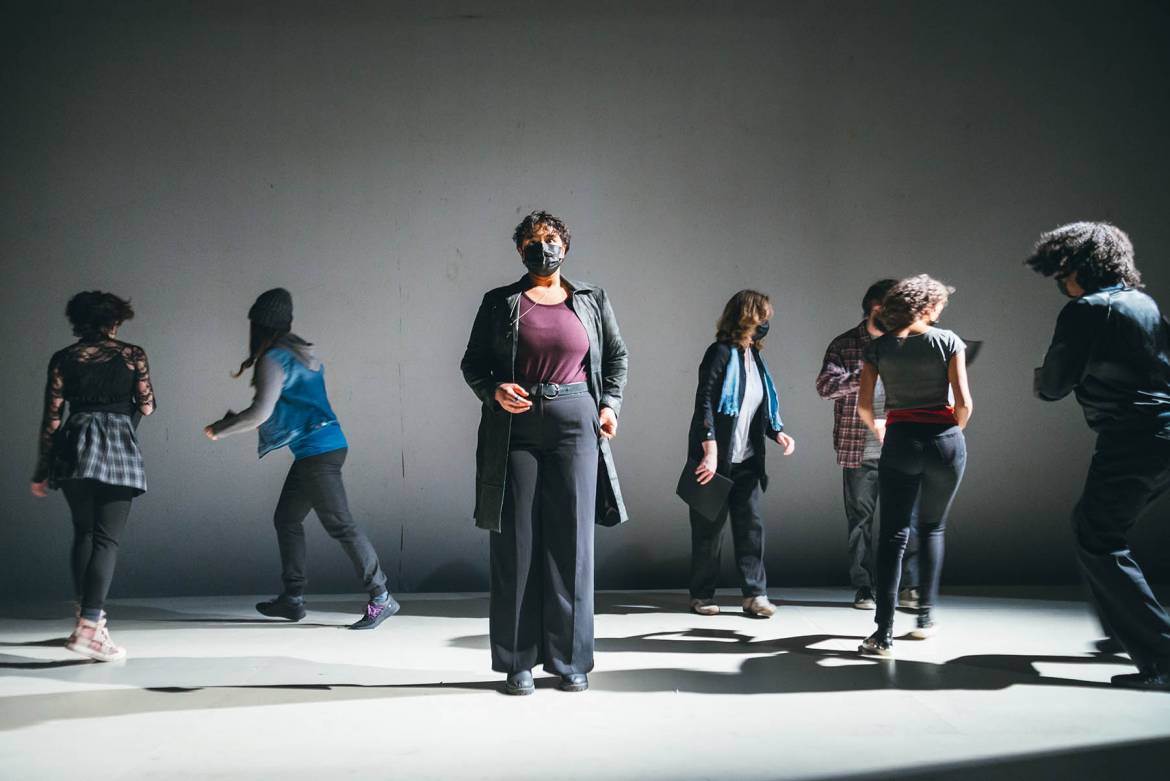 Photo credit: Adrian Morillo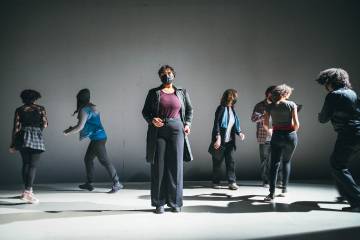 CAST
Ensemble Alia Omar A2 (Treaty 13 Territory)
Ensemble Calla Adubofour-poku A2 (unceded traditional territory of the Saanich, Cowichan, Coast Salish and Chemainus First Nations)
Ensemble Emma Hennig A2 (Treaty 6 Territory)
Ensemble Eric Miracle A2 (Treaty 6 Territory)
Ensemble Evan Mercer A2 (Ktaqmkuk [the unceded, traditional territory of the Beothuk and the Mi'kmaq])
Ensemble Jasmine Case A2 (Treaty 13 Territory)
Ensemble Jeremy Lewis A2 (Tiohtià:ke [unceded territory of the Kanien'kehá:ka of the Haudenosaunee Confederacy, Huron/Wendat, Abenaki, and Anishinaabeg first nations])
Ensemble Leanna Williams A2 (Treaty 4 Territory)
Ensemble Mackenzie Wojcik A2 (Treaty 1 Territory)
Ensemble Madeleine Scovil A2 (Treaty 57 Territory)
Ensemble Megan Murphy A2 (unceded, traditional territory of the Wolastoqiyik, Mi'kmaq and Peskotomuhkati peoples)
Ensemble Dakota Jamal Wellman (traditional territories of the Michi Saagiig)
CREATIVE AND PRODUCTION TEAM
Assistant Director Allyson Fournier D2 (traditional, ancestral and unceded territory of the Okanagan and Syilx first nations
Set Designer Camille Walsh SCD2 (Tiohtià:ke [unceded territory of the Kanien'kehá:ka of the Haudenosaunee Confederacy, Huron/Wendat, Abenaki, and Anishinaabeg first nations])
Costume Designer Jill Thomson (Tiohtià:ke)
Lighting Designer and Head Electrician Jordana Natale PDTA2 (Treaty 19 Territory)
Sound Designer and Head of Sound Brenda Vaca PDTA3 (Tepoztlan, Mexico)
Production Manager / Technical Director Aidan Sparks PDTA3 (Secwepemcúĺecw, unceded)
Stage Manager Caroline Nowacki PDTA2 (Tiohtià:ke [unceded territory of the Kanien'kehá:ka of the Haudenosaunee Confederacy, Huron/Wendat, Abenaki, and Anishinaabeg first nations])
Assistants to the Costume Designer Siloé Melançon CP2 (Tiohtià:ke [unceded territory of the Kanien'kehá:ka of the Haudenosaunee Confederacy, Huron/Wendat, Abenaki, and Anishinaabeg first nations]
Assistant Stage Manager / Crew Lia Wright PDTA1 (Tiohtià:ke [unceded territory of the Kanien'kehá:ka of the Haudenosaunee Confederacy, Huron/Wendat, Abenaki, and Anishinaabeg first nations])
COACHES
Movement Rebecca Harper
Voice Instructor Kirsten Hawson
Acting Mentor Dakota Wellman
Fight Direction Anita Nittoly
Set Design Stéphane Longpré
Production Paul Chambers
Stage Management Kathryn Westoll
Technical Supervision Hugues Caillères, Marc-André (MA) Roy
Performances
Tuesday February 22 at 7:30 PM (preview)
Wednesday February 23 at 7:30 PM (opening performance)
Thursday February 24 at 7:30 PM
Friday February 25 at 3 PM and 7:30 PM
Venue
Saint-Denis Campus
André-Pagé Studio
5030, Saint-Denis Street
Montréal