GUIDED TOURS FOR FUTURE STUDENTS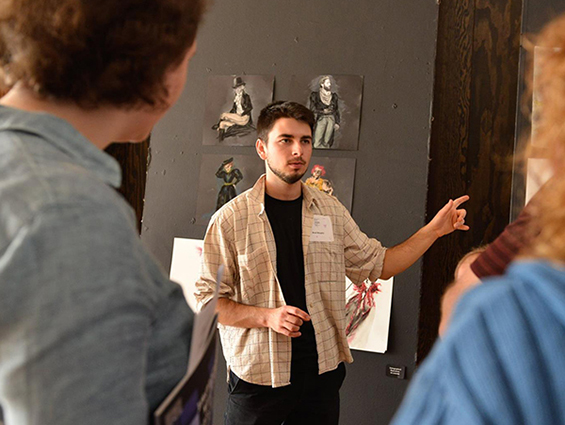 VISIT YOUR FUTURE SCHOOL!
Are you thinking of applying at NTS? Come discover the two campuses and meet students! The tours are free and booking is mandatory. 
There are no more tours at the moment. Subscribe to the newsletter and you'll be the first to know when new tour dates are announced. 
GUIDED TOURS FOR SCHOOLS OR GROUPS
We'll be happy to organize a free guided tour for your school or community group. 
For 10 people or more, please contact us at: info@ent-nts.ca 
If your group would like to attend a workshop at NTS, please contact the Artistic Engagement office: 514-842-7954 #132.