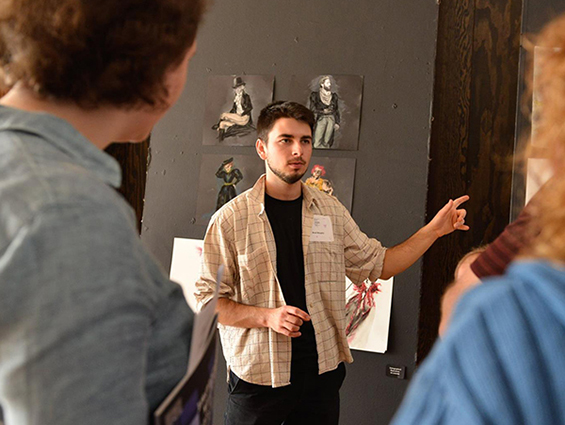 Next guided tour for prospective students:
Friday, February 23, 9:30 am: tour NTS's MAIN CAMPUS located at 5030, Saint-Denis Street from 9:30 to 10:30 am;
Followed by a tour of its theatres and set and costume shops at the MONUMENT-NATIONAL from 11:30 to 12:30.
Both campuses are an integral part of the student experience, but you may only visit the main campus if your time is limited. 
Please reserve in advance by booking online.  
Book your guided tour now!
Guided tours for schools or groups (10 people or more), please contact:
Stéphanie Brody 
(514) 842-7954, ext. 165
sbrody@ent-nts.ca