The National Theatre School of Canada (NTS) believes in employment equity and is committed to providing a workplace that is inclusive and accessible to all. For NTS, it is imperative that the diversity of our community be reflected in our staff, who must likewise be comfortable working with and for people of all walks of life. We strongly support the right to employability and greatly encourage applications from Indigenous people, people of colour, and those of all other ethnic and cultural affiliations, regardless of age, gender, sexual orientation, and disability.
Summer Job: Janitor at the Monument-National
The Monument-National is offering an eight-week job opportunity to a post-secondary student, under the Canada Summer Jobs initiative. The position, which is to be filled as soon as possible, involves 35 hours a week at $15/hour.
The successful applicant will assist the superintendent in managing daily maintenance tasks.
Apply now!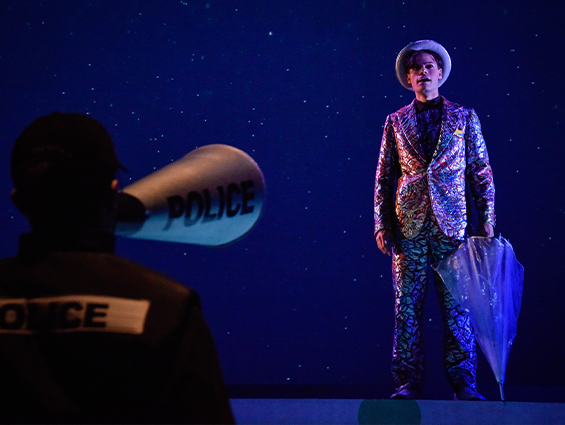 Responsibilities
As part of the NTS team, the person will:
Perform routine maintenance work (painting, repairing drywall, etc.);
Assist the superintendent in their daily duties;
Ensure that security and safety measures are followed within the facility;
Clean and disinfect common areas, offices, washrooms, and their furnishings;
Adjust the heating, cooling, ventilation, plumbing and electrical systems, carry out minor repairs, and contact the appropriate technicians when major repairs are needed;
Move heavy furniture and equipment, as well as other materials, as required;
Show apartments and offices to prospective tenants and collect rent;
Supervise other workers, as required.
Profile
High School Diploma obtained;
Ability to lift heavy loads;
Bilingual in both official languages, spoken (an asset);
Able to work independently, in an organized manner, and successfully meet deadlines;
Adept at collaborating with others and working as part of a team;
Open-minded at all times with a broad outlook;
Keenly interested in arts and culture.
Eligibility
To be eligible for this position, which t is funded by the federal initiative, you must:
Be between 17 and 30 years of age (inclusively) at the start of the employment;
Have been enrolled as a full-time student during the previous school year;
Be planning resume full-time studies in the coming school year;
Be enrolled in a secondary, post-secondary, CEGEP (Quebec only), vocational, or technical program;
Be a Canadian citizen, permanent resident, or have refugee protection status and be authorized to work in the employer's province or territory;
Be legally entitled to work in Canada in accordance with relevant provincial or territorial legislation and regulations.
This is an eight-week summer job of 35 hours a week at an hourly rate of $15.00.
How to apply?
Please send your CV and motivation letter to cv@ent-nts.ca
We thank all applicants for their interest, however only those candidates selected for interviews will be contacted.
We are committed to providing a workplace that is inclusive and accessible to all and believe in the right to employability. That's why we support accessibility and employment equality; we encourage people of all ages, genders, sexual orientations, and ethnicity, as well as Indigenous people, people with disabilities, and people of colour, to apply.
Apply now!