The Festival changes the lives of thousands of high school students every year, such as Miranda Baker.

''This is the year I discovered that I really want to do this as a living. It's what I am going to do for the rest of my life and I feel that without this festival, I would have chosen something different and would not have been as happy as I am now, going into theatre.'' – Miranda Baker, NTS Drama Festival participant

A Nisga'a student from Charles Hays Secondary School, Prince Rupert, Miranda was the recipient of the B.C. NTS Festival Scholarship in addition to the Outstanding Original Script award for her original play ''To Grow Up''. The one-act play tells the story of Nicole, an Indigenous girl confronted with racism in her community. During the play, she will learn to grow and how to heal, thanks to the help of her friend Damion.
Learn more about Miranda's experiences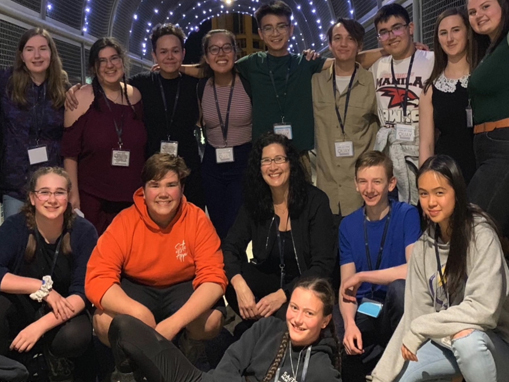 Festival Overview
The prime purpose of the Festival is to provide a showcase for Secondary School students from all around the province to demonstrate their unique Drama work. It brings together students, teachers, and theatre professionals to participate in high quality workshops, view-discuss-critique student theatre performances, and learn more about the art and craft of Theatre. Participation in the Festival fosters respect, excitement, artistic development, teamwork, problem solving, and a true sense of community.