About the event
Homecoming is a special event that brings together recent and past graduates from the National Theatre School, providing an opportunity for them to share their cherished School memories as well as their plans for the future. It is also when a Gascon-Thomas Awards are presented to two theatre artists who have distinguished themselves in one of the two award categories: Innovation and Lifetime Achievement. 
Recipients of the 2019 Gascon-Thomas Awards
The NTS Governors will announce the recipients of the 2021 Gascon-Thomas Awards, which are presented to two artists who are contributing to the advancement of Canadian theatre, shortly. On this occasion, we extend special thanks to Alberta G. Cefis, Chair of the NTS Board of Directors, for her exemplary commitment to the School and for her special patronage of this event.

This year, the Gascon-Thomas award recipients were chosen by Gil Desautels (commitee president), Margaret Martinello-Magner. Marie-Hélène Falcon, Gideon Arthurs, Alisa Palmer, Audrey Dwyre, Frédéric Dubois and Catherine Gadouas.
Other prizes will also be awarded at the ceremony:
1. The Bernard Amyot Award for Teaching Excellence will recognize two young artists who have been with the School for three years or less.
2. The Sims Family Award for Teaching Excellence is awarded annually to an established teacher for outstanding contributions to the pedagogical development of the School.
Homecoming 2019 Photo Gallery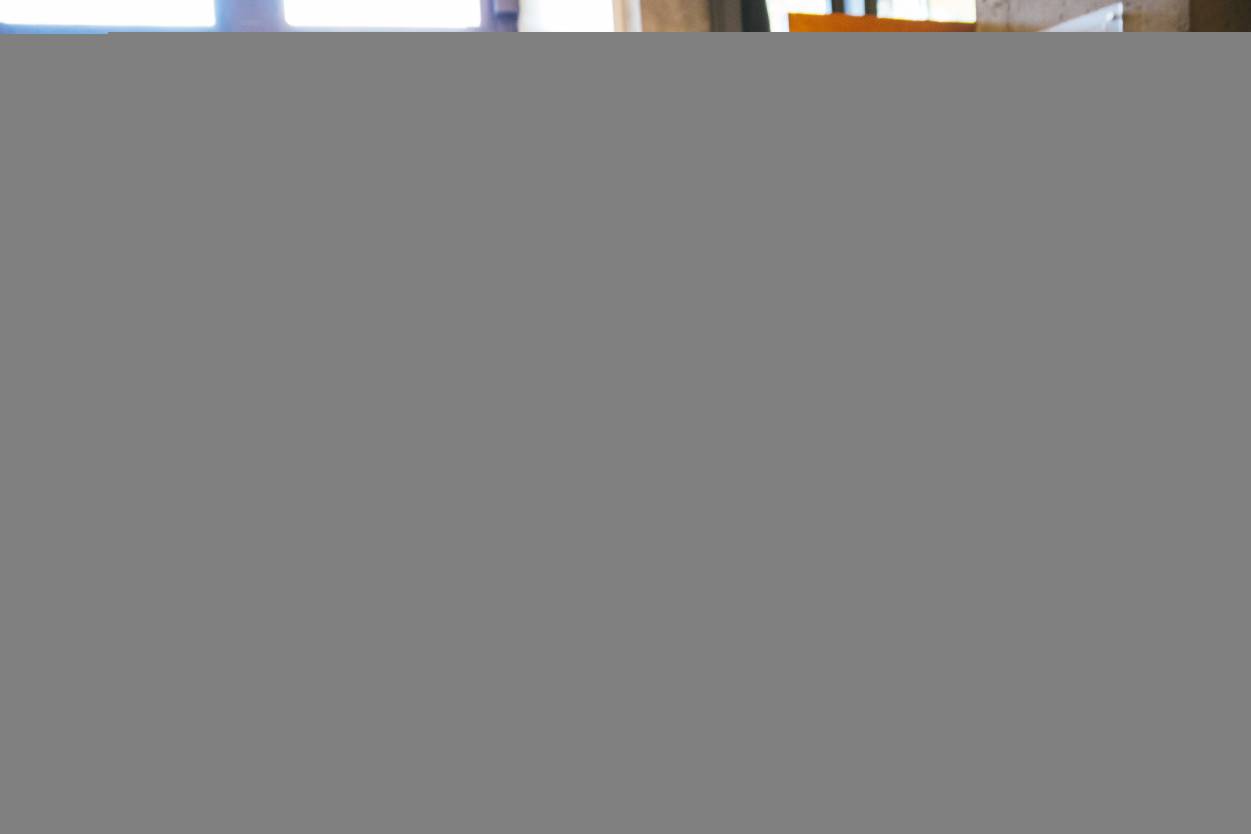 Registration on the first day of Homecoming!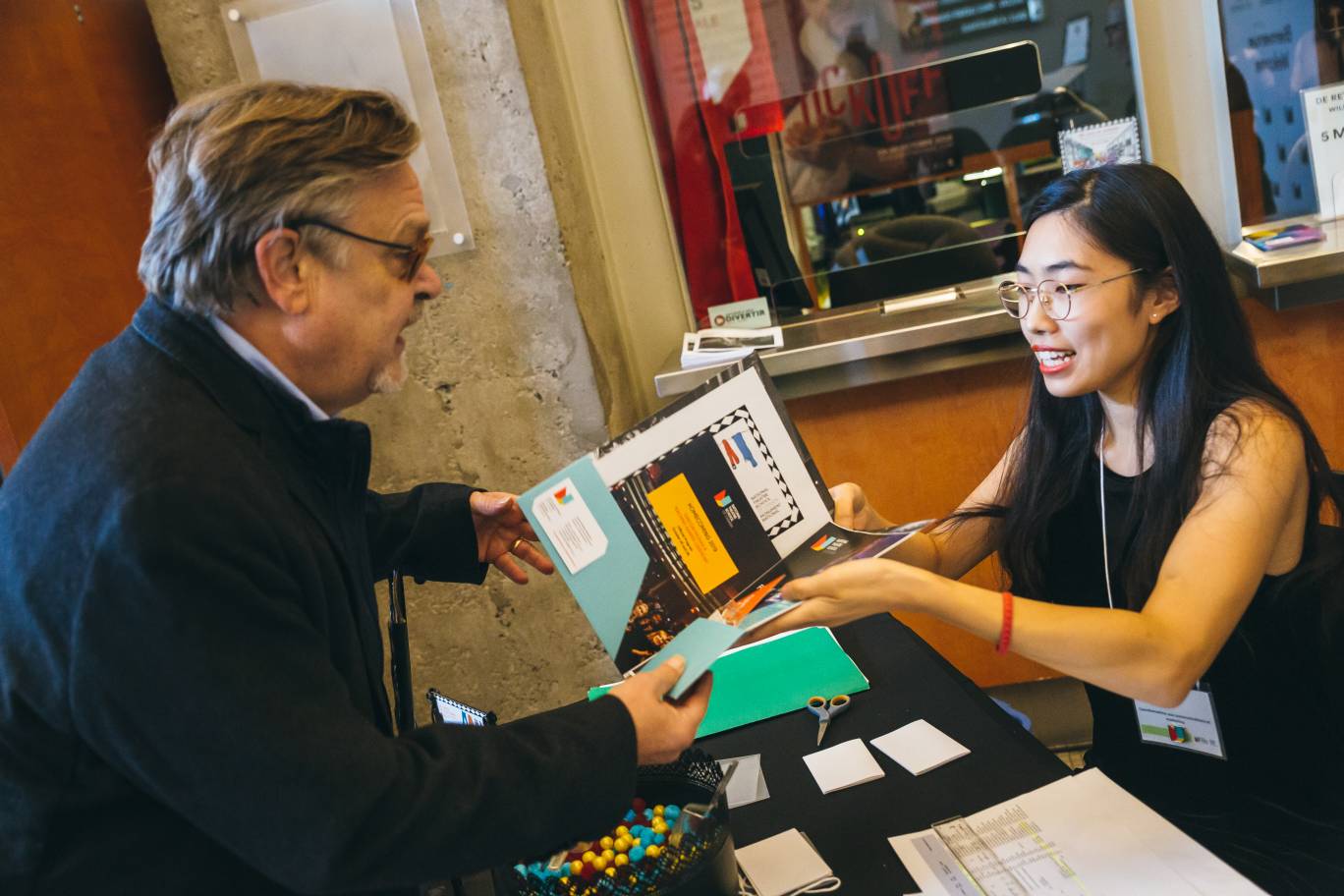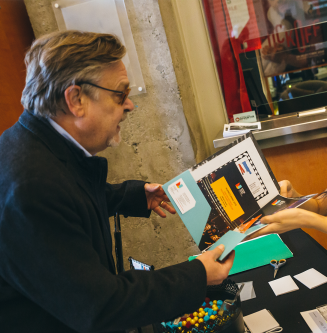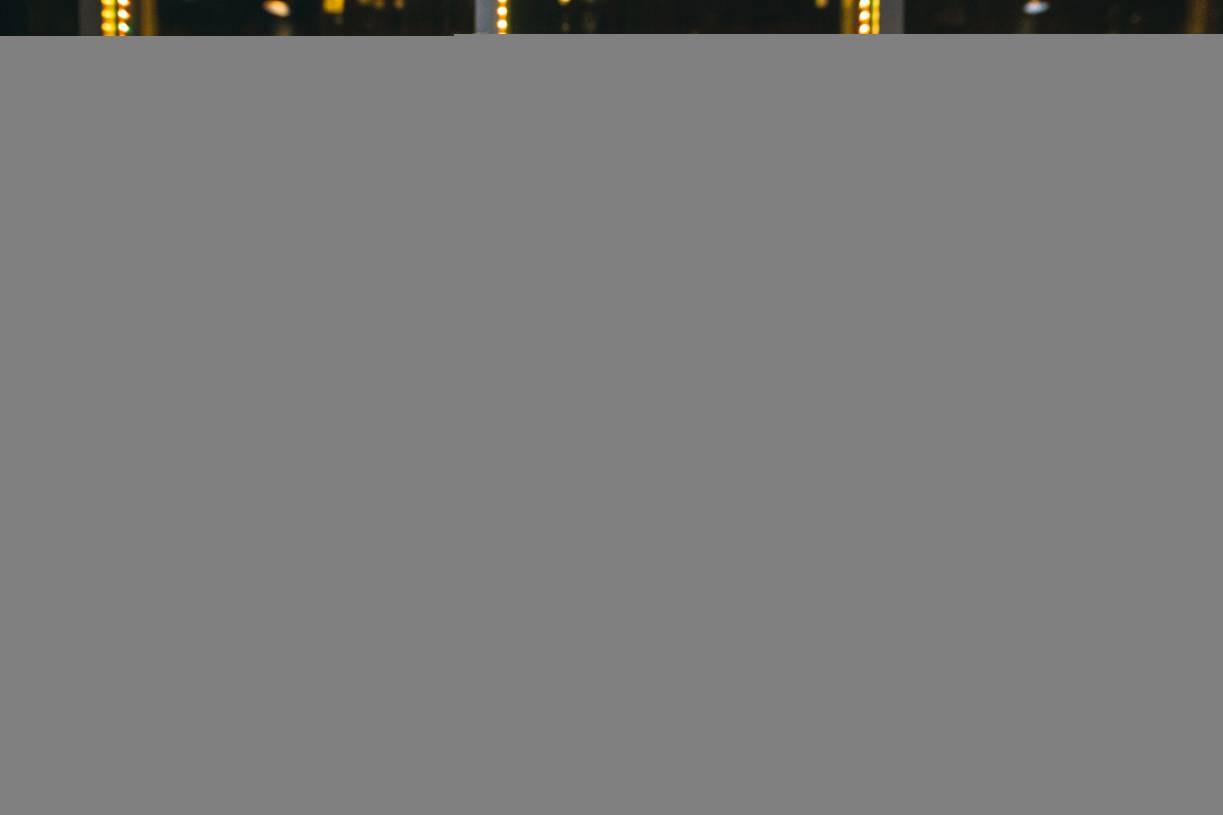 Alisa Palmer and Carol Serge Robichaud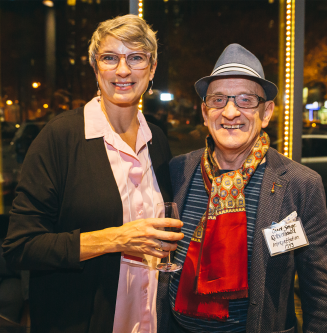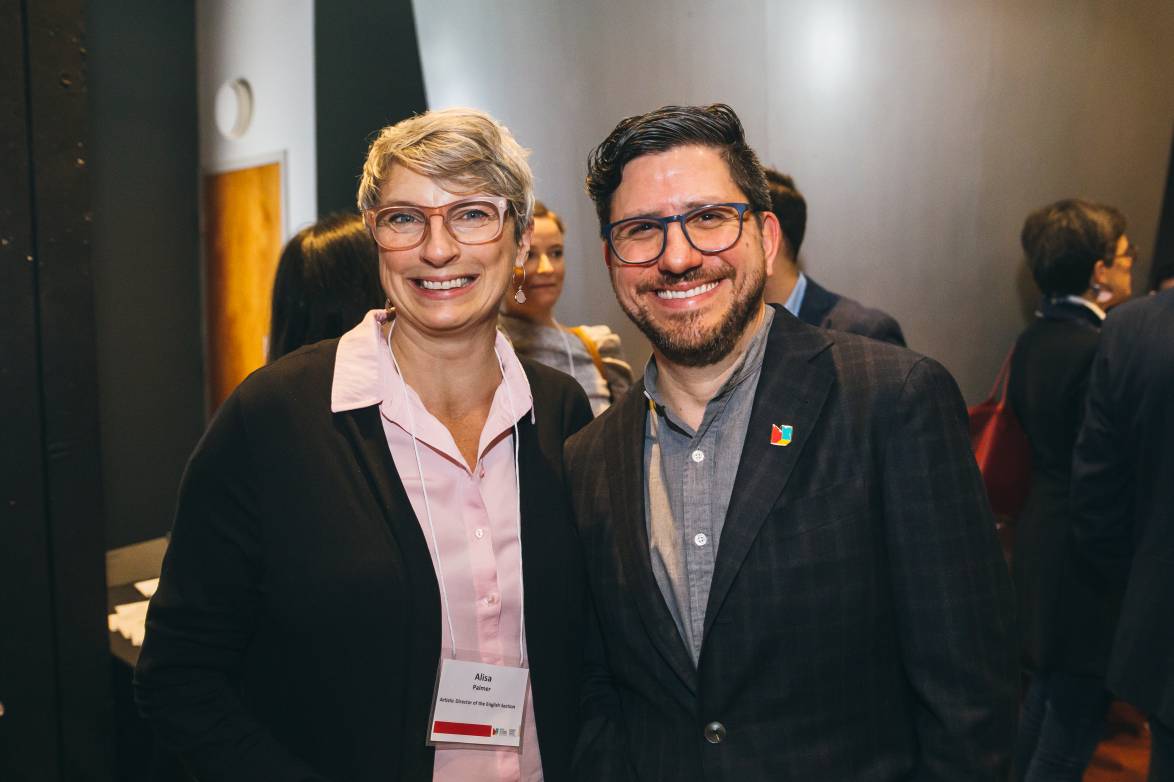 Alisa Palmer and Gideon Arthurs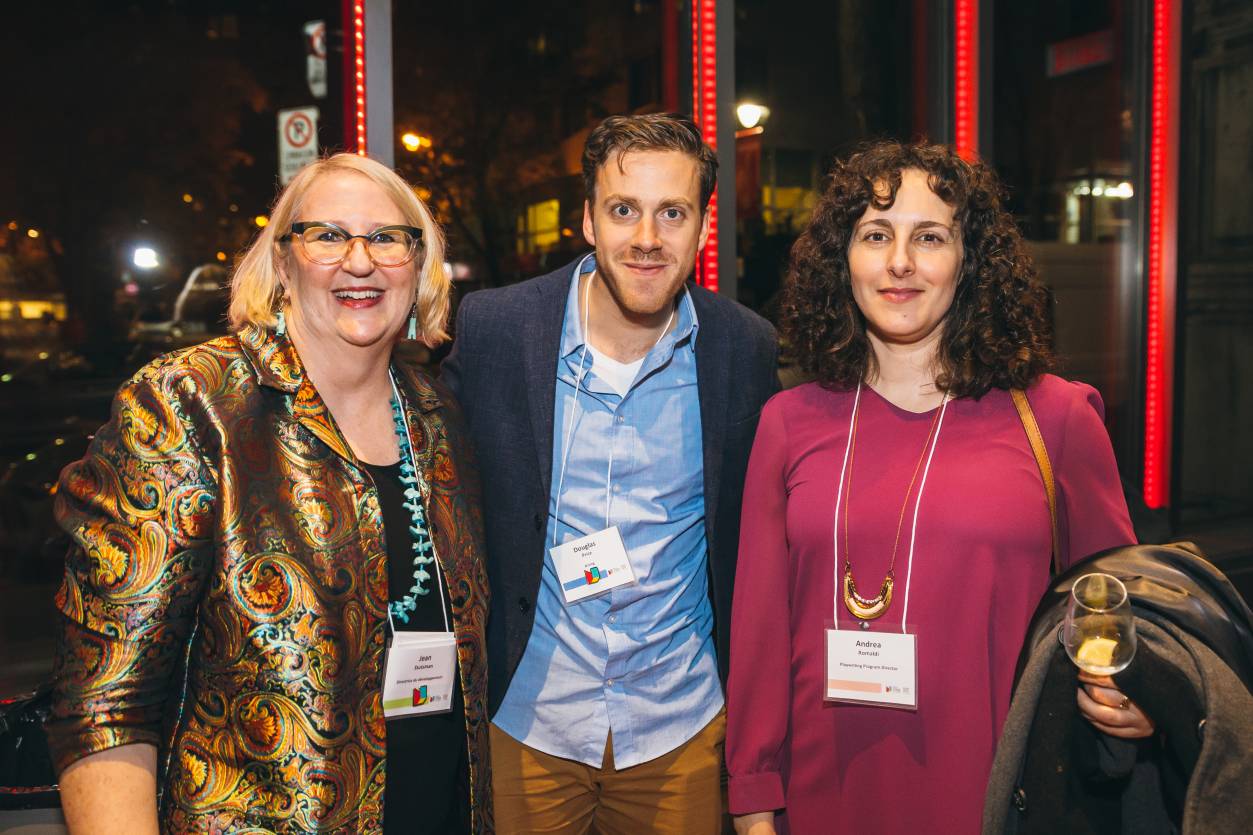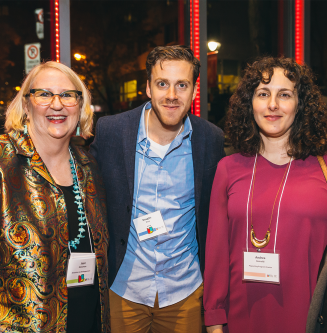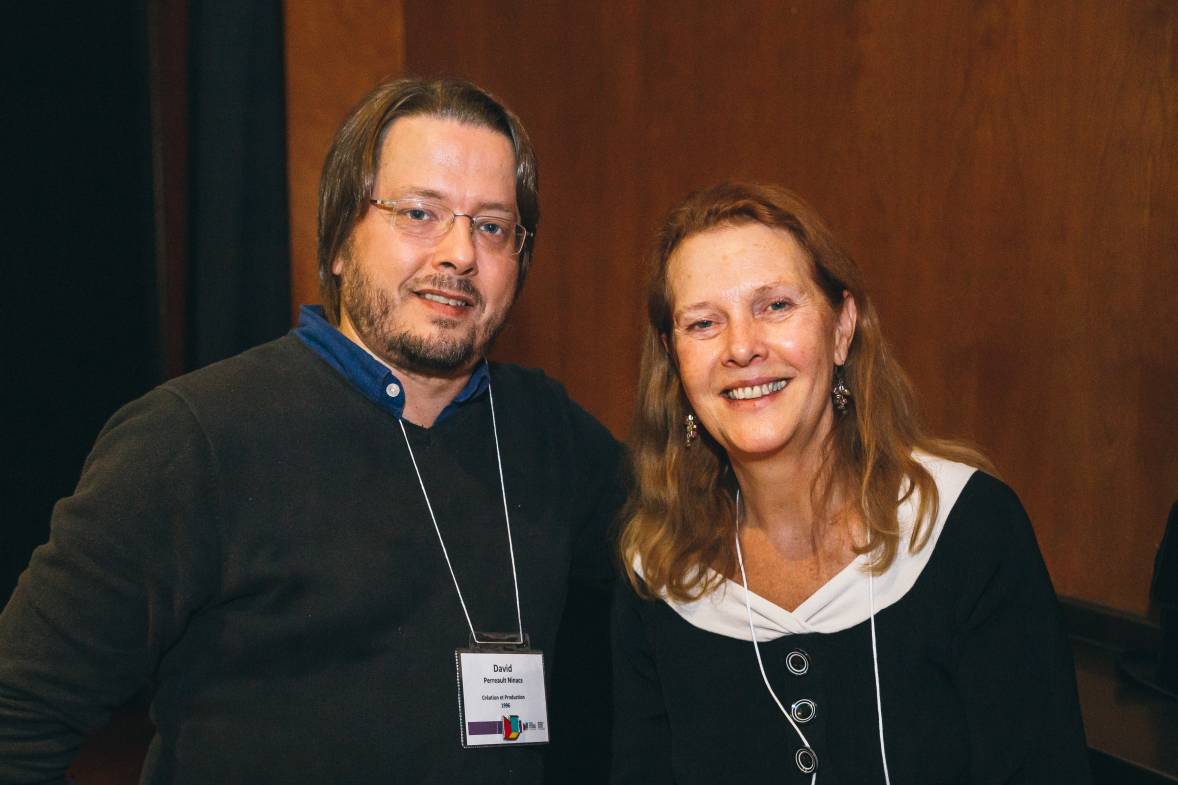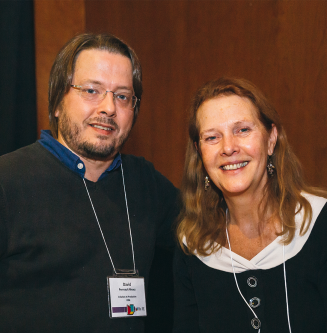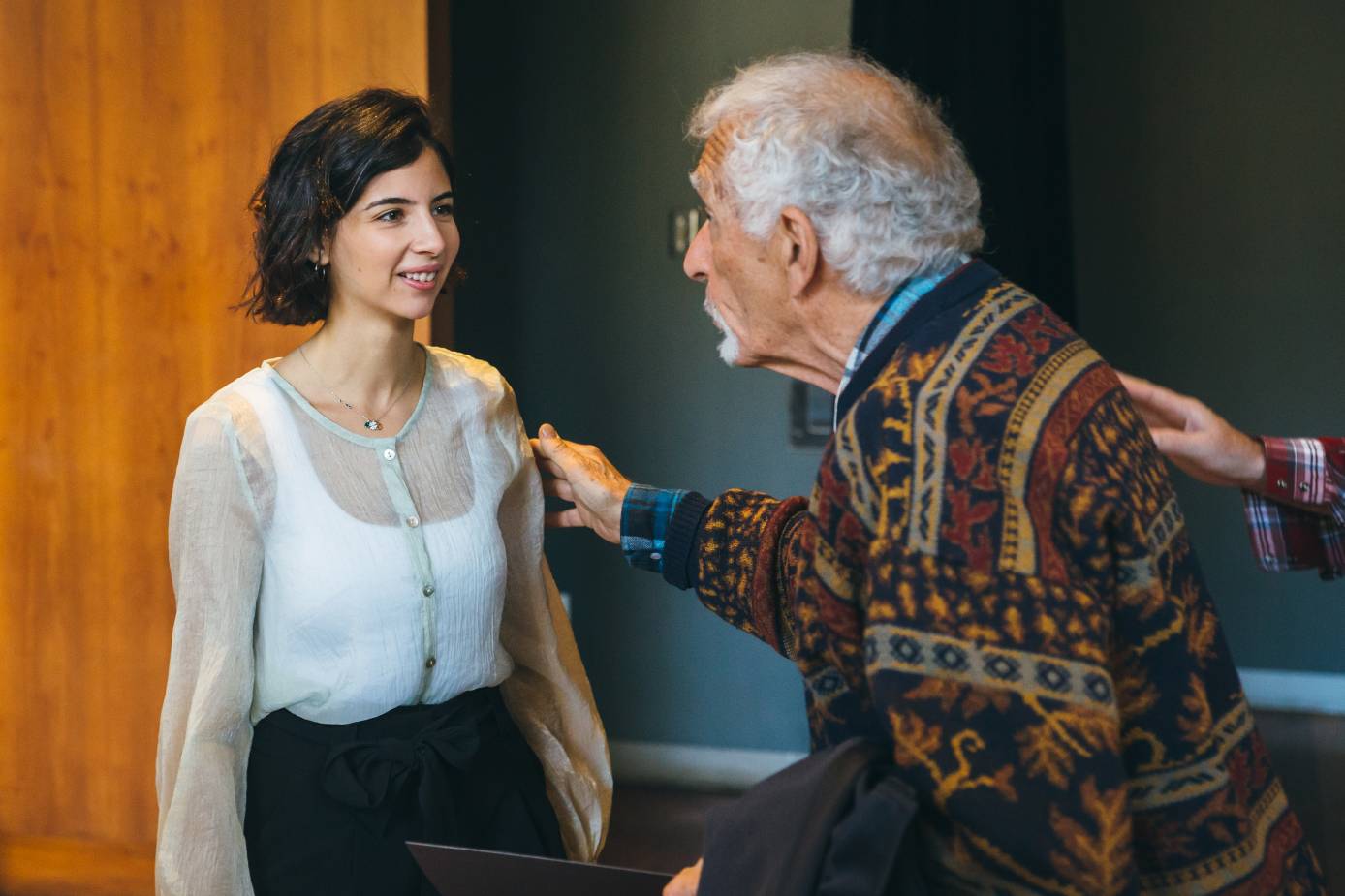 Marc Hébert and Nadine J.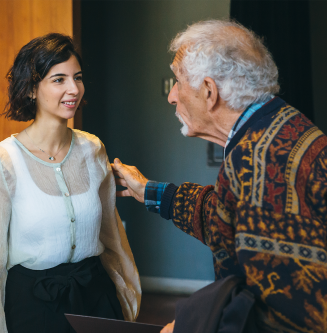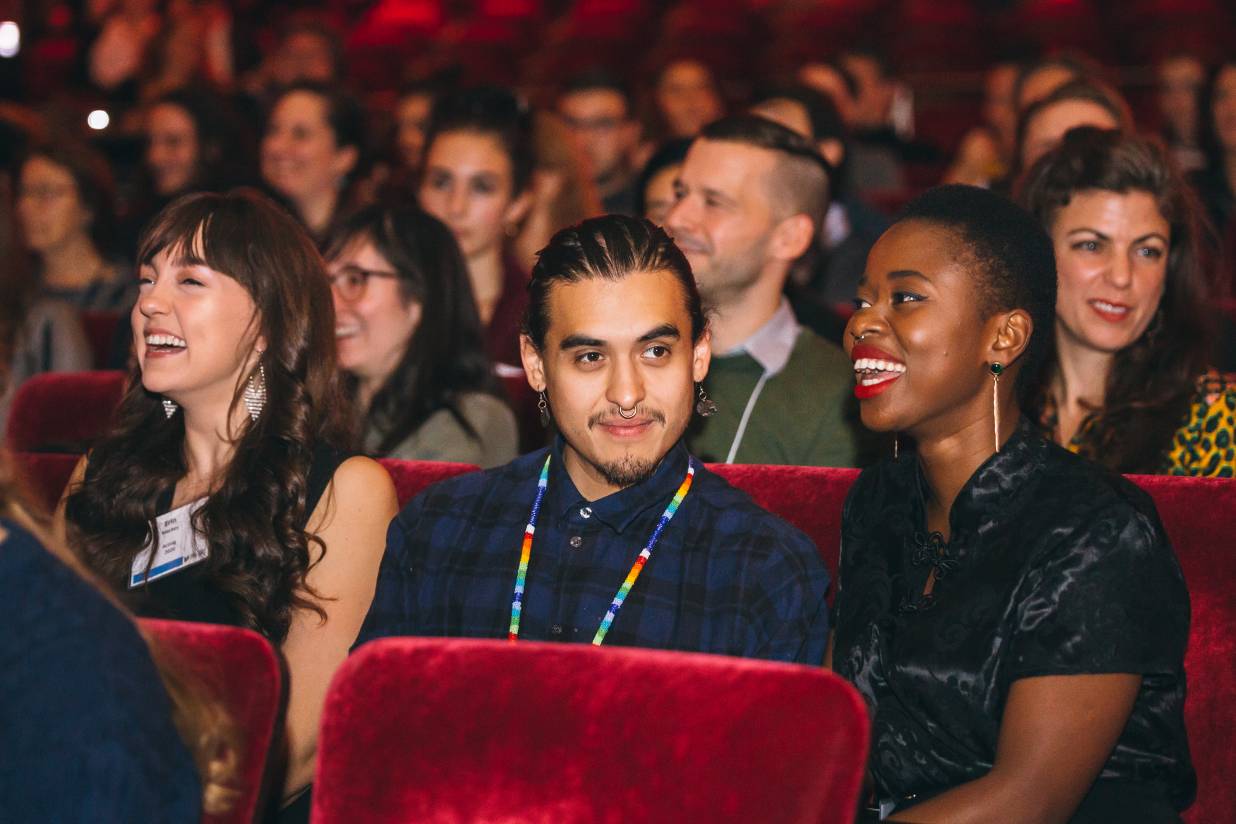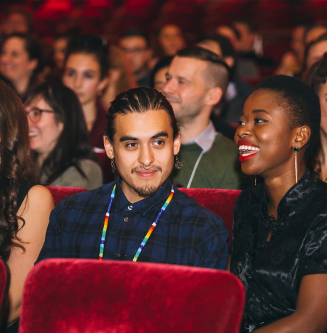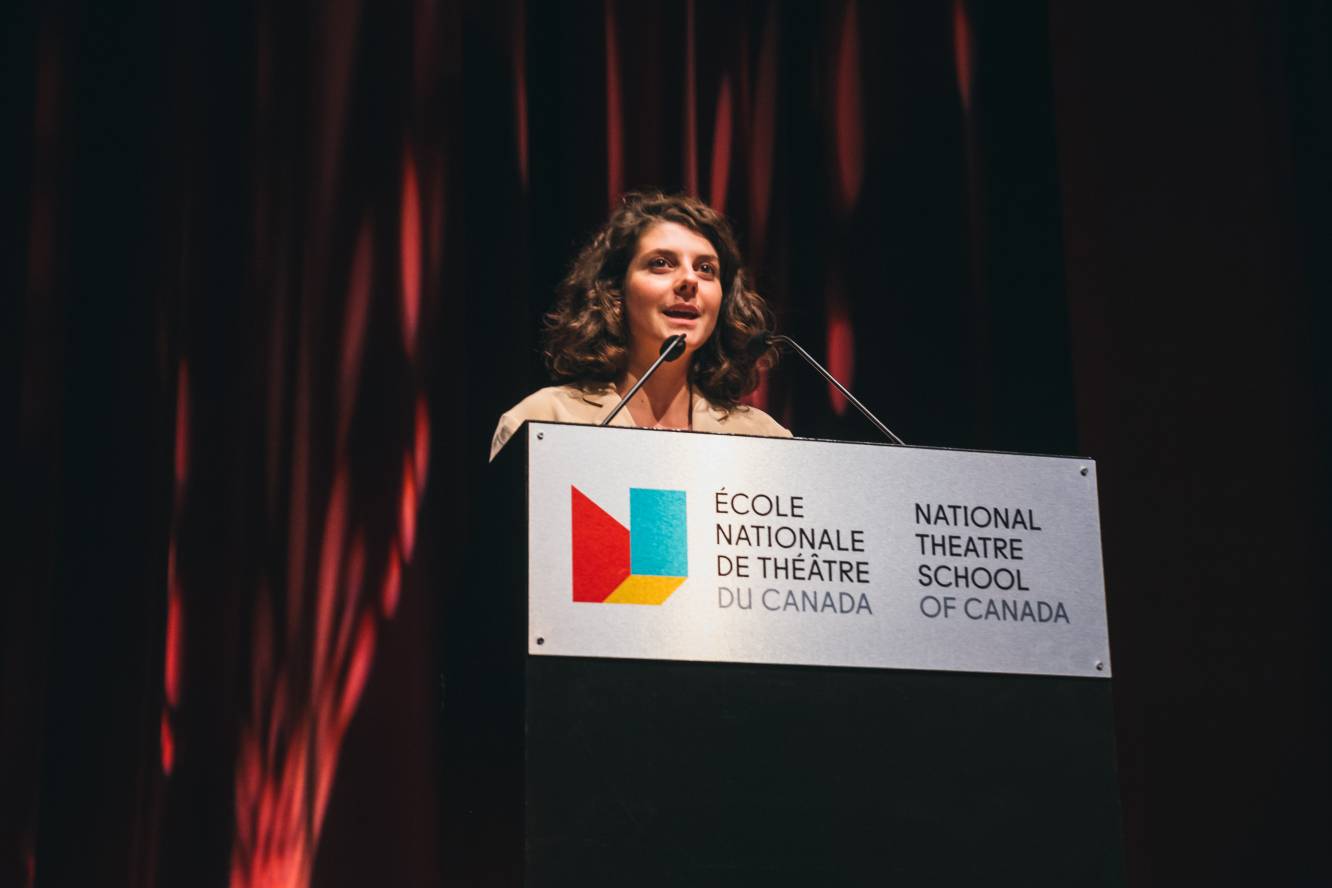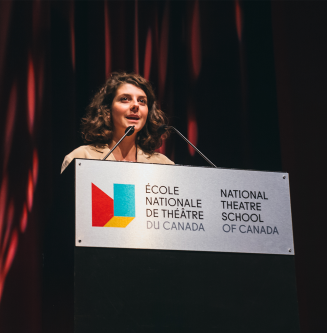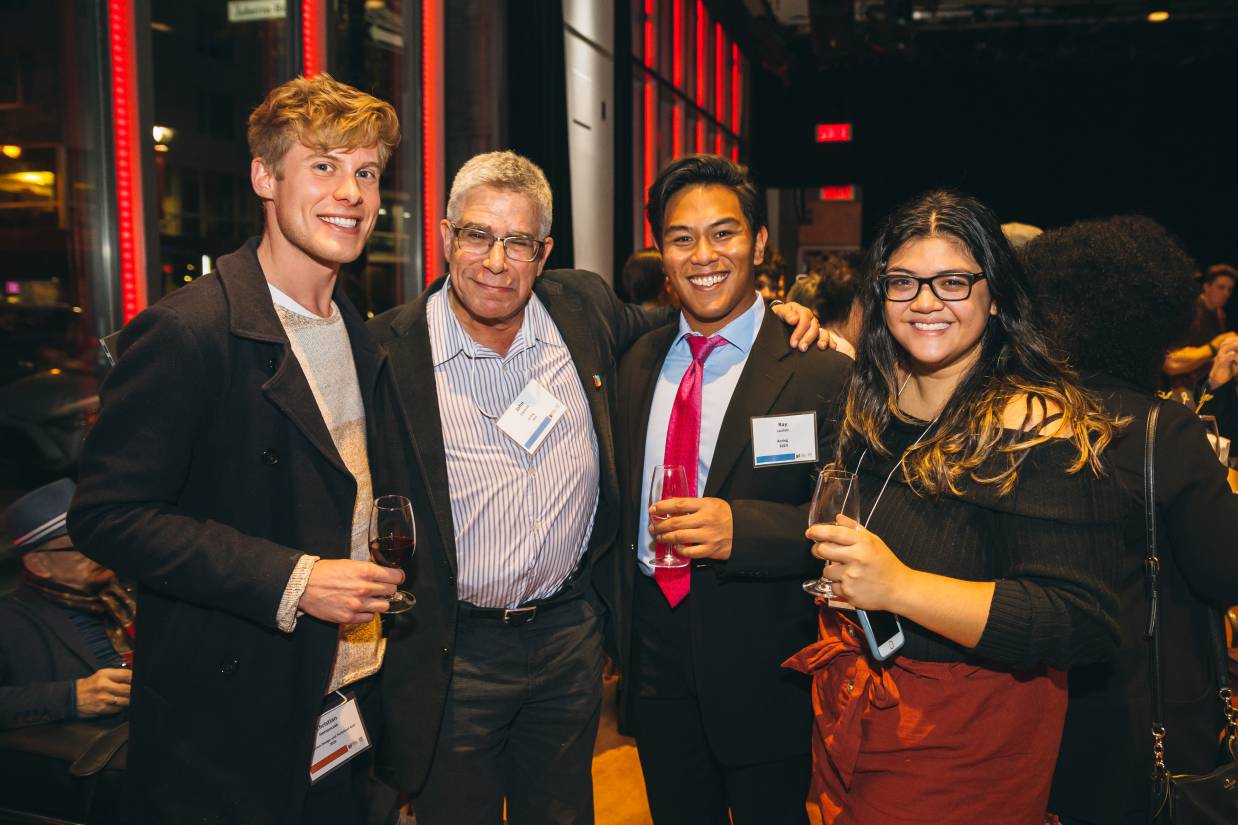 John Lazarus and students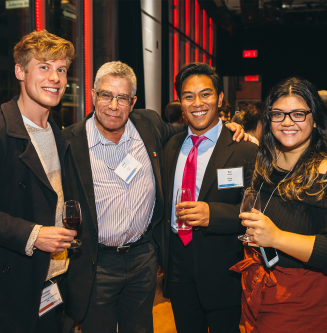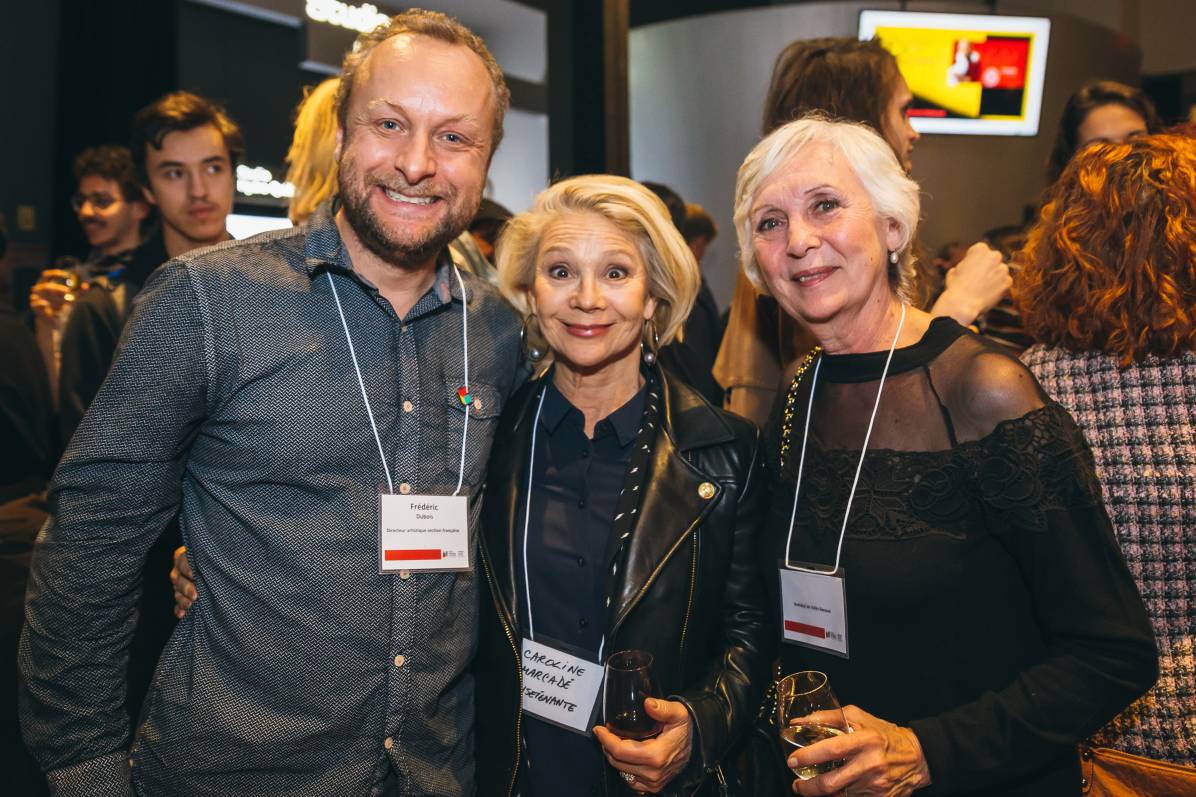 Frédéric Dubois, Caroline Marcadé, and Louise Turcot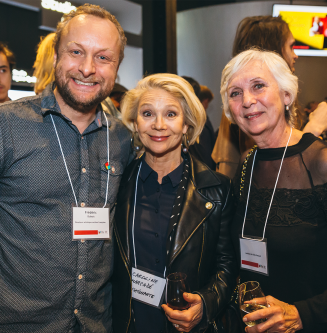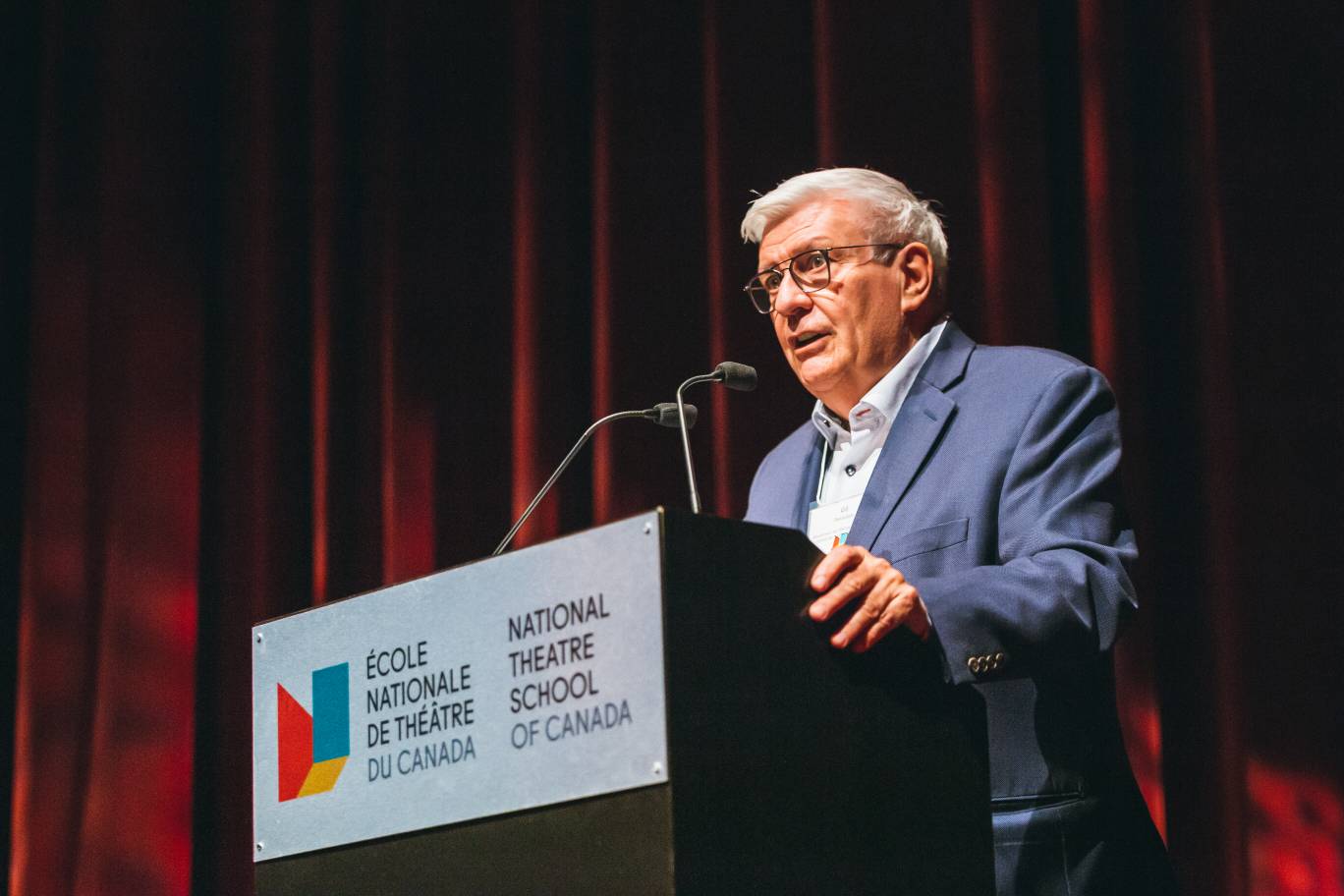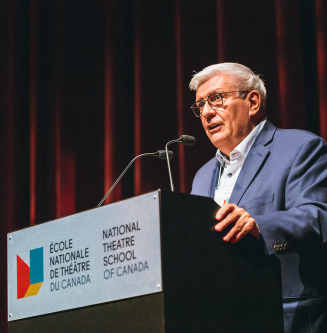 Congratulations Gilles Renaud!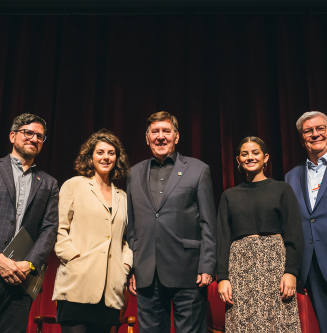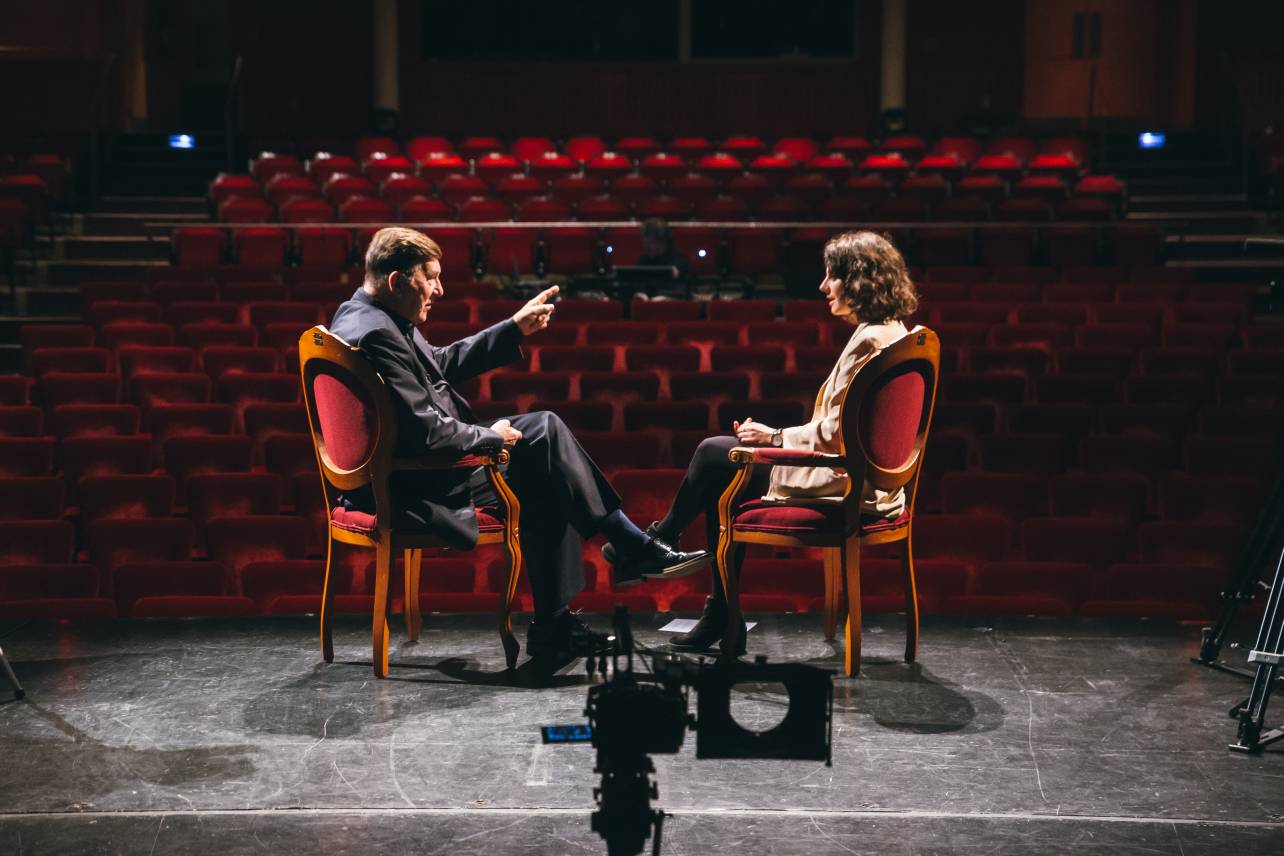 Gilles Renaud being interviewed by a student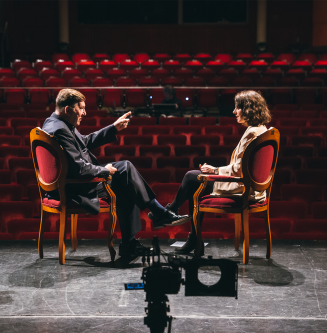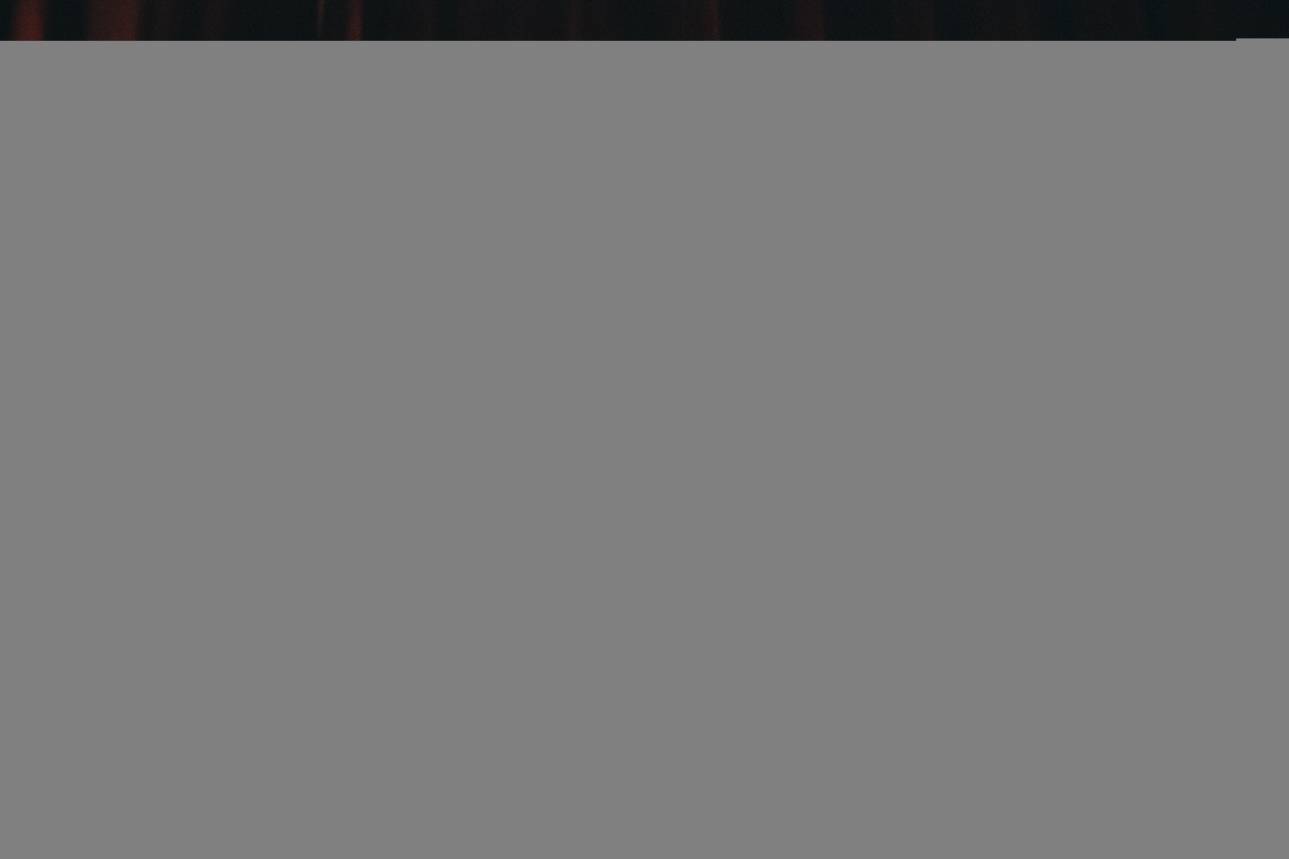 Gilles Renaud with his Gascon-Thomas for Lifetime Achievement!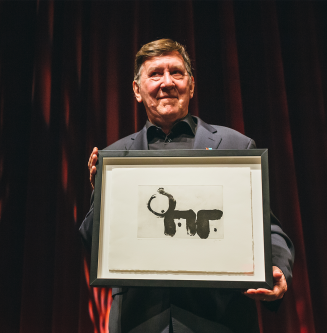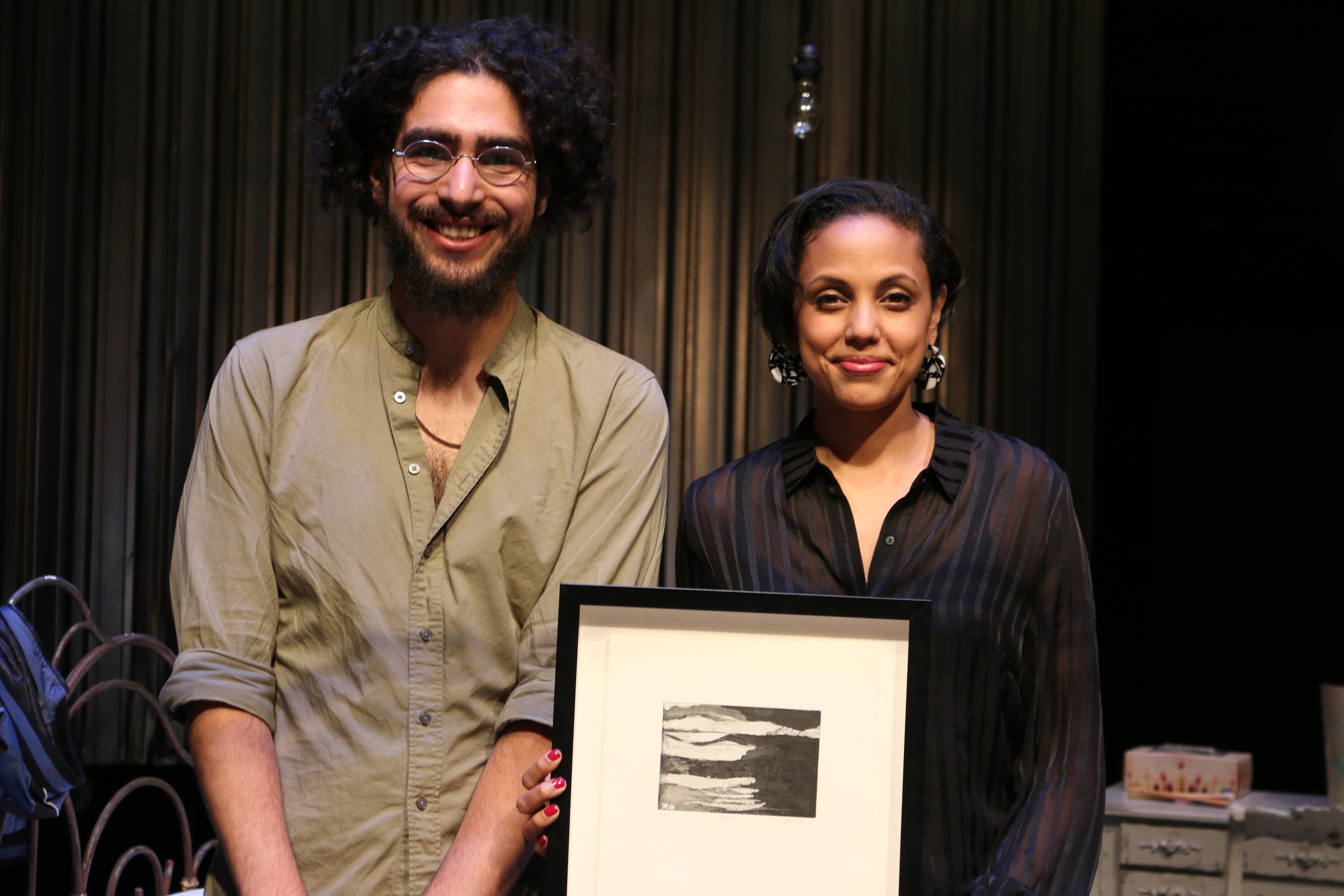 Weyni Mengesha receiving the Gascon-Thomas for Innovation!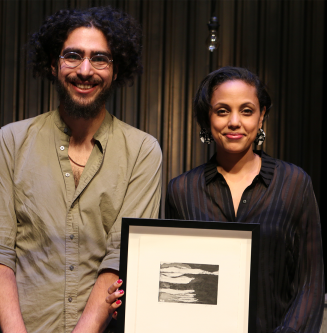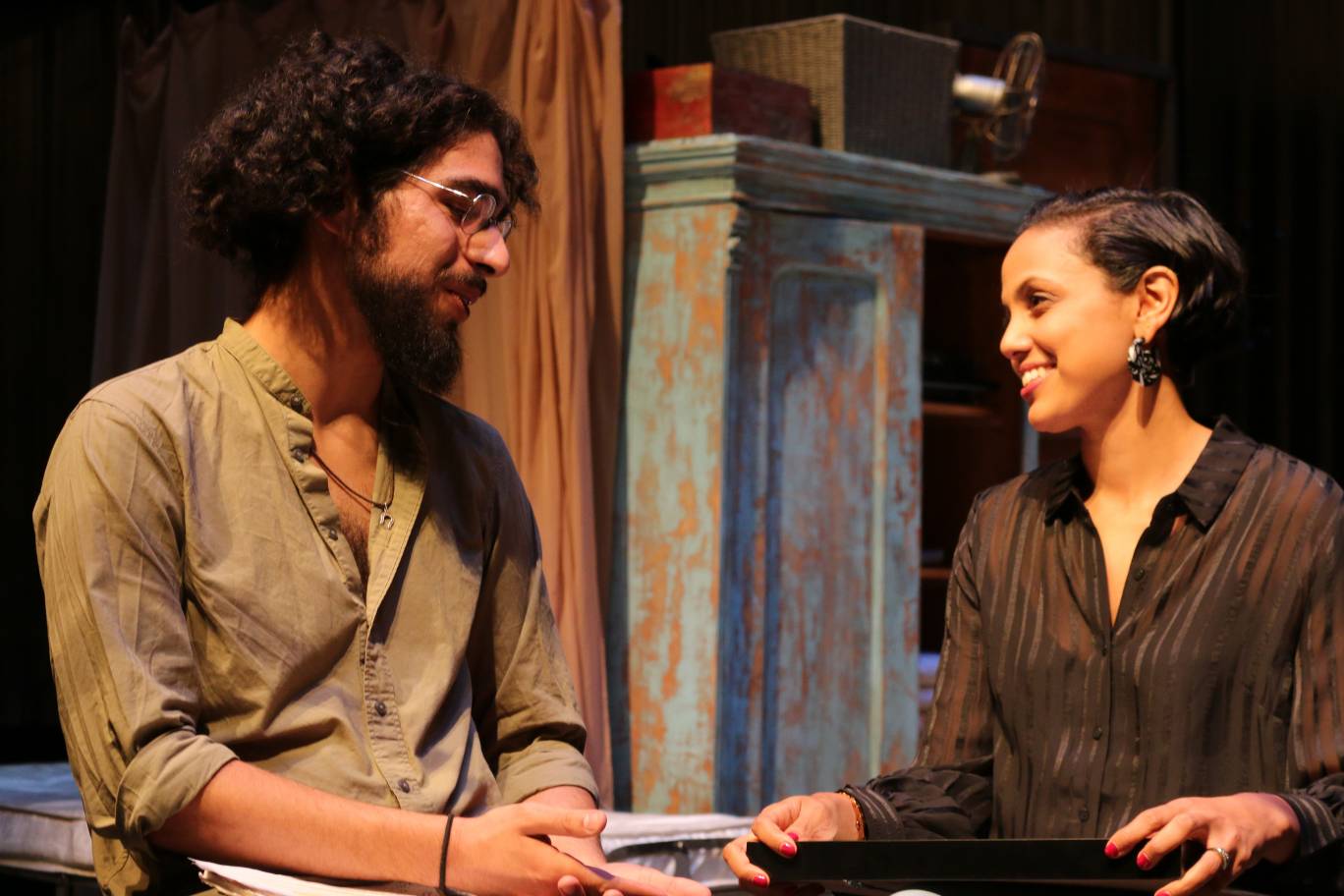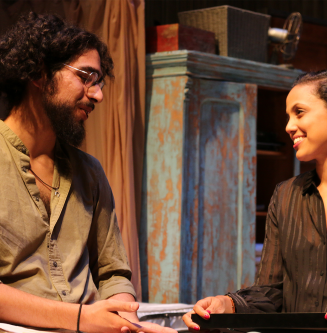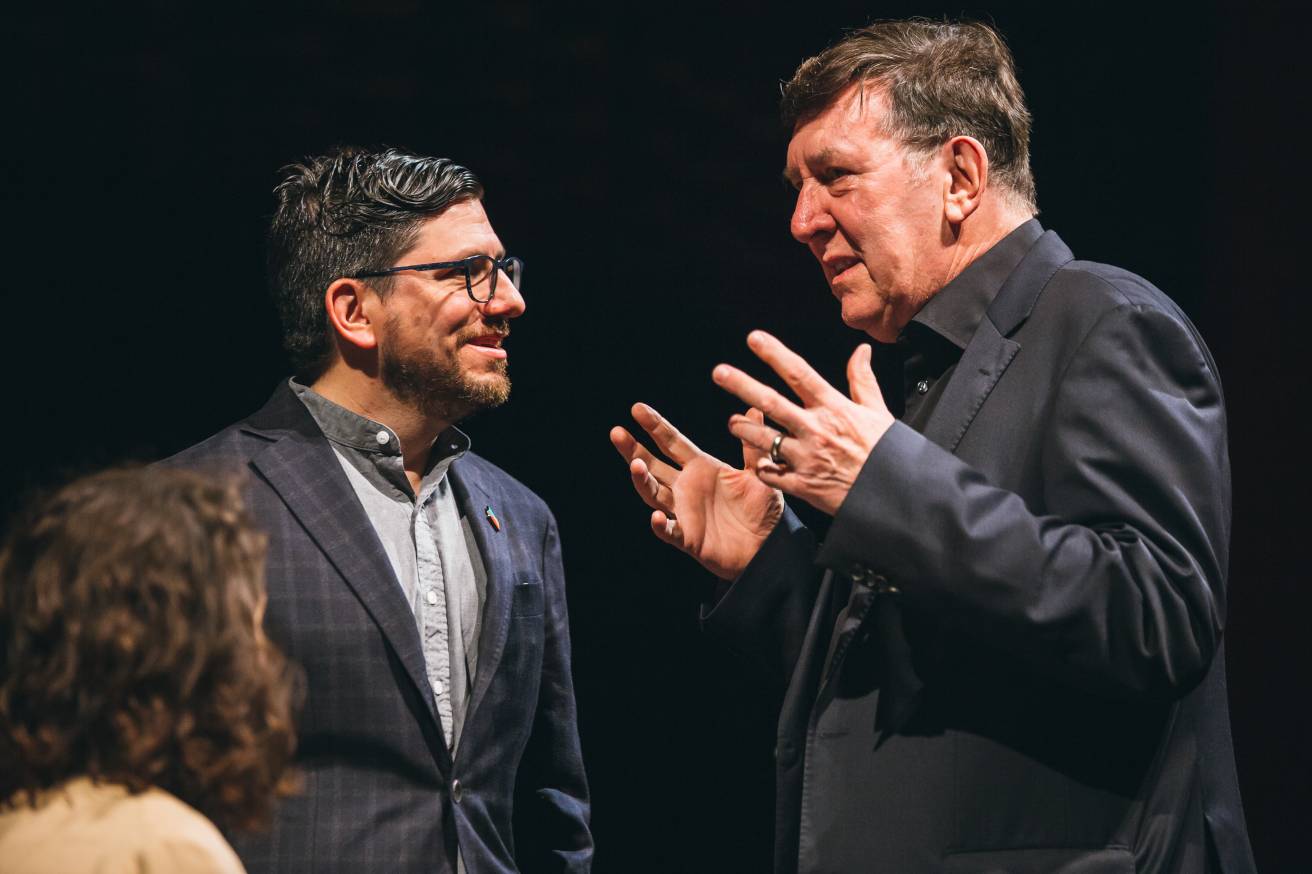 Gideon Arthurs and Gilles Renaud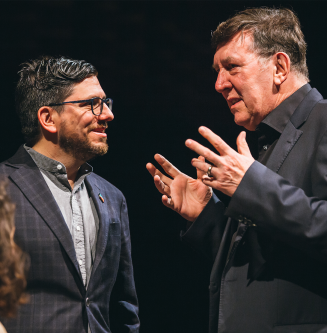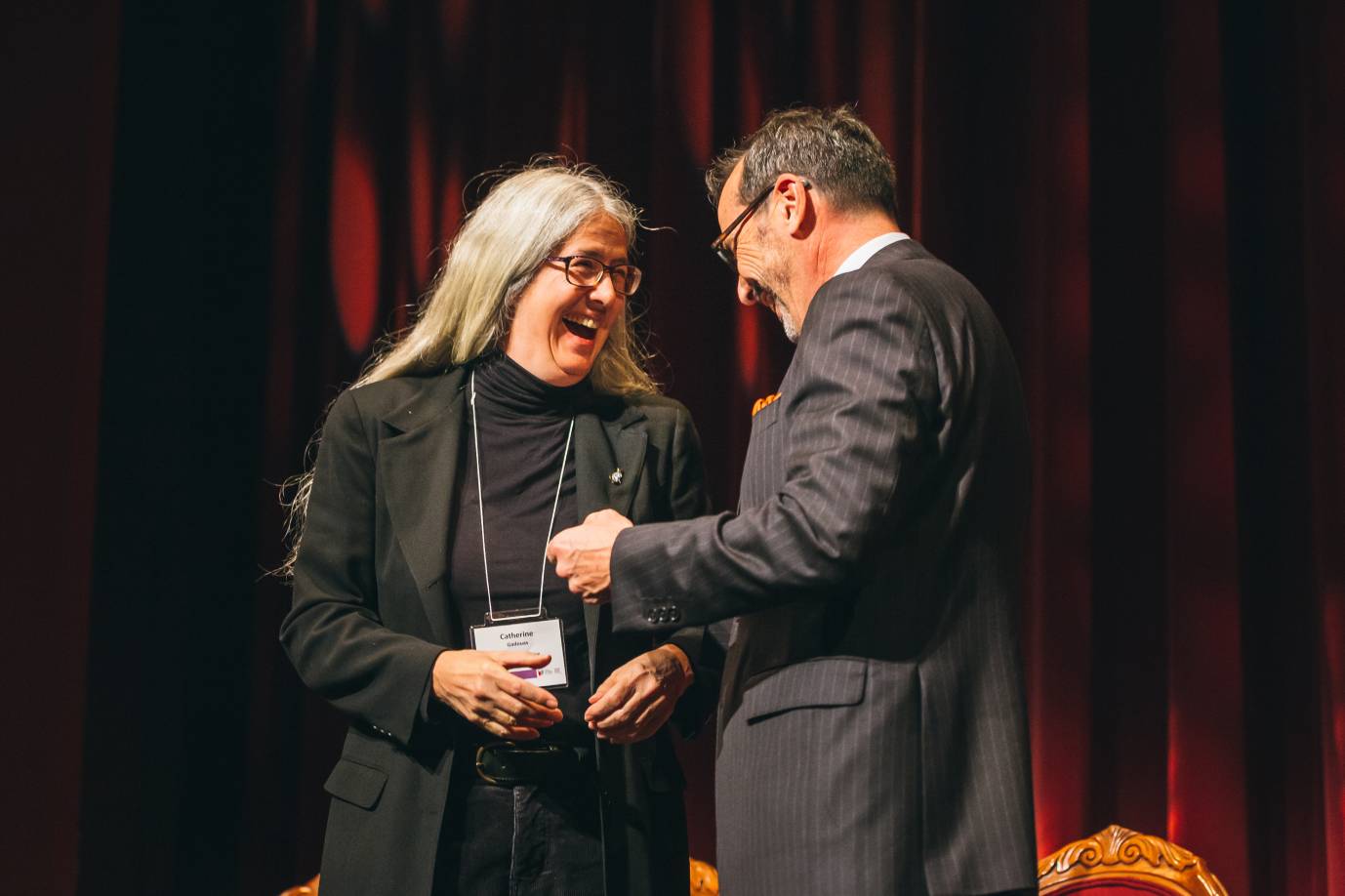 Catherine Gadouas receiving the Sims Family Award!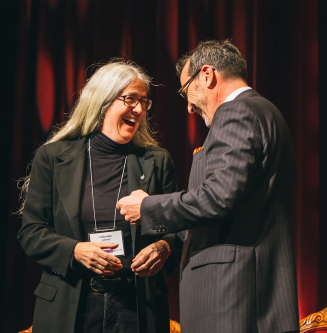 Dean Fleming and Catherine Bourgeois receiving the Bernard Amyot prizes!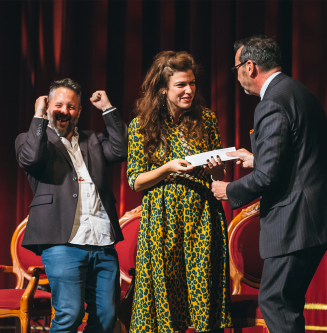 Louise Turcot and a student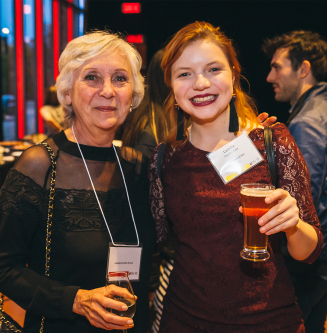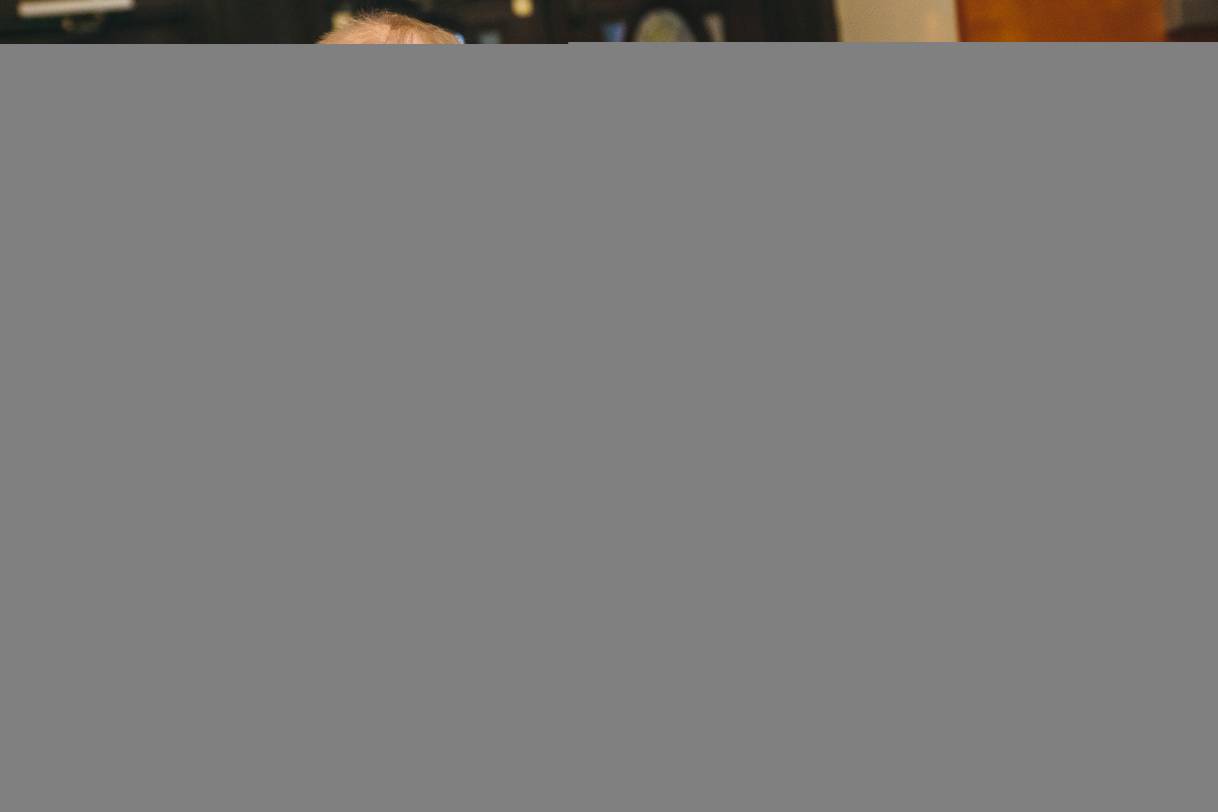 Éric Cabana and Catherine Sénart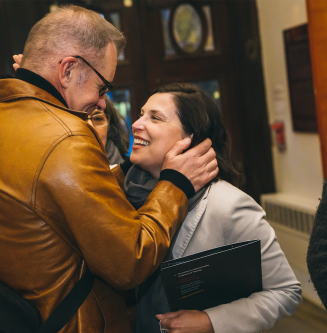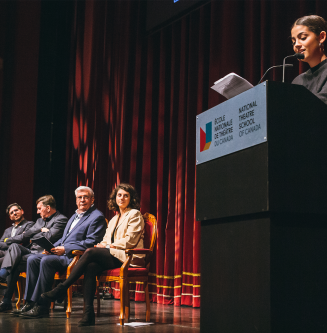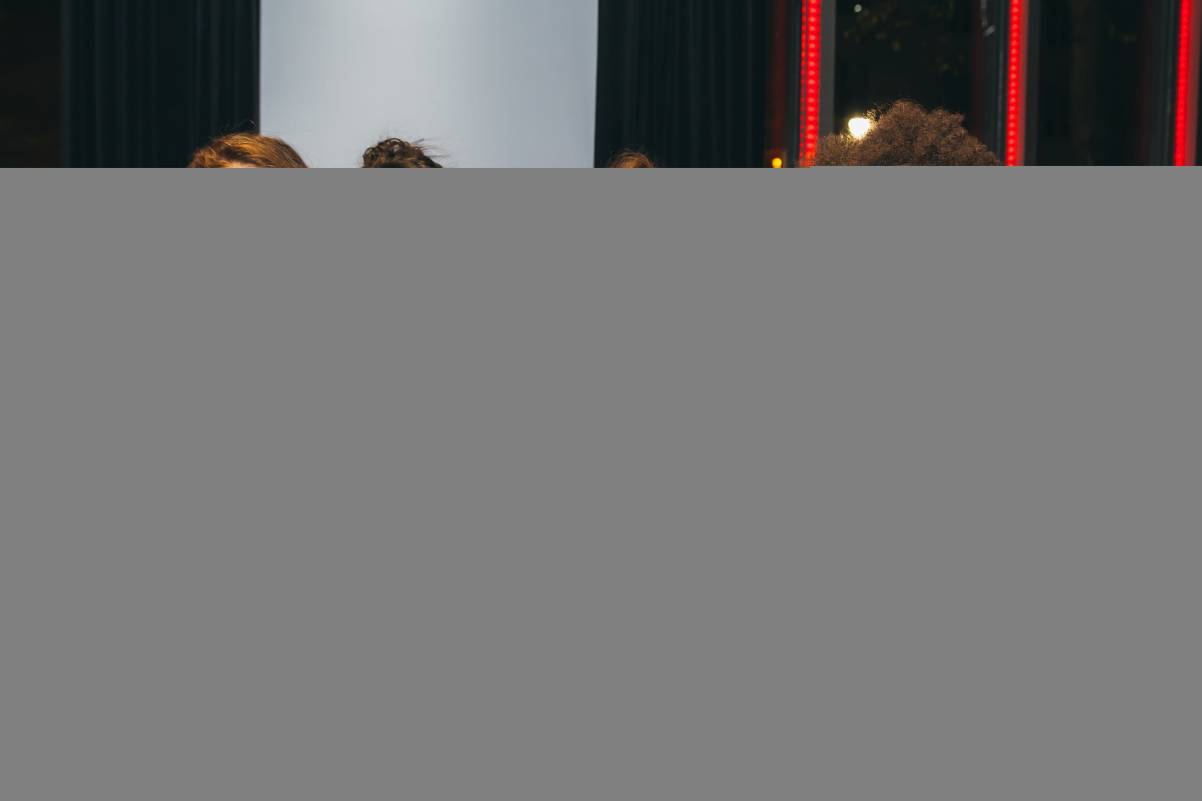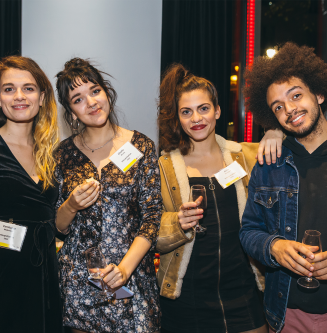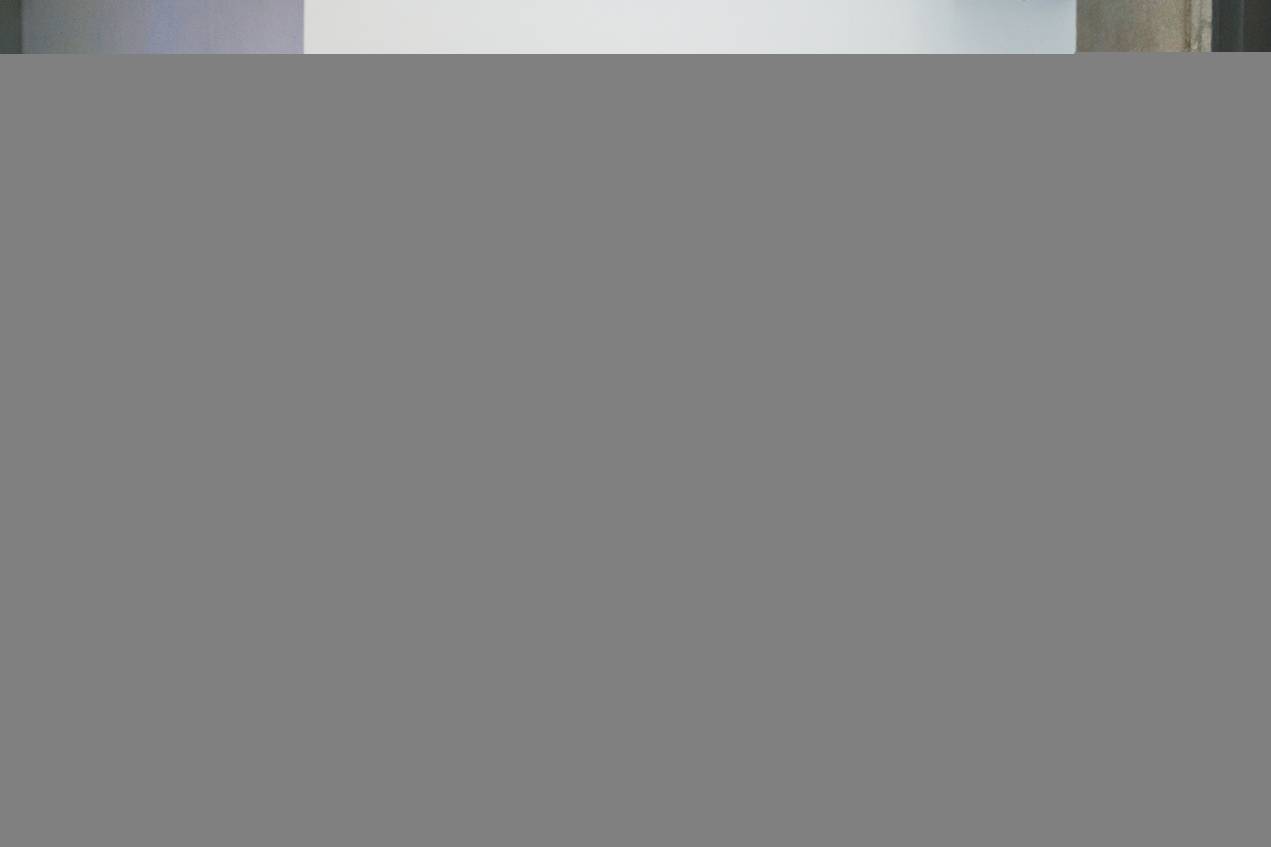 Gideon Arthurs, Bernard Amyot and his son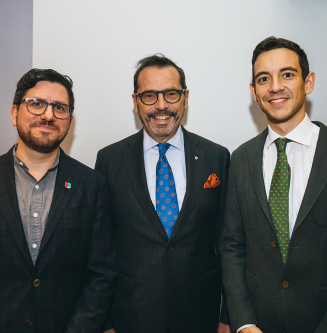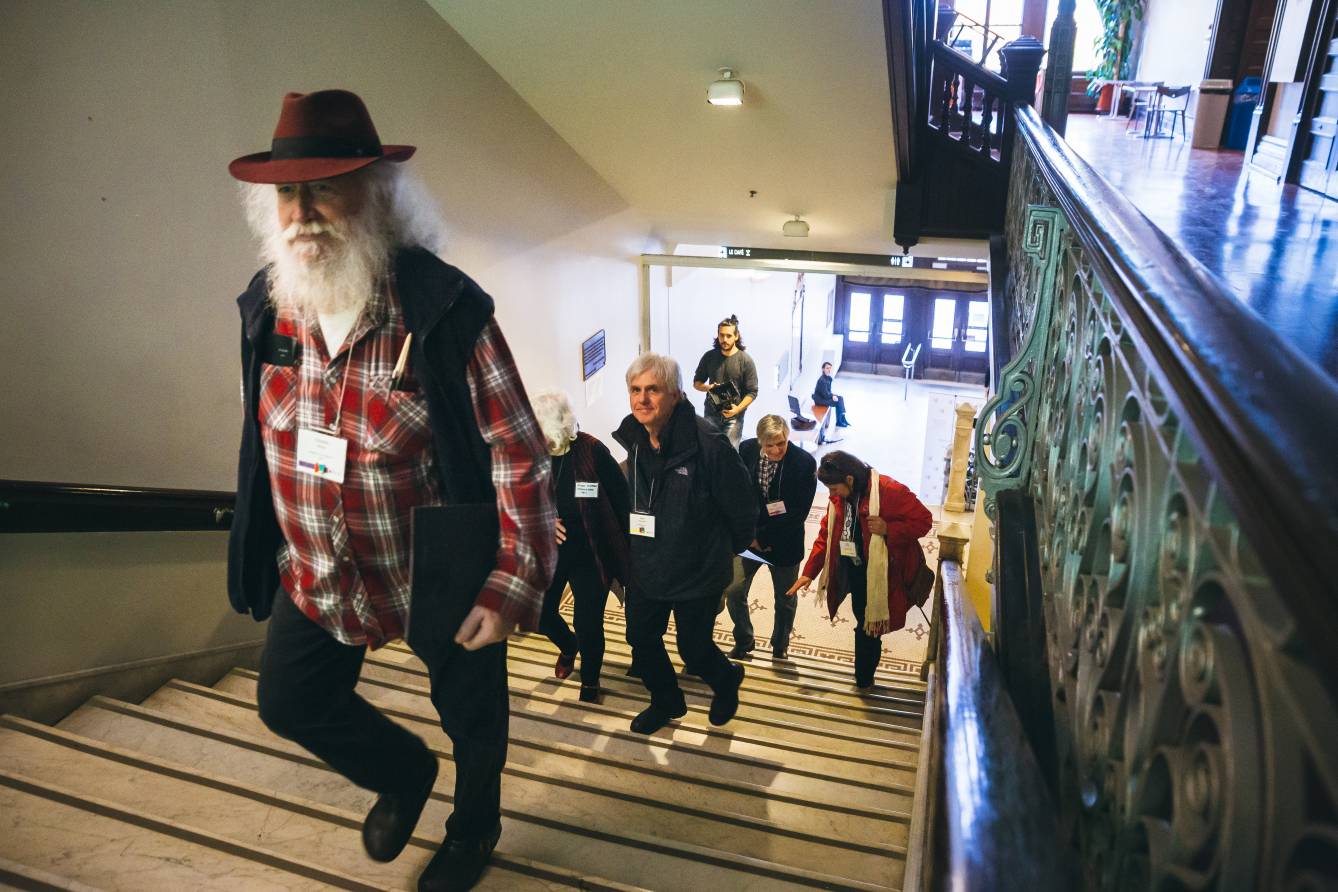 Guided tour of the Monument-National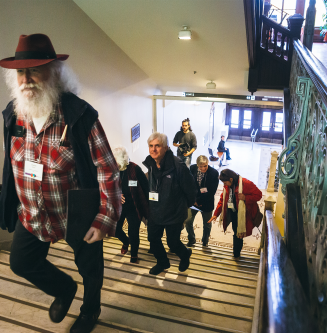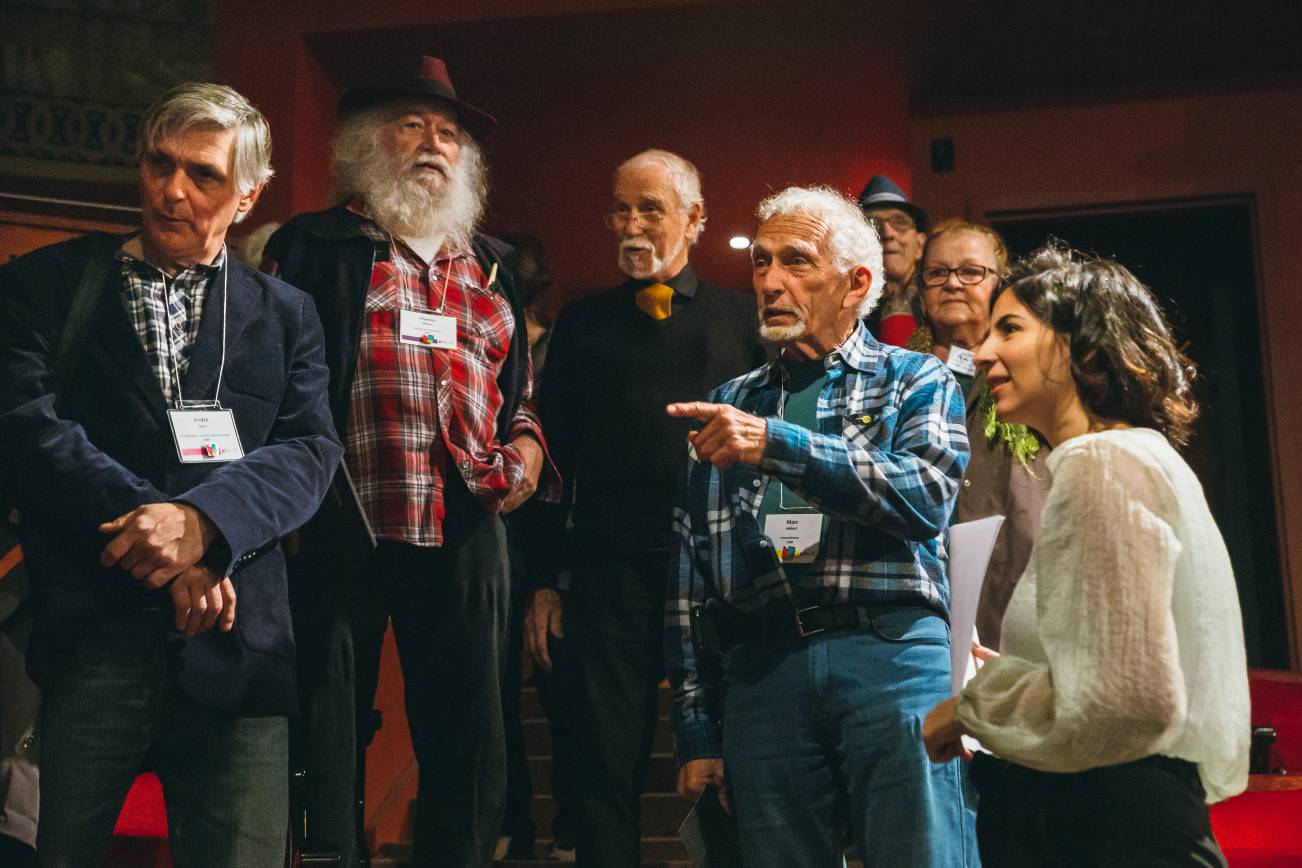 Guided tour at the Monument-National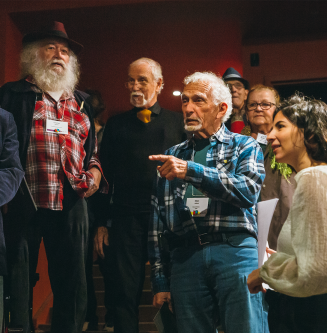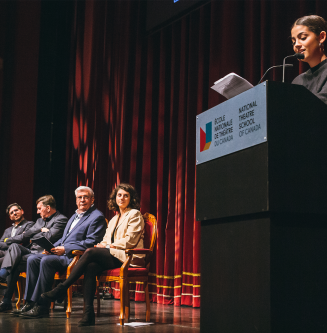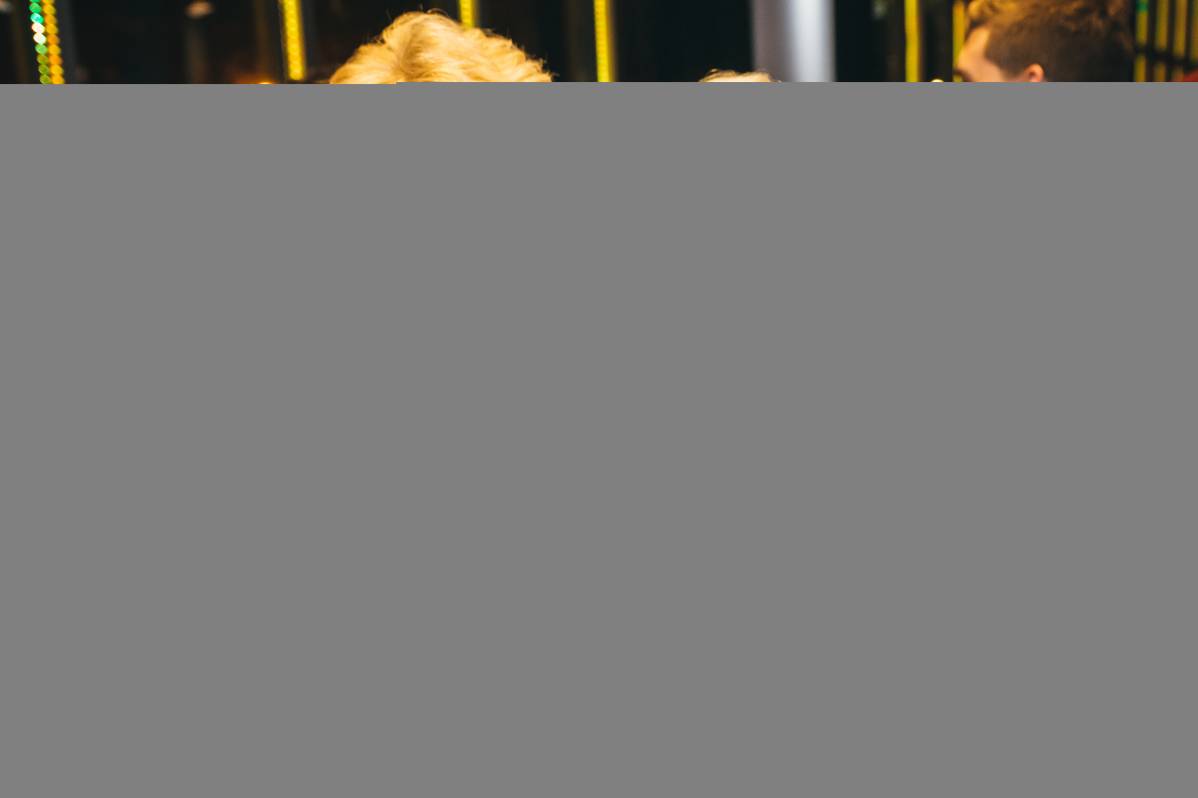 Joan Keefler and Elsa Bolam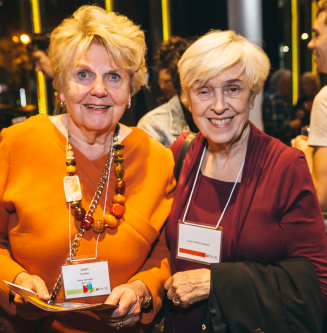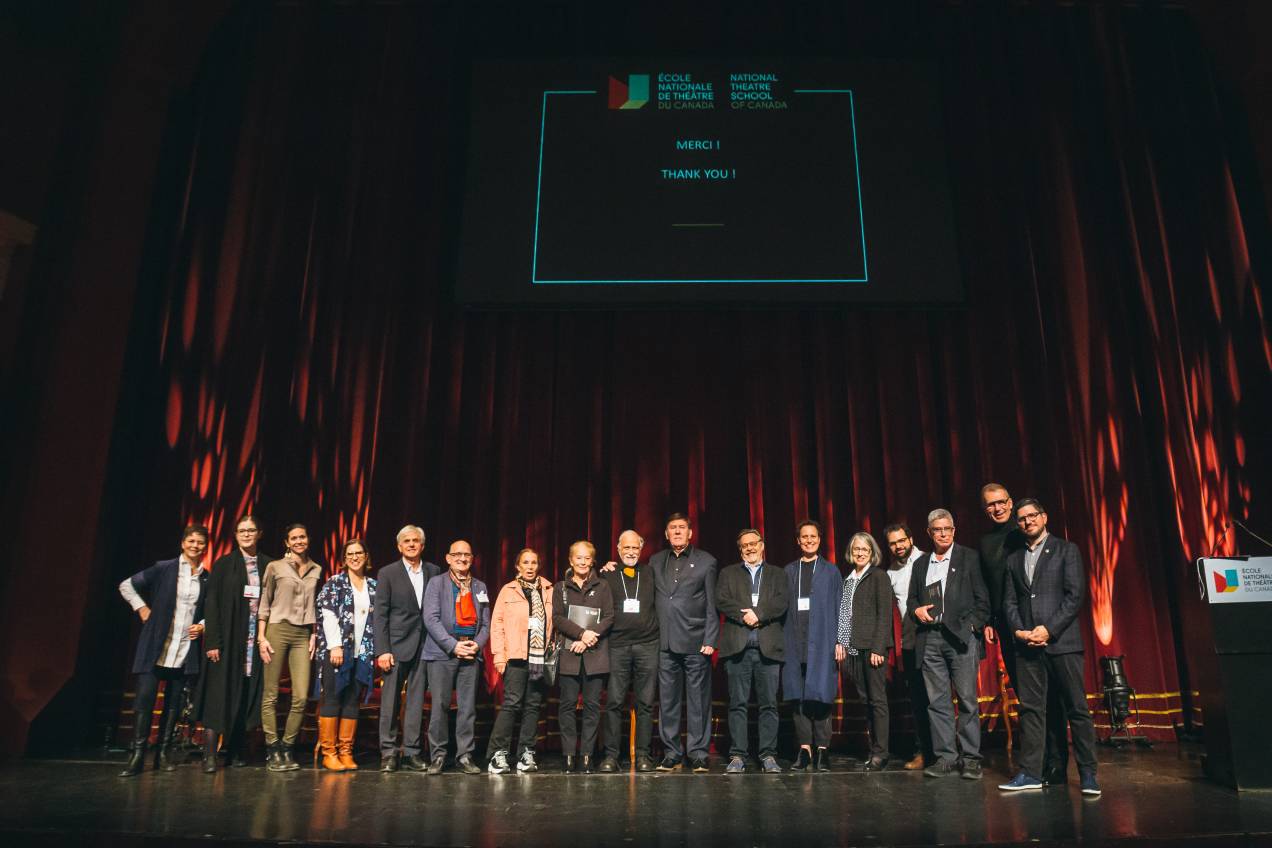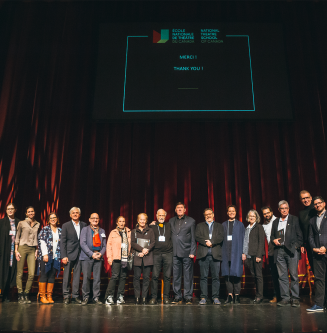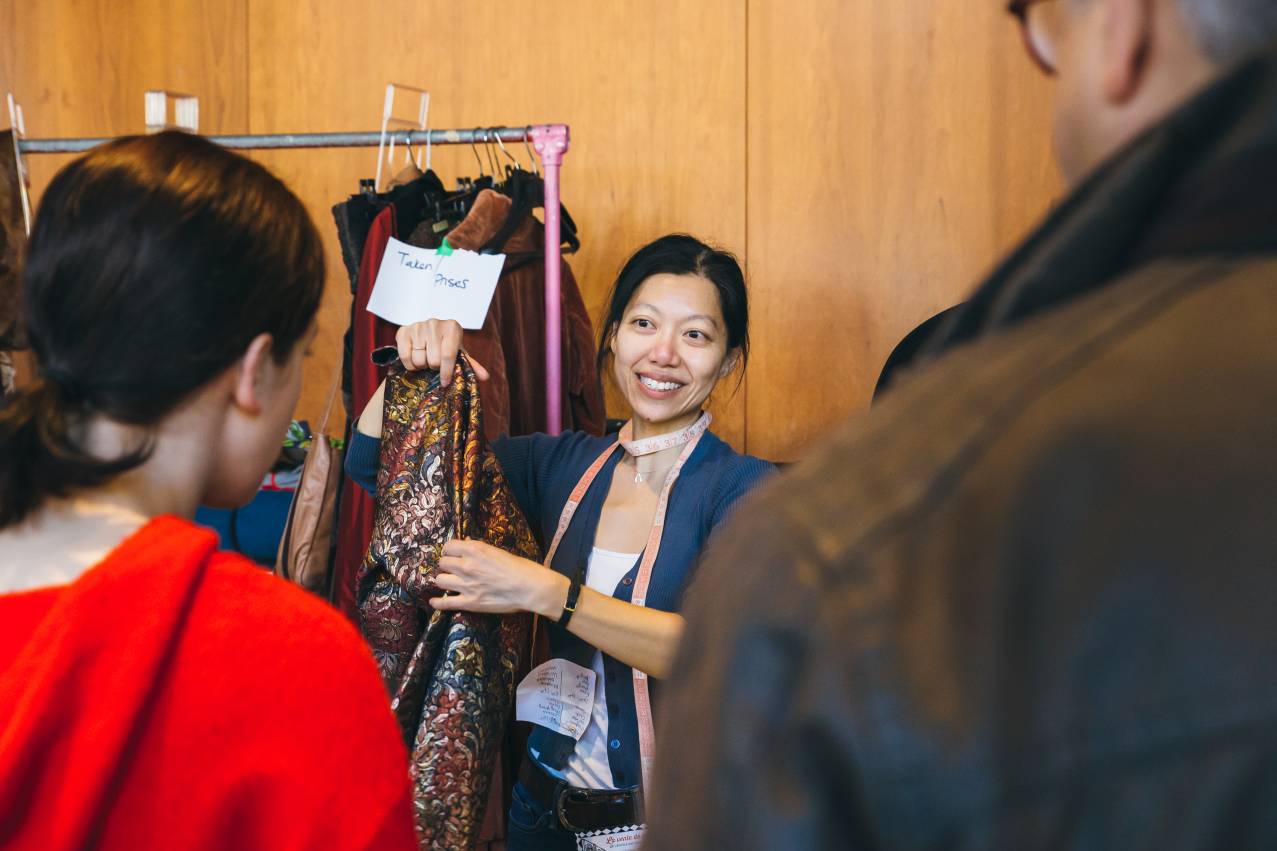 Audrey Lee, Chief of l'atelier de costume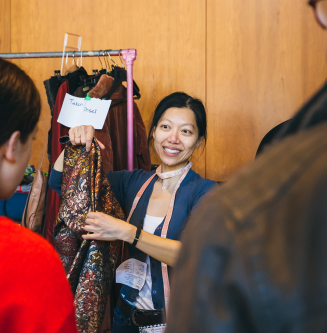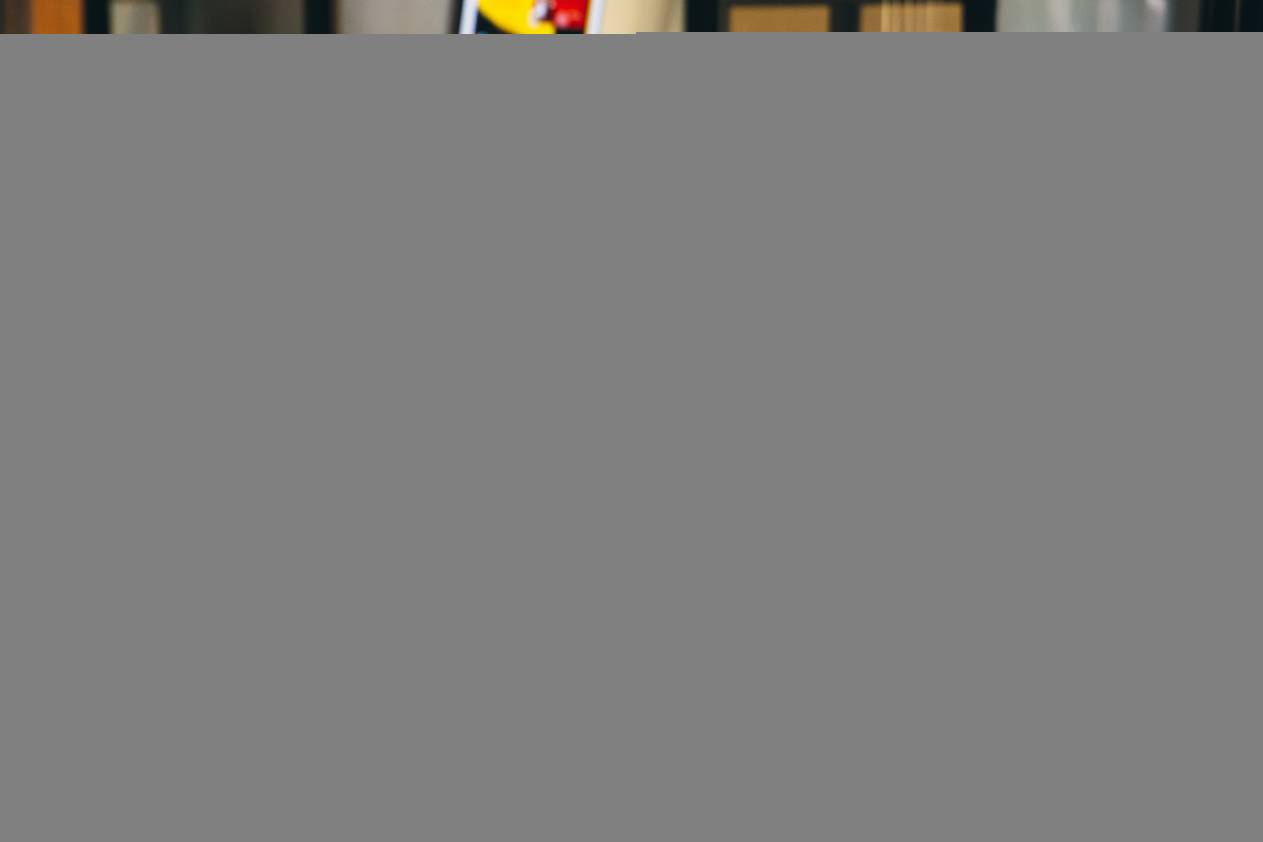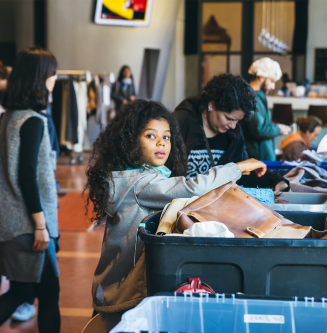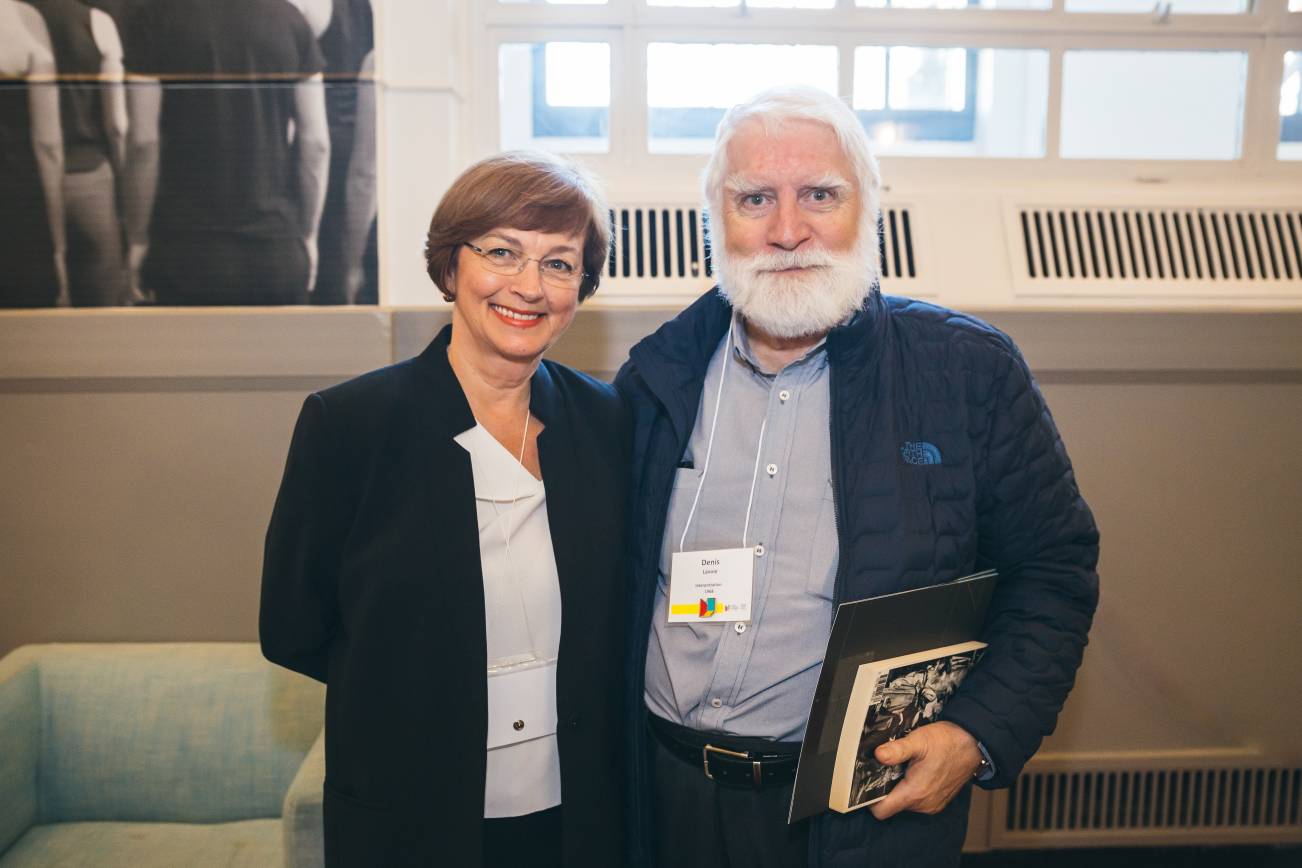 A love story: Denis Lavoie and Marielle Saint-Pierre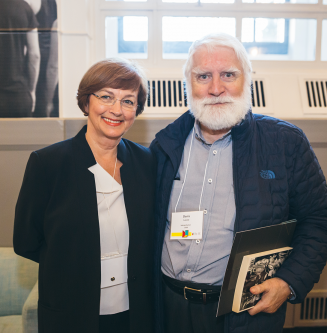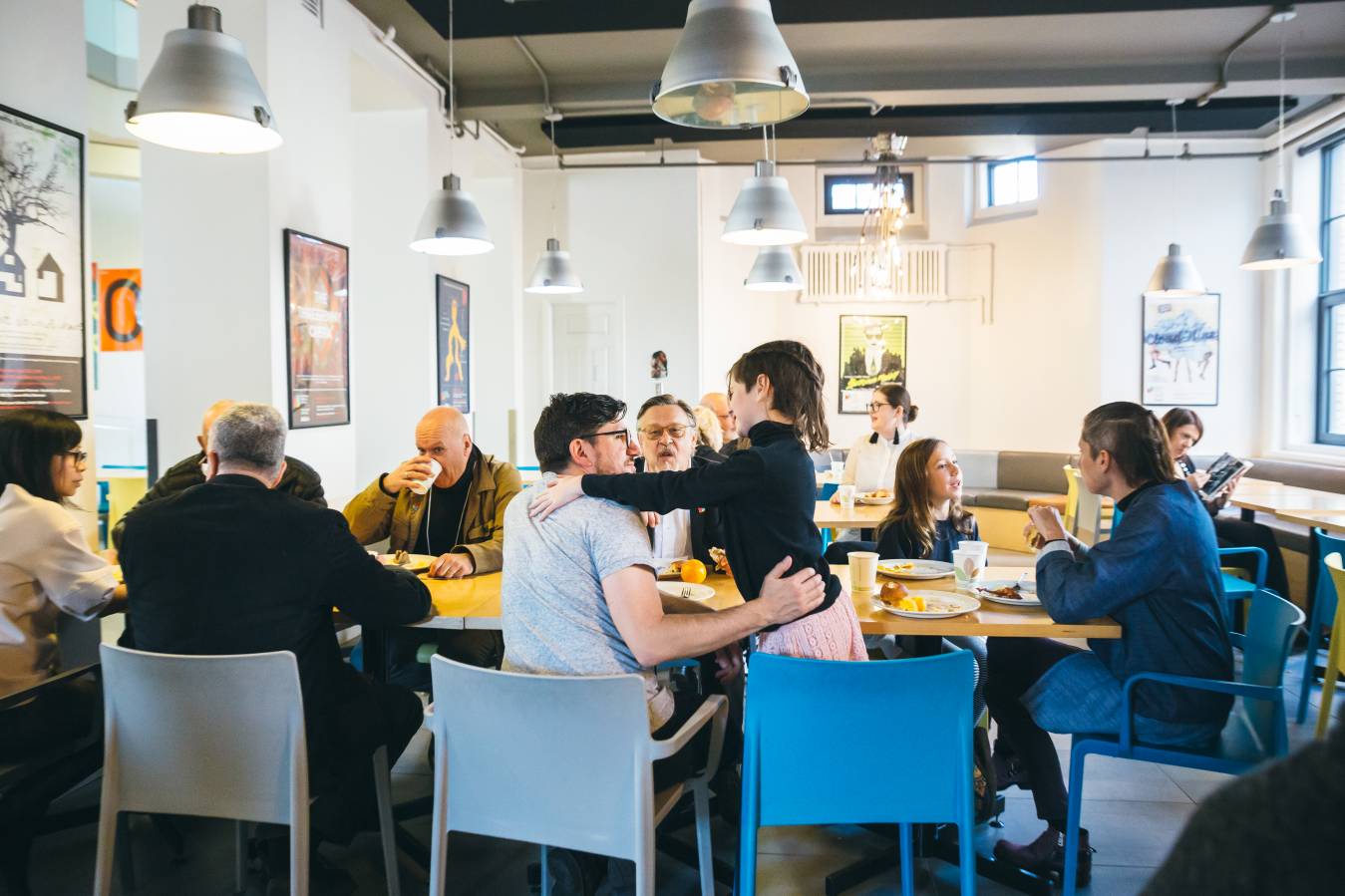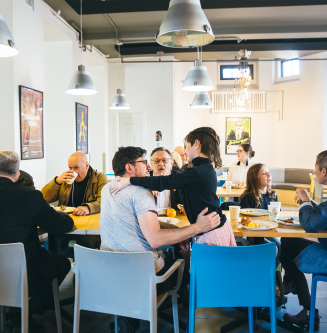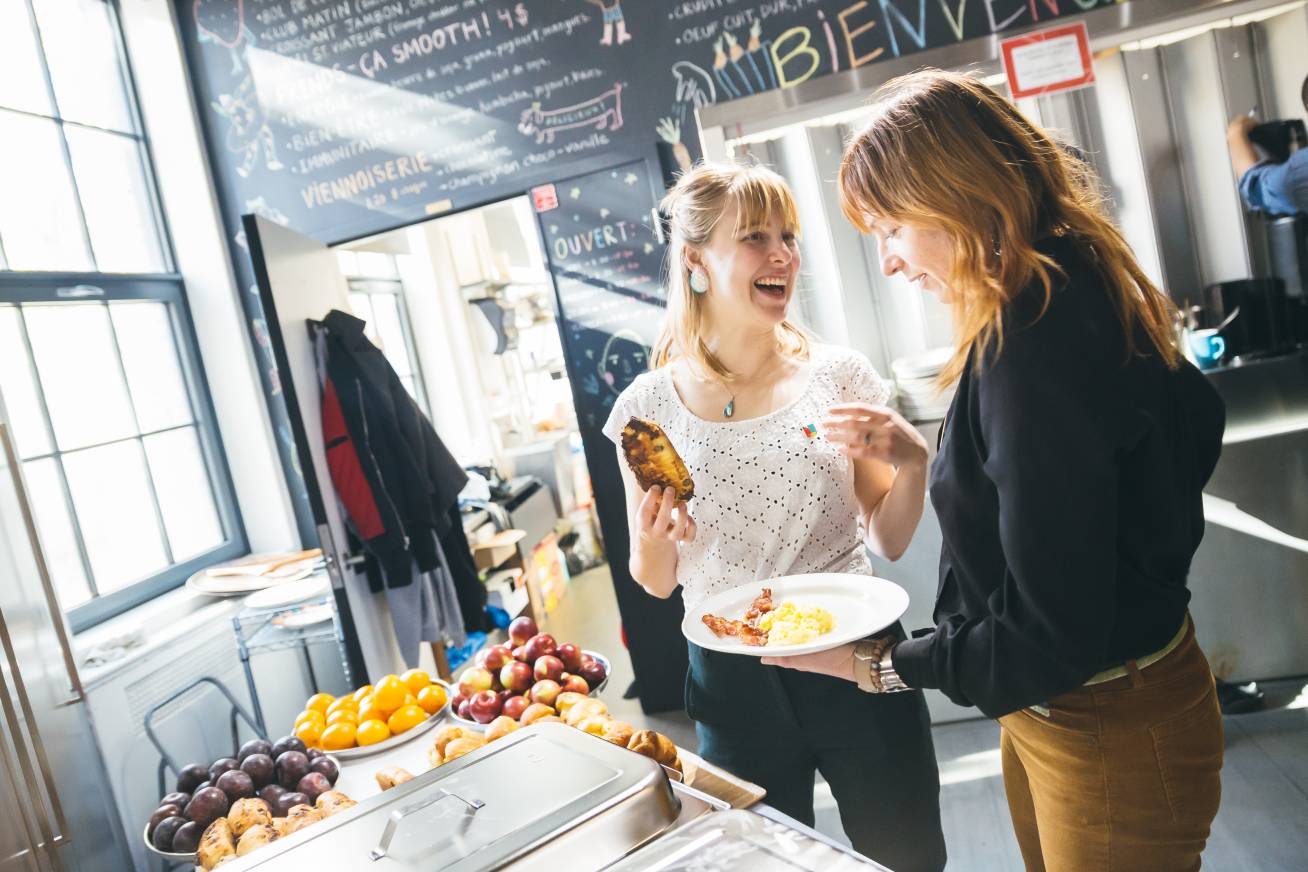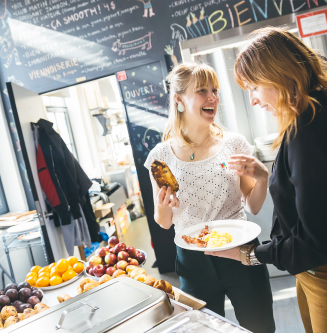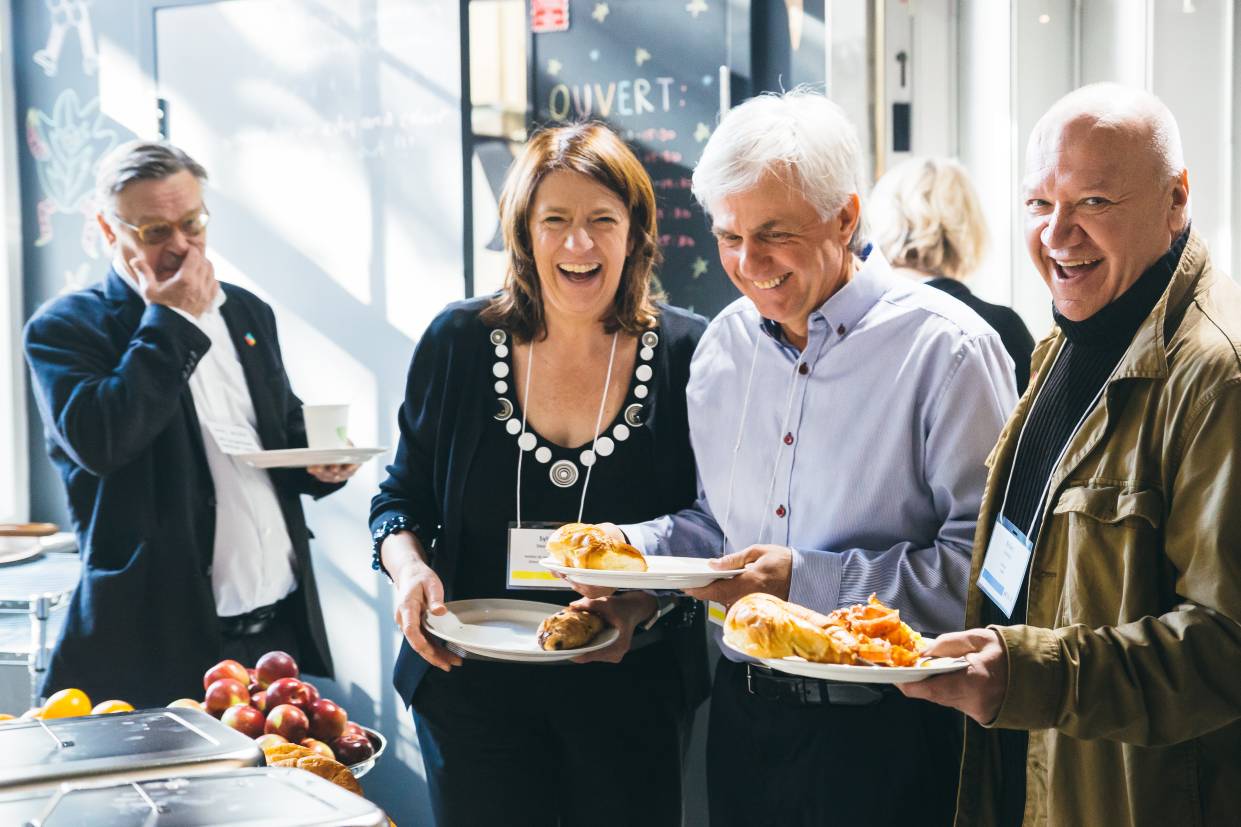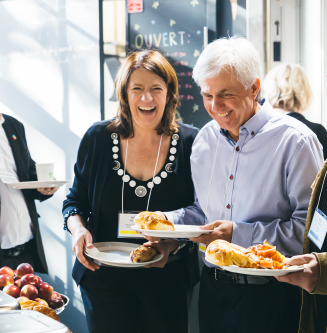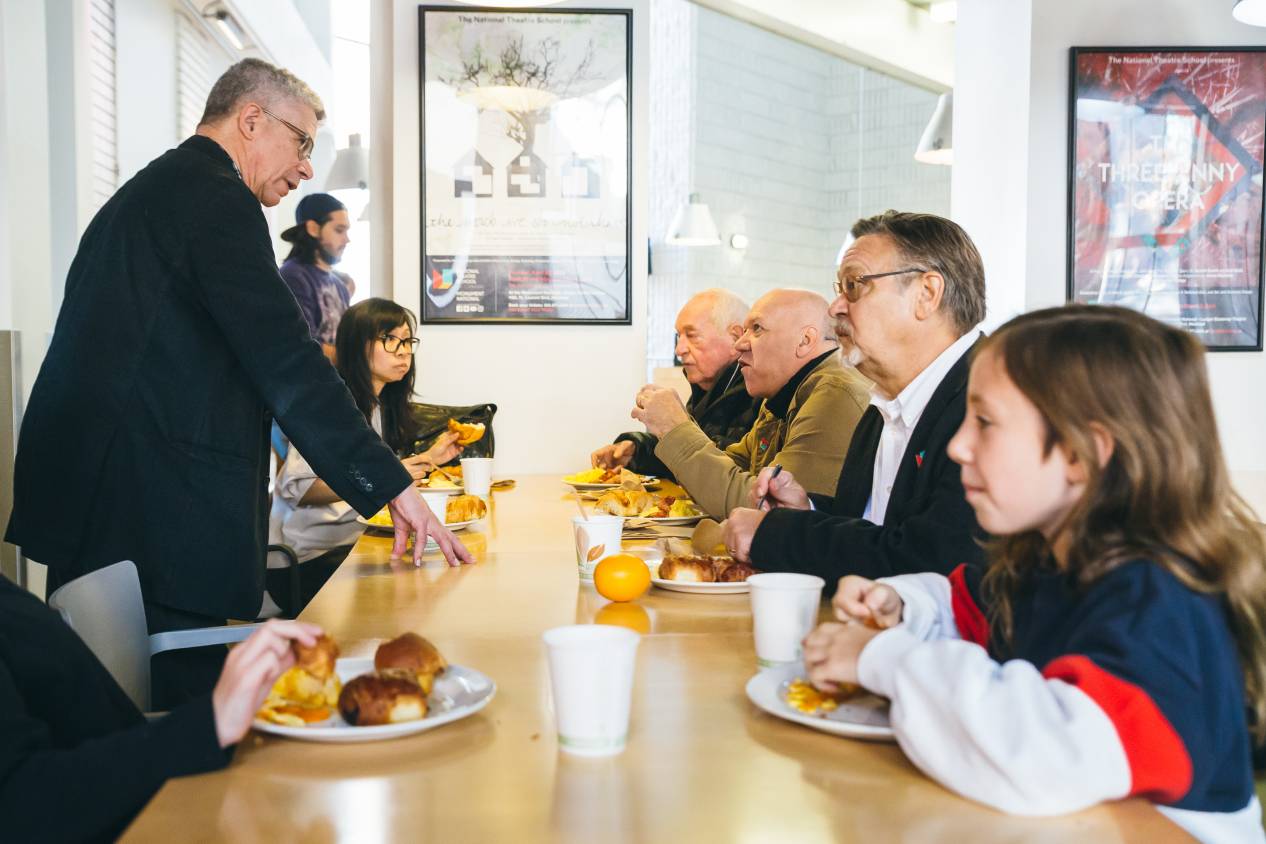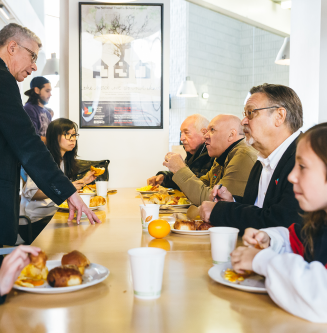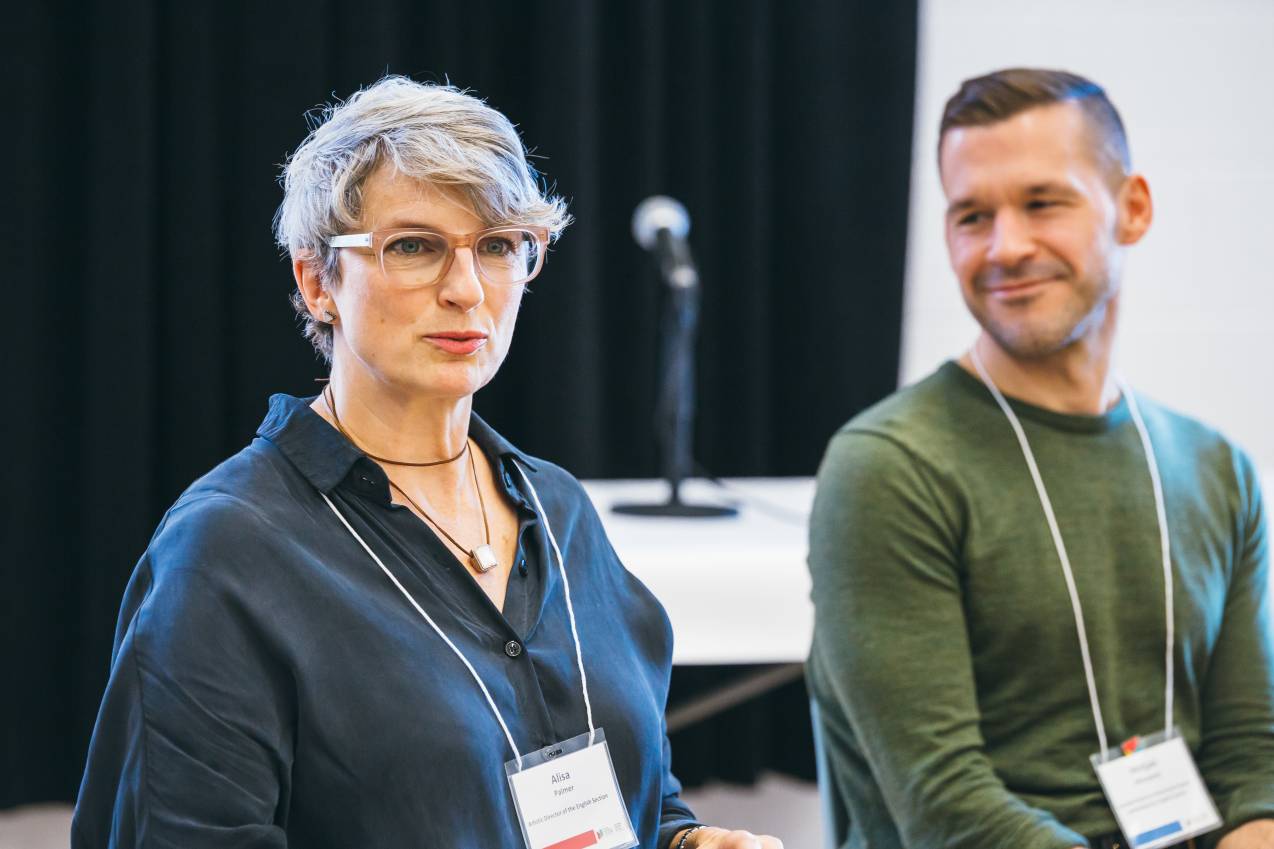 Alisa Palmer and Matjash Mrozewski at the Round Table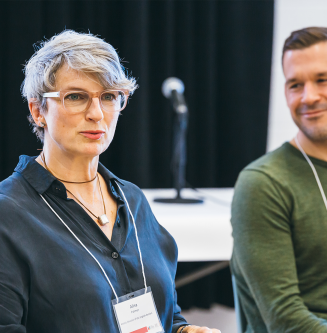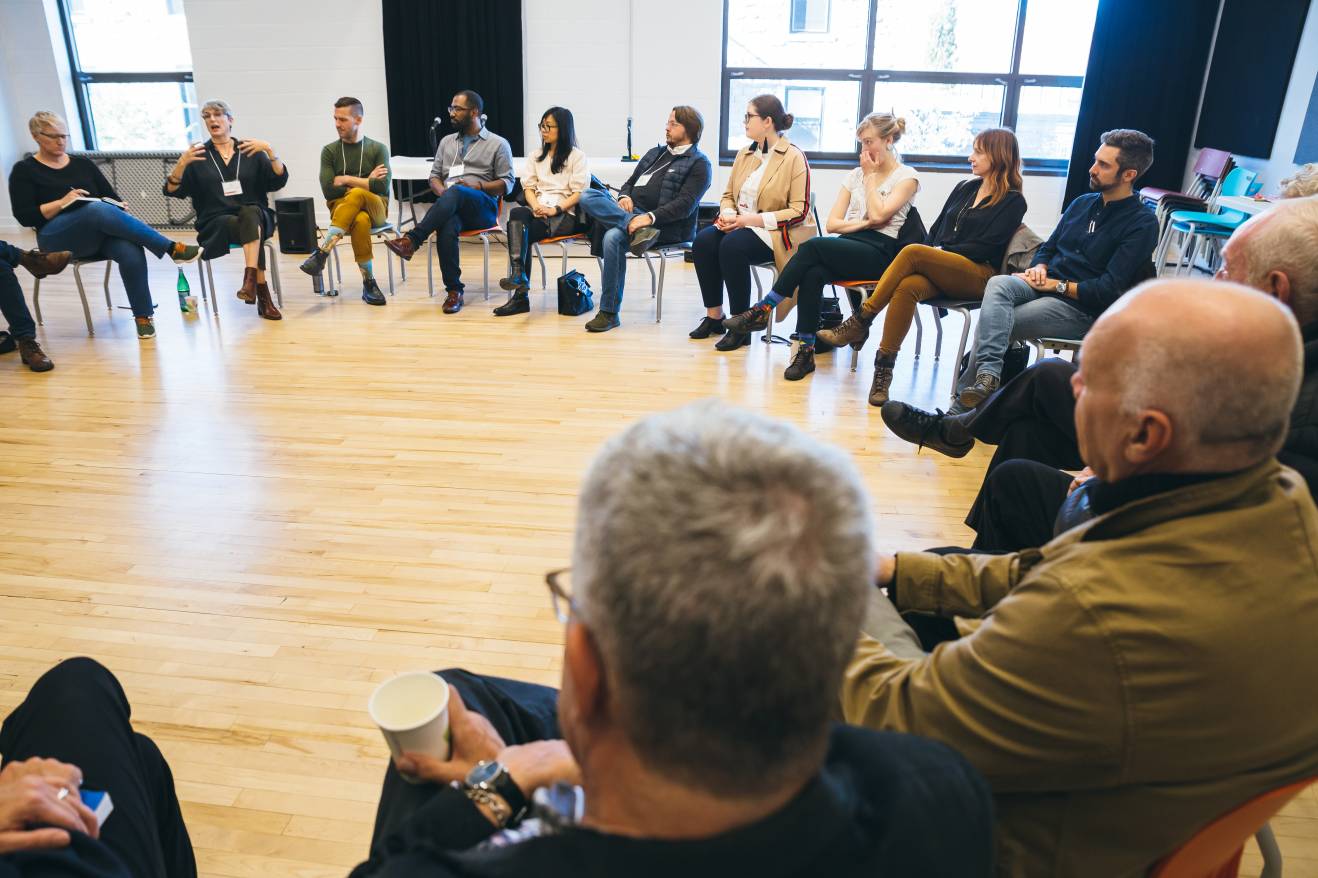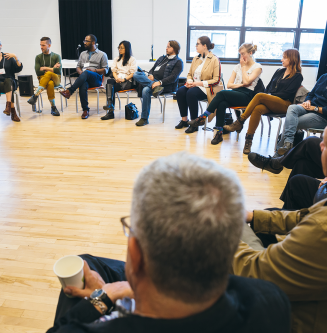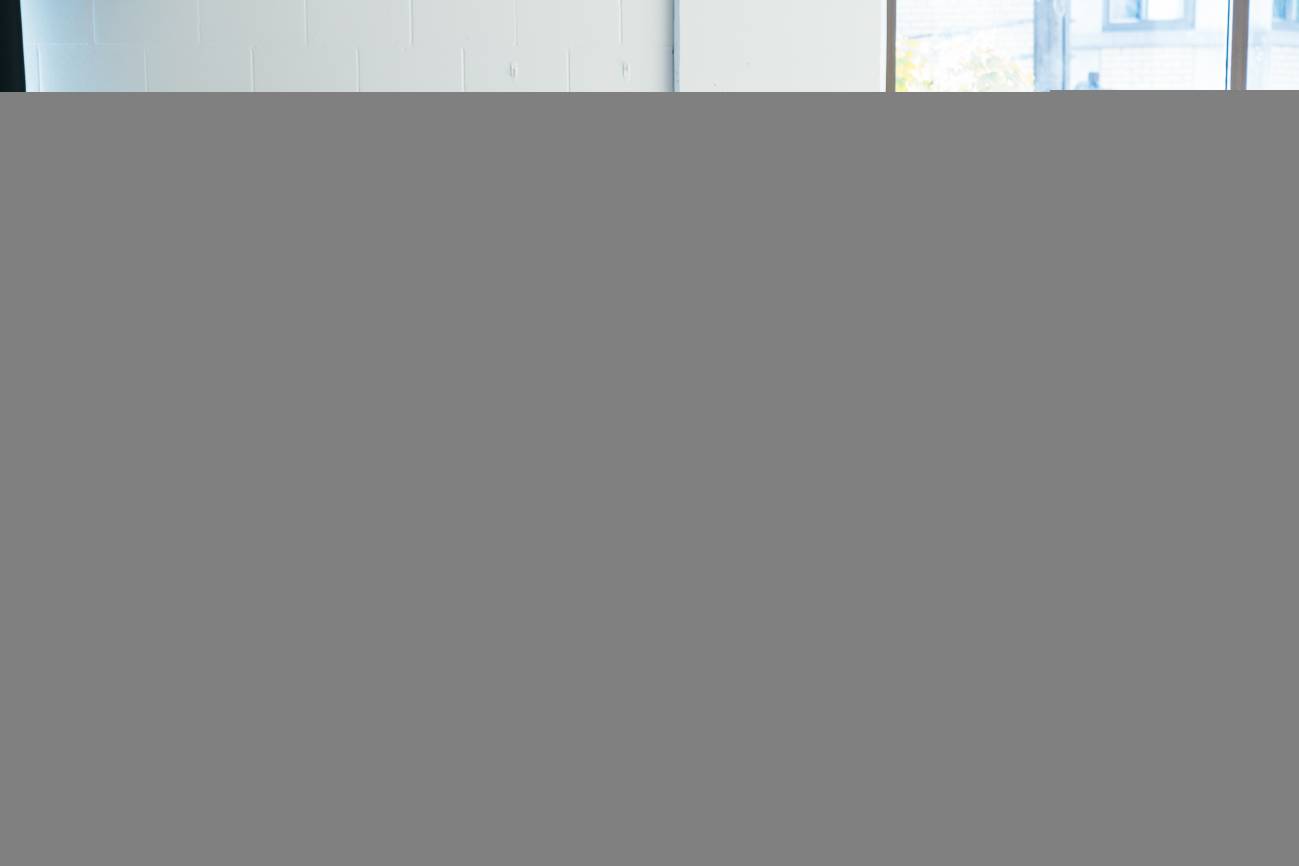 Frédéric Dubois at the Round Table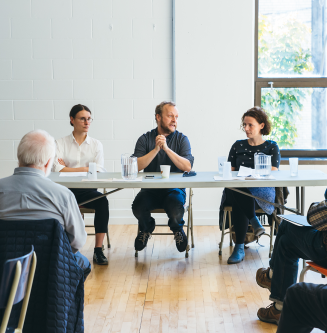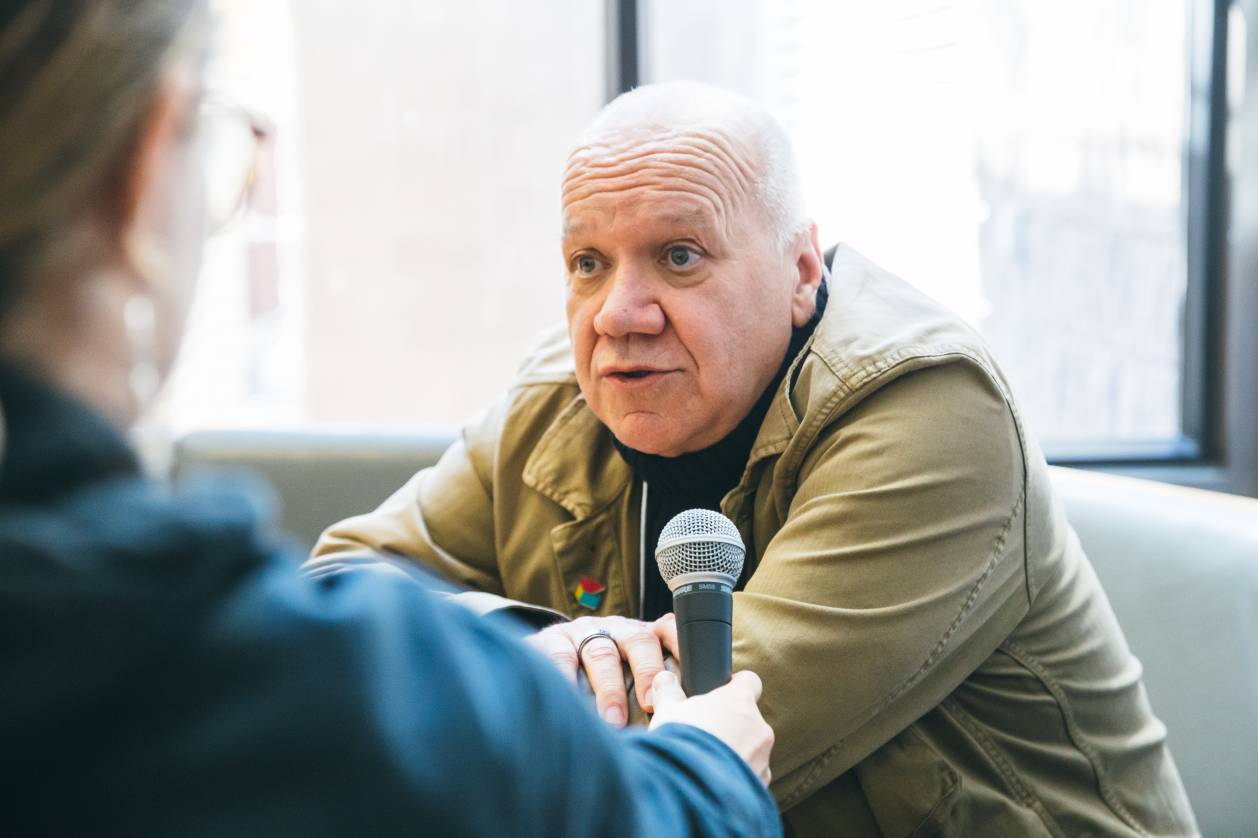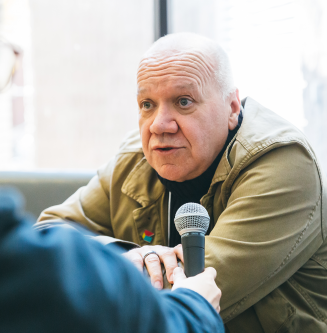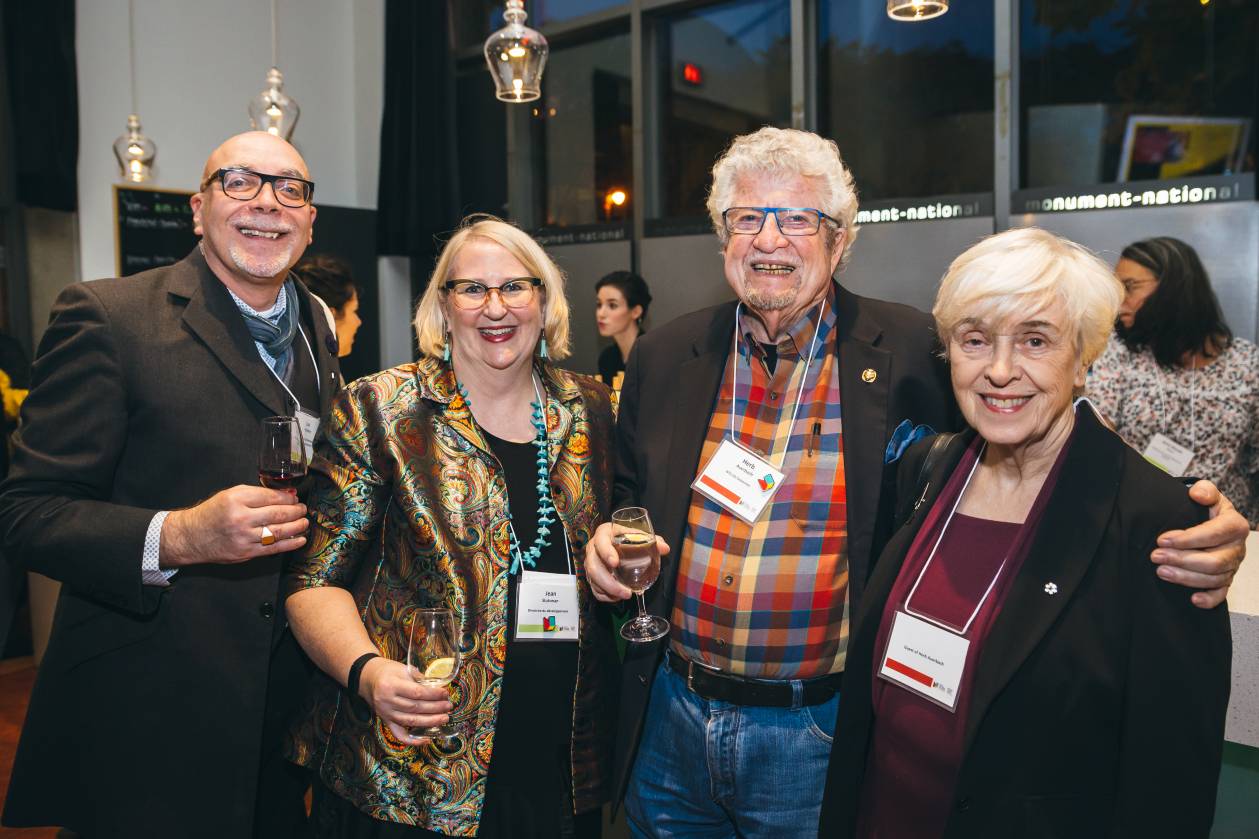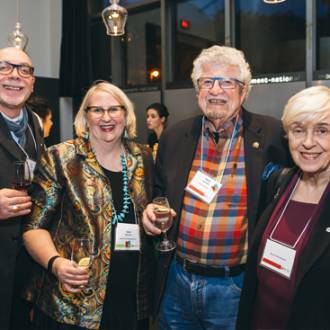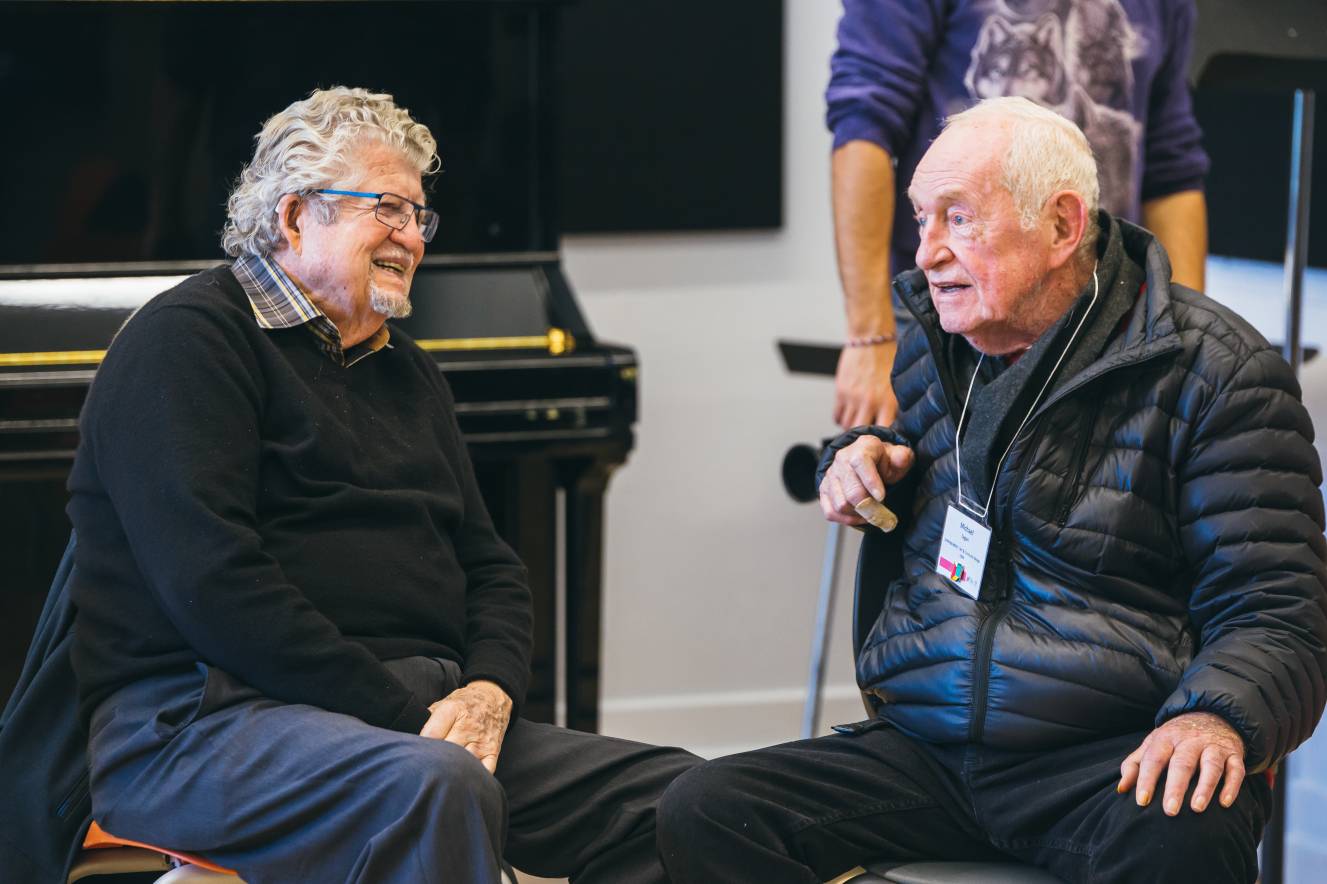 Herb Auerbach and Michael Eagan.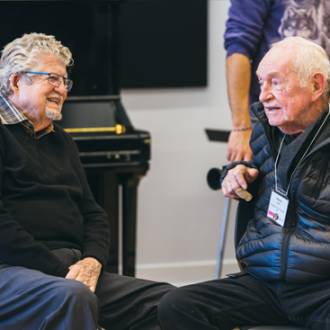 Testimony
"As a member of the first graduating class of NTS, I send my greetings and a few thoughts.
Apart from getting married, attending NTS was the most significant event in my life. I carry with great pride the memory of sitting in a circle listening to Michel Saint-Denis and taking a class with Suria. In one of our first classes, Brian Macdonald said he thought the school was unique in the world since it took the best of British tradition, coupled it with the finest of French tradition, and then turned it loose on the energy and dynamism of North America. I remember so well the joy of working with the French students. Watching them struggling to find their truth by working from the outside and travelling inward while we English students struggled to find the same truth working from the inside and travelling outwards. Magic!In our second year, the school staged some scene work as a presentation for a group of theatre professionals. As a result, I was given a contract to work with the Crest Theatre upon graduation.
Then, in my final year, I was offered the role of Bernardo in West Side Story at Rainbow Stage in Winnipeg. With the Schools blessing, I left NTS to begin my professional career. For 50 years, I never stopped! I often had contracts 18 months in advance. They were heady times and all a testament to the quality of training we received. The school prepared us well.
To then graduate and find yourself working beside your teachers and mentors was a treasure like no other. To those of you now training: work hard, enjoy, follow your dreams! To my fellow graduates, my brothers and sisters, I offer my best wishes for happiness and success in all your endeavors.
Neil Dainard (Acting 1963)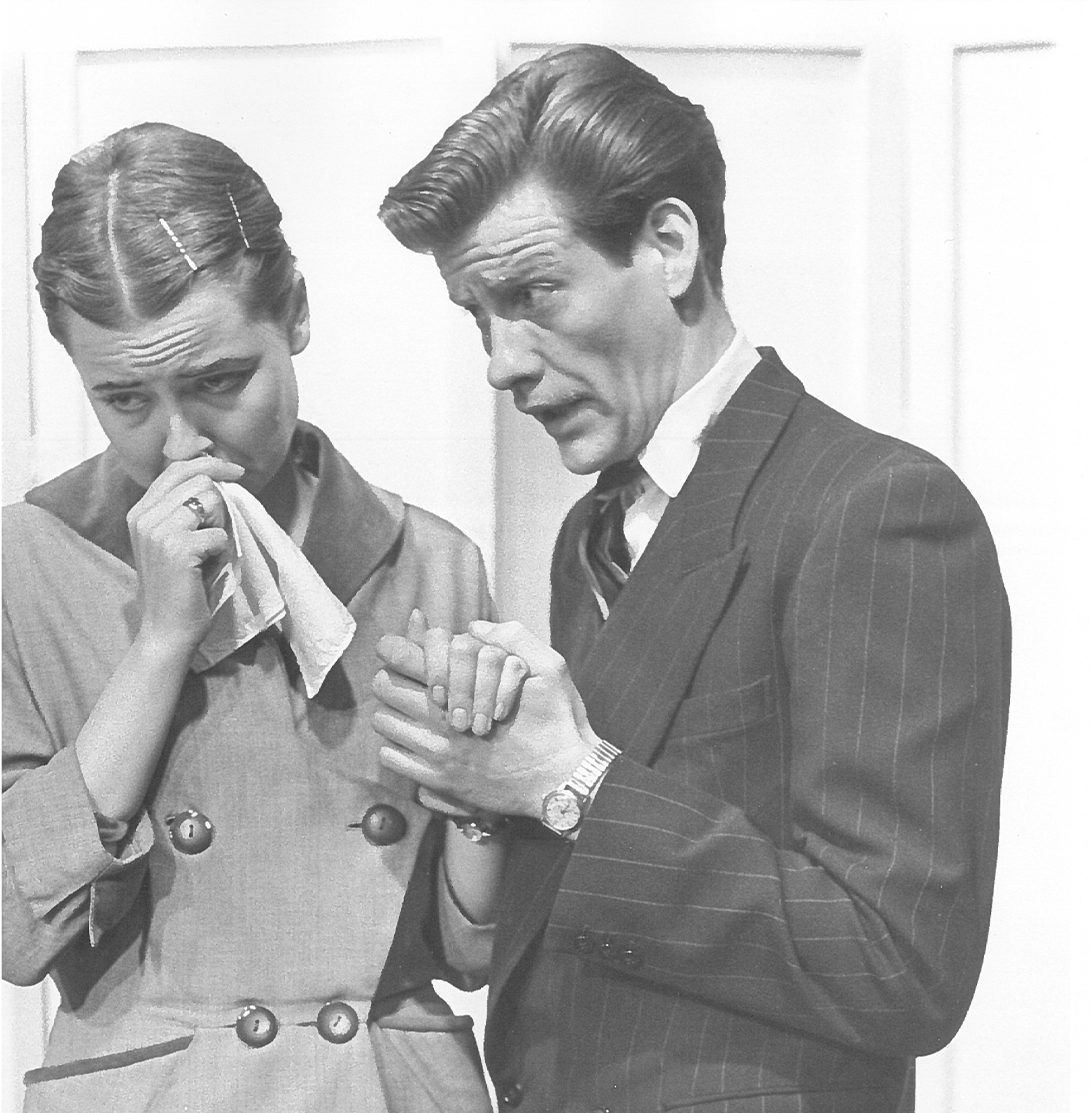 Watch a preview of the 2019 edition.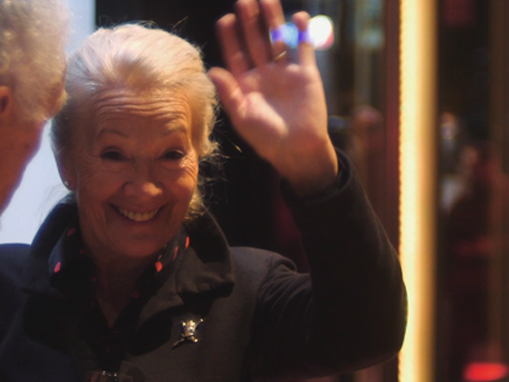 What is a Long Table?
The Long Table is a format for discussion that uses the setting of a domestic dinner table as a means to generate public conversation. Conceived in 2003 by Lois Weaver in response to the divided nature of conventional panel discussions, the Long Table allows voices to be heard equally, disrupting hierarchical notions of ''expertise''.
What are the rules of etiquette for a Long Table?
This is a performance of a dinner table conversation. Anyone seated at the table is a guest performer. Talk is the only course. No one will moderate, but a host may assist you. It is a democracy. To participate, simply take an empty seat at the table. If the table is full you can request a seat. If you leave the table, you can come back again. Feel free to write your comments on the tablecloth. There can be silence. There might be awkwardness. There could always be laughter. There is an end but no conclusion.
What are the anniversary class years?
A:           1969 - 50th                         1964 – 55th
               1979 – 40th                             1974 – 45th
               1989 – 30th                             1984 – 35th           
               1999 – 20th                             1994 – 25th
               2009 -  10th                             2004 – 15th
                                                         2014 -   5th
If I want to organize something for my cohort/program, may I?
Sure, you have the evening on Saturday or all day Sunday to get together with your friends. If you need recommendations on cool bars and restaurants, please contact Chana Ellman at chanaellman@ent-nts.ca or call us at 514-842-7954 x149
I really would like to attend but can't afford a hotel, are their billeting/couch surfing opportunities?
We have a limited number of billeting opportunities, please contact Chana Ellman at chanaellman@ent-nts.ca or call us at 514-842-7954 x149. This is strictly on a first come, first served basis.
The National Theatre School of Canada is first and foremost a large extended family, represented by its students, graduates, associate artists and staff members, past and present. 


Their academic, artistic and professional journey perfectly embodies the history of NTS, highlighting its ever-evolving values and mission, just like their own career! 
View the memories of graduates!