Wayne Fairhead, NTS Festival Executive Director
Wayne Fairhead had an illustrious career in education for 38 years, teaching and advising at all levels-elementary, secondary and tertiary. He retired from the Ontario Institute for Studies in Education of the University of Toronto (OISE/UT) in 2004. Wayne has been a member of several Dora Mavor Moore and Chalmers Awards juries for Theatre for Young Audiences, including the inaugural juries for both Awards. He Co-chaired the Arts Education Expert Panel for the Ontario Ministry of Education and Training that reviewed and reinvigorated Arts Education at that time.
Wayne was the Executive Director of the Sears Ontario Drama Festival from1991 until its recent transition into the National Theatre School (NTS) Festival. He instigated equivalent Festivals in BC and Atlantic Canada a decade ago. All are now NTS Festivals. During his leadership with the Festivals he has partnered them with SummerWorks, IATSE and Playwrights Canada.
Publications include: DRAMA VOICES (Editor); "Establishment or alternative: Two Canadian models" in Learning Through Theatre (Author); "Empowerment and the changing curriculum" in the Australian  drama education magazine ADEM (Author); "Drama in Education: Canada" in Contemporary Canadian Theatre: New World Visions(Author);TYA5: Theatre for Young Audiences, Playwrights Canada,1998 (Co Editor); and Festival Voices Playwrights Canada Press, 2010 (Co Editor).
Wayne is a Lifetime Member of the Council of Drama in Education (CODE), an inaugural member of the Board of Directors for the Canadian Theatre Museum and a former member of the Board of Theatre Direct Canada. In 1996 and 1998 respectively he was the recipient of the MAGGIE BASSETT AWARD (administered by Theatre Ontario) for outstanding contribution to theatre and the FABIAN LEMIEUX AWARD (administered by the Ontario Arts Council) for his sustained and outstanding support for Arts Education. Wayne was given a HAROLD AWARD (2008) for his outstanding contribution to theatre in Toronto.
As the Congress Director for the International Drama/Theatre and Education Association's (IDEA) Fifth Congress (IDEA2004) held in Ottawa in early July 2004 Wayne welcomed delegates from 70 countries to Canada. Two Sears Ontario Drama Festival productions (one each in English and French) were presented for the 1000 delegates.
Contact Wayne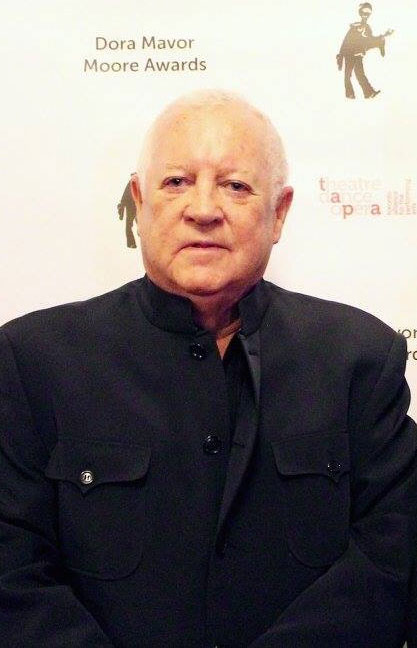 FESTIVAL REPRESENTATIVES
Festival Coordinators

Sharon Conrad 
Email: theatre.garden@yahoo.ca

Gordon Hamilton 
Email: ghamilton@sd35.bc.ca
Team
Emily Peck
Student Delegate Liaison
Mitchell Deeming
Communications Manager
Jake Guy
Festival Assistant
ZONE REPRESENTATIVES
Zone 1 – Northeast
Jennifer Ylagan, Energetic Learning Campus, Fort St. John 
Email: jylagan@prn.bc.ca

Zone 2 – Northwest
Alison O'Toole, Prince Rupert Secondary, Prince Rupert 
Email: kieva1@citytel.net

Zone 3 – North Central
Earl Tourangeau, Correlieu Secondary, Quesnel 
Email: earltourangeau@sd28.bc.ca

Zone 4 – Kamloops

Currently no representative. 
Email:

Zone 5 – North Okanagan
Lana O'Brien, W.L. Seaton Secondary, Vernon 
Email: lobrien@sd22.bc.ca

Zone 6 – South Okanagan
Lori Grant, Princess Margaret Secondary, Penticton 
Email: lgrant@summer.com

Zone 7 – Rocky Mountains
Currently no representative. 
Email:

Zone 8 – Kootenays
Robyn Sheppard, L.V. Rogers Secondary, Nelson 
Email: rsheppard@sd8.bc.ca

Zone 9 – Upper Fraser Valley
Brian Billo, W.J. Mouat Secondary 
Email: Brian_Billo@sd34.bc.ca
Zone 10 – North Island
Christine Knight, Carihi Secondary, Campbell River 
Email: christine.knight@sd72.bc.ca
Zone 11 – South Island
Currently no representative. 
Email:

Zone 12 – Langley
Gordon Hamilton, Brookswood Secondary, Langley 
Email: ghamilton@sd35.bc.ca

Zone 13 – Surrey
Craig Wrotniak, North Surrey Secondary, Surrey 
Email: wrotniak_c@sd36.bc.ca

Zone 14 – TriCities
Coco Roberge, Charles Best Secondary, Coquitlam 
Email: nroberge@sd43.bc.ca

Zone 14B – Burnaby / New Westminster
Currently no representative. 
Email:

Zone 15 – North / West Vancouver
Currently no representative. 
Email:

Zone 16 – Vancouver
Meghan Byrne, Magee Secondary, Vancouver 
Email: mbyrne@vsb.bc.ca

Zone 17 – Delta
Leslie Stark, Burnsview Secondary, Delta 
Email: lstark@deltasd.bc.ca

Zone 18 – Richmond
Marco Soriano, McNair Secondary, Richmond 
Email: msoriano@sd38.bc.ca