The IBPoC Artist Student Coalition: Beyond Reactive Activism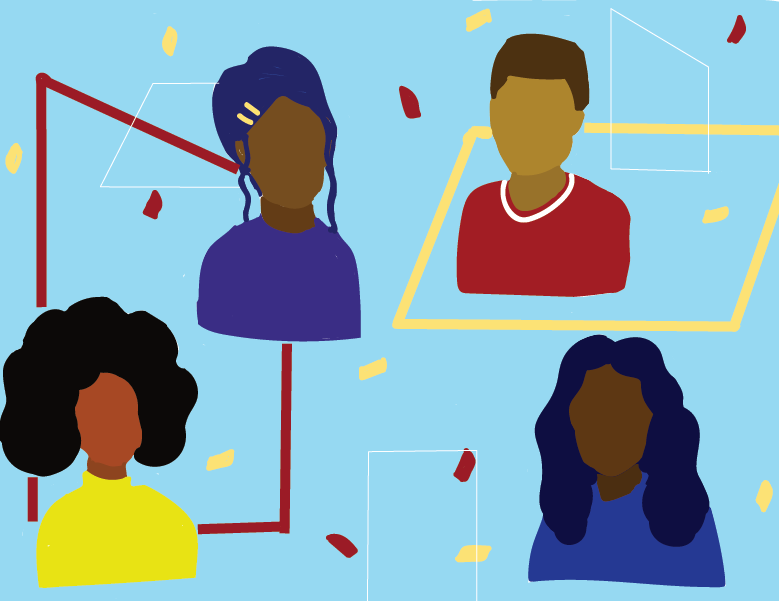 "When day comes we ask ourselves,
where can we find light in this never-ending shade?"
-Amanda Gorman, The Hill We Climb.
In many respects, this past year has been relentless. While reflecting on the events of 2020, we cannot overlook the pain and suffering brought on by irreversible and careless acts of injustice, violence, domestic terrorism or, more plainly put, hatred.
In 2020, systemic racism became the focus of conversations at home and around the globe. Disparities within the healthcare system,  which predominantly affect Indigenous and Black communities, were underscored during the COVID-19 pandemic. Institutions began to lend weight to IBPoC voices and experiences, many of which were doing so for the first time. National and International organizations made repeated attempts to address systemic racism within their workplace (many of these efforts were inherently problematic and often inspired by misguided intentions).
Throughout, IBPoC people were once again expected to endure the trauma that comes from living and reliving the experience of existing in a world that is not designed for them; they are consistently asked to answer to, "Why do you deserve a shred of humanity? Why do you deserve to have the same things that we do?" IBPoC people are expected to smile, forgive, and stay calm. And many proceeded to do just that, knowing that their voices might only be welcomed during this fleeting manifestation of reactive activism.
Because of this, and with a sense of urgency, many alliances, coalitions, and collectives were created among IBPoC communities to provide supportive and unifying forums for these groups; this is how the IBPoC Artist Student Coalition was born.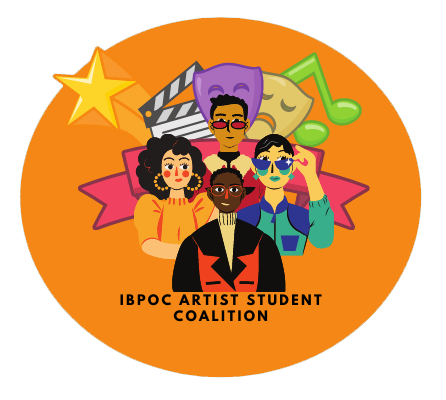 Illustration by Riel Reddick-Stephens (Acting 2).
For those who are hearing about our coalition for the first time, our journey began this summer. Following the death of George Floyd, many institutions put out statements regarding the Black Lives Matter movement. Among these was a declaration released by NTS, Declaration to Fight Systemic Racism (see the declaration here). This prompted a series of conversations (both public and private) between the NTS administration and a group of IBPoC students, who would later come to be known as the IBPoC ASC. These conversations have been fruitful, complex, and have led to many changes within the NTS community.
For those who are members of the student body, this letter serves as an update on changes within the school and what you can expect from the IBPOC ASC this term.
So, what did the Coalition accomplish in 2020 and what is in store for 2021?           
2020
Firstly, we were able to effectively engage the administration in a dialogue about systemic racism within our institution and pedagogy. This dialogue was initially between Gideon Arthurs (CEO), the IBPoC ASC, and theatre artist/educator, Lisa Karen Cox (Lisa acted as an advocate for the IBPoC ASC during the first several months of discussions). With Lisa's help, we were able to address our concerns with the administration's Declaration to Fight Systemic Racism and we created a series of public responses to include the NTS community as well as the wider theatre community (see our summer correspondence here). After effectively engaging the administration publicly, we were able to enter into private and specific discussions with Gideon Arthurs and, eventually, Stacy Delince (project manager/consultant to support both Gideon Arthurs and the IBPoC ASC).
Shortly afterwards, the position of a second student advisor was discussed and put in place. One of our major goals in 2020 was to create additional means of support and advocacy for the student body. After working with Gideon and Stacy to develop a job description that we felt was representative of our needs, the interview process began (see job description here). Meetings were set up between student representatives and each candidate, providing the opportunity for the student perspective to be heard. This led to Dona Noel joining the NTS administrative support team. We're thrilled to have Dona as an advocate and resource for the student body.
Lastly, perhaps our most notable accomplishment of 2020 was integrating both French and English perspectives within the IBPOC ASC. This is something we struggled with throughout the year as the needs and experiences of IBPOC students in either section are complex and often different. This remains a challenge as we are still navigating how to foster unity while respecting these distinctions. Now that the IBPOC ASC includes members from both sections, it will strive be a voice for the student body as a whole.
2021
Our first major achievement in 2021 was the creation of the Equity, Diversity, and Inclusion Advisory Committee (EDIAC). This committee (composed of students, board members, staff, and various community members) is the result of collaborative work between the IBPoC ASC and the NTS administration over the past several months and will hold its first meeting this month. The committee's goal is to assess the 4 major pillars of the NTS experience and will work to adapt and review each of these to further serve and support the NTS community (read more about this committee here).
Our second major achievement begins right here, with this blog post. Throughout 2021, we intend to provide regular updates and information about the various changes that are rapidly taking place within the NTS community. Much like the NTS webpage, Update on Actions Taken to Dismantle Systemic Racism (see here), the IBPoC ASC would like to provide its perspective on the work that is being done at the National Theatre School of Canada. Starting now, we will be releasing monthly IBPoC ASC blog posts through the NTS website, with the administration's support. Our intention is not only to provide regular updates, but to also create a platform to amplify IBPoC voices, IBPoC art, and IBPoC experiences within the NTS student body and wider community. We hope these blog posts will become a source of joy and togetherness for the student body.
While we are extremely proud of the support system that we have been able to set up this year, our priority remains the same as it has always been: to always work for the best interest of the IBPoC students at NTS, and to provide both a united voice and a listening ear to anyone who might need it. We continue to invite and encourage students to come to us with their concerns, ideas, or needs. We are aware that the aim of our coalition has not always been clear, and we appreciate the patience and support you have shown us while we explore it together. Throughout 2020, we mainly operated from a place of necessity and survival. In 2021, we would like to return to the joy and beauty that is so universal to the IBPoC experience and we hope that you will be a part of this.
If you have thoughts regarding any of the above or you're an IBPOC student who would like to be included in our blog posts, please get in touch with us via email (bipocstudentcoalition@gmail.com), Instagram (ibpoc_asc) or Facebook (IBPoC Artist Student Coalition).
We look forward to working with you and for you.
Sincerely,
The IBPoC Artist Student Coalition
So while once we asked,
how could we possibly prevail over catastrophe?
Now we assert
How could catastrophe possibly prevail over us?"
-Amanda Gorman, 'The Hill We Climb'
---
**IBPoC- Abbreviation for Indigenous, Black, & People of Colour.
**Systemic racism, also known as institutionalized racism, is a term coined by Kwame Ture and Charles Hamilton in 1967. Systemic/institutionalized racism is defined as a covert, subtle form of racism that is embedded within established and respected forces or practices in society, and thus receives far less public condemnation than individual racism. Systemic racism is found in areas such as healthcare, education, and the criminal justice system.
**IBPoC ASC - Abbreviation for Indigenous, Black, & People of Colour Artist Student Coalition.
Posts in the same category