Tetsuro Shigematsu - Teaching artist, Playwriting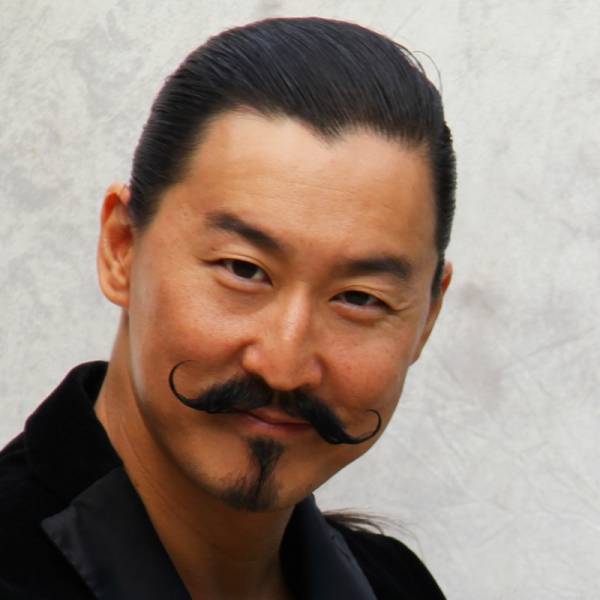 Tetsuro was born in London, England to Japanese parents, before emigrating to Canada. Christened as a baby in Crown Court Church of Scotland, he began his career as a child preacher before finding his true path as a writer/performer. Tetsuro has trained as a painter with Guido Molinari, Butoh dance with Kazuo Ohno, and poetry with Allen Ginsberg.
A former writer for This Hour Has 22 Minutes, Tetsuro became the first person of color to host a daily national radio program in Canada, when he took over The Roundup on CBC Radio, where he co-wrote and co-produced nearly a thousand hours of network programming, as well as writing and producing over 50 pieces of radio drama.

Dubbed The voice of our Azn generation by Ricepaper magazine, Tetsuro also wrote a widely read column about race for The Huffington Post, and his editorial essays as a syndicated radio columnist won him two Radio-Television News Directors Association industry awards for Best Commentary.

Tetsuro's theatrical solo work Empire of the Son was named the best show of 2015 by the Vancouver Sun, and has been touring continuously throughout Canada. Theatre critic Colin Thomas describes it as, "one of the best shows ever to come out of Vancouver. Ever." His other solo-work, 1 Hour Photo was named as a finalist for the 2019 Governor General's Award for Drama, and was the co-winner of the Holden Street Theatres' Edinburgh Fringe Award, 2021. The Vancouver's Georgia Straight declared him to be, "one of the city's best artists."

In 2018, he earned his PhD in Arts-Based Research from the University of British Columbia, and now serves as Creative Director of the Research-based Theatre Lab.
Visit him at shiggy.com
Updated: July 7, 2022
Teachers in Playwriting