Customer Service and Administrative Agent
The National Theatre School (NTS) is currently looking for someone who excels at multitasking and is able to simultaneously manage several files while providing warm and friendly customer service. Under the supervision of the Training Support Manager, the incumbent will work closely with different departments, students, and visitors of the School. As such, he or she will play an integral role in ensuring a positive customer experience and quality administrative services at the School.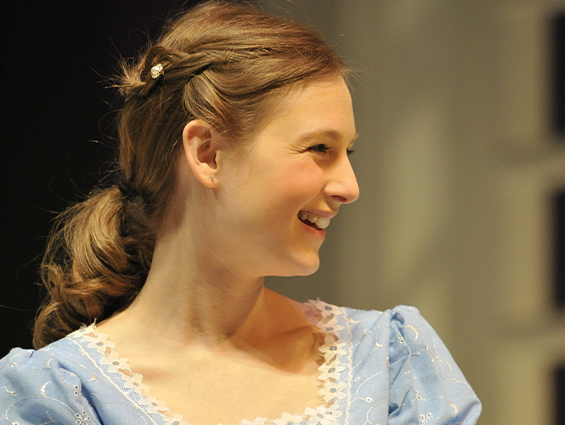 The Challenges
As part of our team, the successful candidate will:
Provide support through a variety of tasks related to the various aspects of School's day-to-day activities;
Participate in School's ongoing evolution and be involved in the implementation of new and innovative processes;
Contribute to maintaining frank and open communication that promotes team cohesion and efficiency;
Participate in our team's efforts to create an inclusive and caring professional environment;
Share the view that theatre brings people together and allows them to imagine, think, and feel collectively.
Responsibilities
Greet and help orient visitors;
Answer and forward incoming calls;
Manage the mail, cubbies, deliveries, and various orders;
Maintain and keep the School's central database up-to-date;
Review employment contracts for teachers;
Handle the National Theatre School's info@ent-nts.ca emails;
Assist Human Resources (HR) in welcoming and integrating new employees;
Assist HR with the recruitment process;
Assist in the drafting and distribution of internal communications;
Write, revise, translate, process, and update various texts and documents;
Produce reports and lists;
Manage invoicing and administration of the reception;
Ensure that health and safety procedures are followed;
Act as a resource person in case of emergencies (first aid);
Provide all relevant information when the security officer arrives;
Assist with services provided to teachers and students;
Other related duties may be added to the job description.
Profile
Relevant secretarial training;
Proven experience in an administrative position, with supporting evidence of past achievements;
Bilingual in French and English (oral and written);
Interest in communications;
Quick and efficient task performance;
Rigorous and highly focused;
Strong organizational skills with the ability to prioritize and meet deadlines;
In-depth knowledge of Office Suite (particularly Office 365 and Excel) as well as other database software;
Excellent interpersonal skills with a flair for customer service;
Discerning, diplomatic, cheerful, able to handle stress, resourceful, dynamic, and attentive to detail;
Able to perform several diverse tasks simultaneously;
Punctual, strong sense of responsibility, versatile, and able to work autonomously.
How to apply?
If you are interested in this position, please submit your CV, along with a cover letter describing what makes you an ideal candidate, by email to cv@ent-nts.ca
We thank all applicants for their interest, however only those candidates selected for interviews will be contacted.
We are committed to providing a workplace that is inclusive and accessible to all and believe in the right to employability. That's why we support accessibility and employment equality; we encourage people of all ages, genders, sexual orientations, and ethnicity, as well as Indigenous people, people with disabilities, and people of colour, to apply.
Apply now!