Accounts Receivable Clerk
The National Theatre School of Canada (NTS), a global leader in theatre training, is currently looking for an accounting officer whose main responsibility will be to handle accounts receivable and, to some extent, accounts payable and payroll. In addition, this person will carry out student financial assessments regarding bursary applications, in accordance with criteria defined by NTS. Reporting to the Director of Finance, the Accounts Receivable Clerk will also be responsible for communicating, supporting, and reinforcing, the School's values, mission, and culture.
Apply now!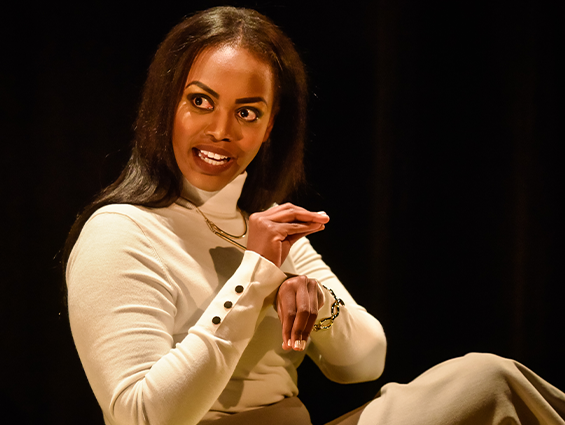 We are committed to providing a workplace that is inclusive and accessible to all and believe in the right to employability. That's why we support accessibility and employment equality; we encourage people of all ages, genders, sexual orientations, and ethnicity, as well as Indigenous people, people with disabilities, and people of colour, to apply.
The Challenges
As a member of our team, the successful candidate will:
Provide support through a variety of tasks related to the various aspects of the School's day-to-day activities;
Participate in the School's ongoing evolution and be involved in the implementation of new and innovative processes;
Contribute to maintaining frank and open communication that promotes team cohesion and efficiency;
Participate in our team's efforts to create an inclusive and caring professional environment;
Share the view that theatre brings people together and allows them to imagine, think, and feel collectively.
Responsibilities
Conduct invoicing of the School's students and clients. Manage all accounting operations related to invoicing;

Carry out bank reconciliations, reconcile auxiliaries and general ledger accounts (both receivables and payables);

Review the status of overdue receivables and undertake the necessary collection measures;

Collect invoices from the School's credit cards holders so that expenditures can be accounted for within the prescribed periods;

Perform a variety of basic accounting tasks according to standard procedures, including general accounting (entering, recording, identifying and resolving issues with accounts receivable, produce and reconcile accounts receivable aging reports, etc.);

Assess students' financial situations according to the criteria NTS has set for bursary applications;

Complete files in the payroll system for new employees in accordance with their contracts as soon as they are hired, and modify the records, as needed.

On occasion, complete operations related to the full processing of the payroll cycle;

Perform other related tasks, as needed.
Profile
Diploma of College Studies (DEC) in accounting;

Bookkeeping experience, particularly in accounts receivable. At least 2 years of related experience required;

Knowledgeable in accounting and payroll systems (SAGE-Accpac, Nethris, an asset);

Good command of Office Suite, proficiency in Excel;

Strong organizational skills with great attention to detail and the ability to work independently;

Excellent interpersonal skills with an emphasis on customer service;

Bilingual in English and French (spoken and written).
How to apply?
If you are interested in this position, please submit your CV, along with a cover letter describing what makes you an ideal candidate, by email to cv@ent-nts.ca.
We thank all applicants for their interest, however only those candidates selected for interviews will be contacted.
Apply now!